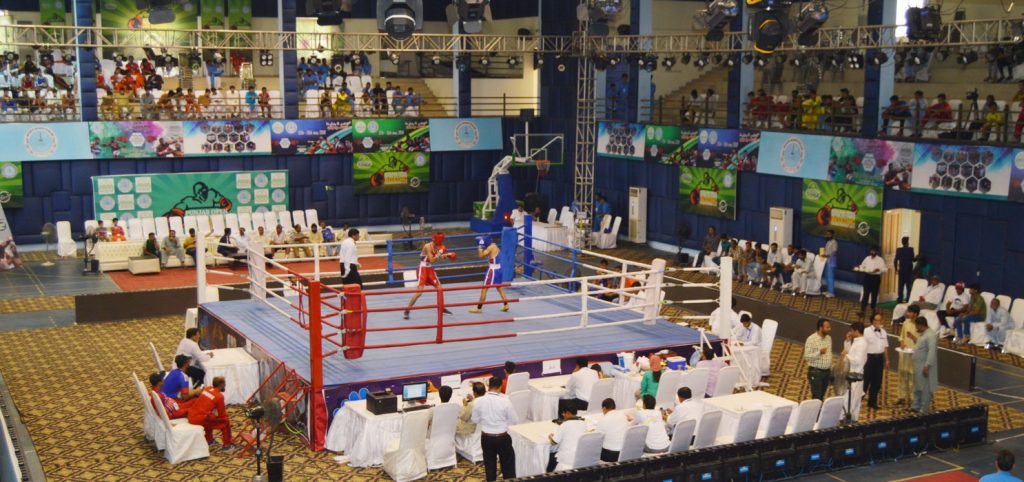 LAHORE: Competitive boxing bouts were witnessed on 3rd day of Inter-Division Punjab Open Boxing Championship being staged at Nishtar Park Sports Complex Gymnasium Hall on Monday.
Eight pugilists from Lahore Division Boys (Youth Class) demonstrated impressive performances and dethroned their rivals comfortably and booked a berth in final clash of their respective weight categories. Similarly, six boxers from Faisalabad division won their semifinals and booked a place in the title clash of their respective weight group.
Two boxers from DG Khan and one each from Sargodha, Multan, Sahiwal and Gujranwala divisions also scripted victories in their respective semifinal encounters.
Inter-Division Punjab Open Boxing C'ship – Day 2: Lahore & Faisalabad Pugilists Dominate
The category wise results were:
Lahore's Hamza Shakir (32kg), Umair Khan (40kg), Zain Rafique (45kg), Ibarar Ahmed (52kg), Rana Wasif (56 kg), Mudassir Khan (60kg), Yousaf Ali Butt (64kg) and Usman Tajwar (69kg) won their Boys (Youth Class) semifinal matches against Ehtsham, M Haris, Hashim, Saud Shafat, Mubashir, Aniq ur Rehman, Sharjeel Shoukat and Abdur Rehman respectively.
Faisalabad's A Rehman (36kg), M Talha (40kg), Sadat Hussain (45kg), M Arslan (52kg), Shahwaiz Aziz (56kg) and Faisal Shafiq (64kg) defeated Adeel, Ahmed Rizwan, Haman Haider, Jamshaid Ashraf, Raj Ali and Haider Sibghatullah in their respective semifinal clashes.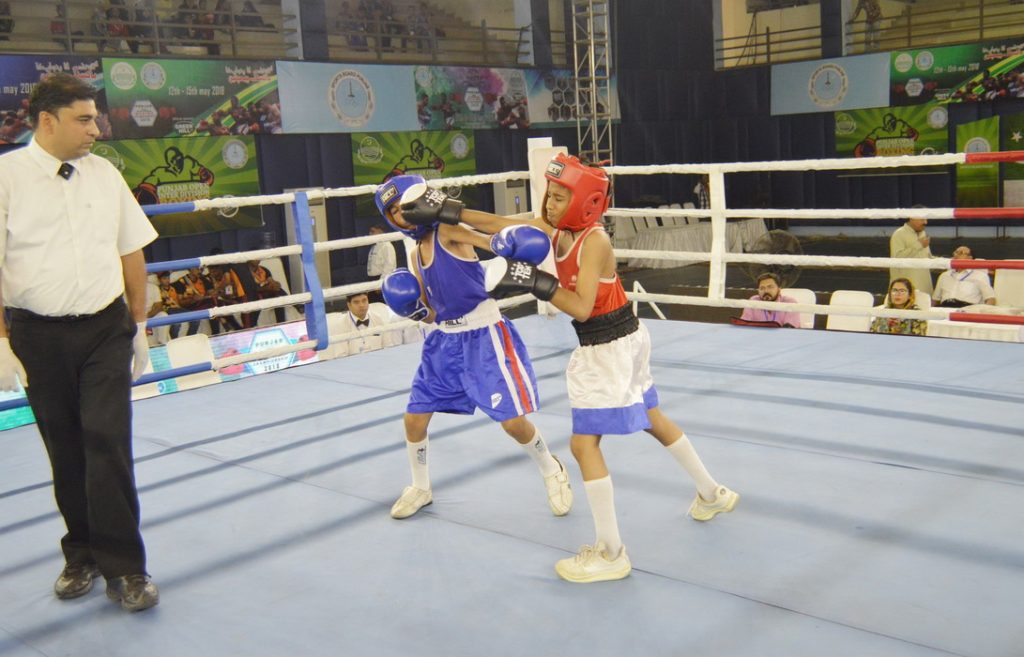 Shah Ahmed and Umer Farooq of DG Khan thrashed M Usama and Sulman in 49kg and 60kg semifinal fights respectively.
Ali Raza (32kg) of Multan, Adnan (36kh) of Gujranwala, Sohail Akhtar (49kg) of Sahiwal and Adam (69kg) of Sargodha trounced their opponents – Sibghatullah, Zain, Ameer Hamza and Shahmir Khan in their respective semifinal fights.
On Women side, nine semifinal bouts of Inter-Division Punjab Open Boxing Championship were held till the filing of this report.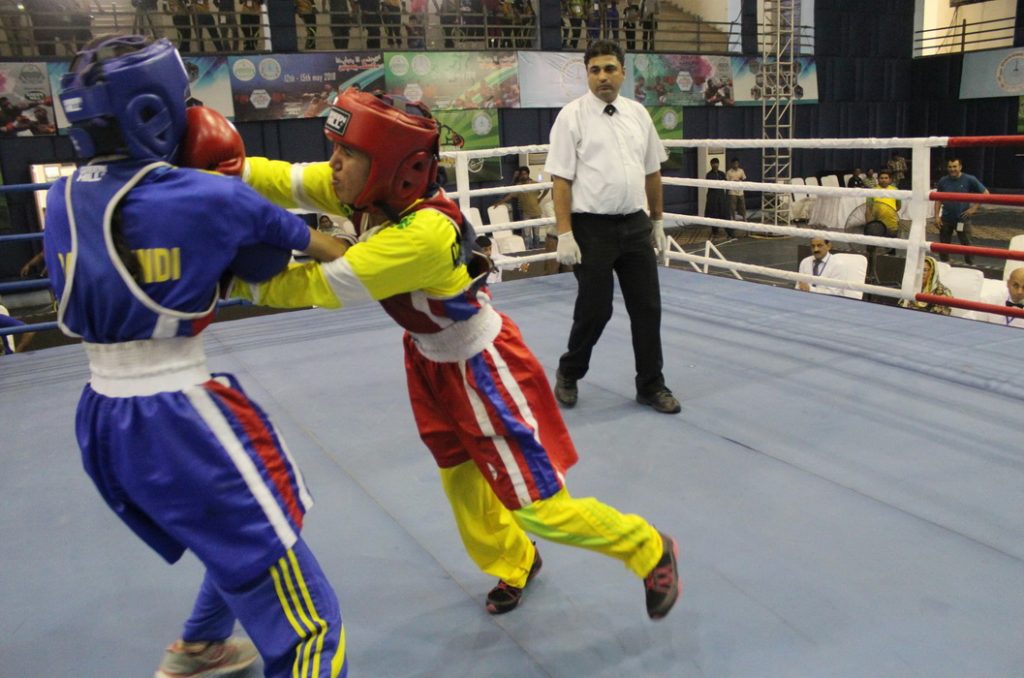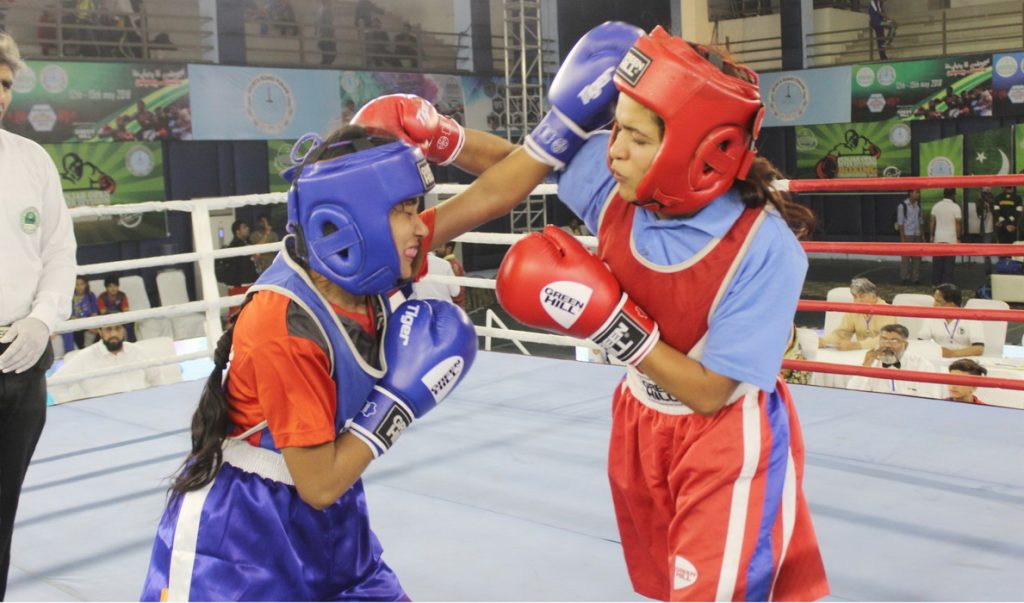 Faisalabad's Sameera Ali (45kg), Zumera Hussain (57kg) and Sana Bibi toppled their respective rivals comfortably.
Two female pugilists from Lahore Rabia Basri (45kg) and Arzoo Ashraf (75kg) outplayed their competitors.
Roma Yousaf (45kg) and Isma Younas (57kg) of Rawalpindi also emerged winners in their respective semifinal fights.
Gujranwala's Savera (48kg) and Areej Yousaf (51 kg) from Sahiwal also stormed to the final after winning their respective weight categories semifinal competitions.
For updates regularly visit: Allsportspk