The Karachi Games 2023 scrabble tournament organized by Pakistan Scrabble Association came to end at BVS Parsi High school.
80 top rated players including about two dozen international players took part in a star studded field.
In the Under-14 category international star Ahmed Salman took the winning trophy winning 7 out of the 8 games with a spread of 1031. Upcoming player Saad Vohra was 2nd while another international player Bilal Asher finished 3rd.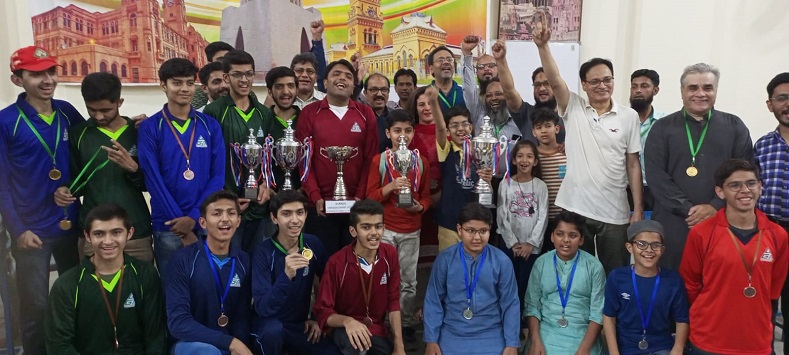 The under-19 category was probably the most exciting group as some of the finest young players were in the field. Newly crowned Asian Youth Champion Hasham Hadi Khan continued his fine form by taking the title. Hasham won 7 out of 8 games with a spread of 1398. The reigning world youth champion Ali Salman had to be contended with the second position with 6 wins. Ali's younger brother Affan Salman finished 3rd.
The open category included the current and former national champions in a very tough field. Pakistan's national champion and the number one player Waseem Khatri proved too good for everyone else. Waseem took the winners trophy with 7 wins and a spread of 764. Young Ali Rashid finished 2nd while Hammad Hadi Khan finished 3rd.
The principal of BVS Parsi School Ms. Mehernaz Bharucha distributed prizes among the winners.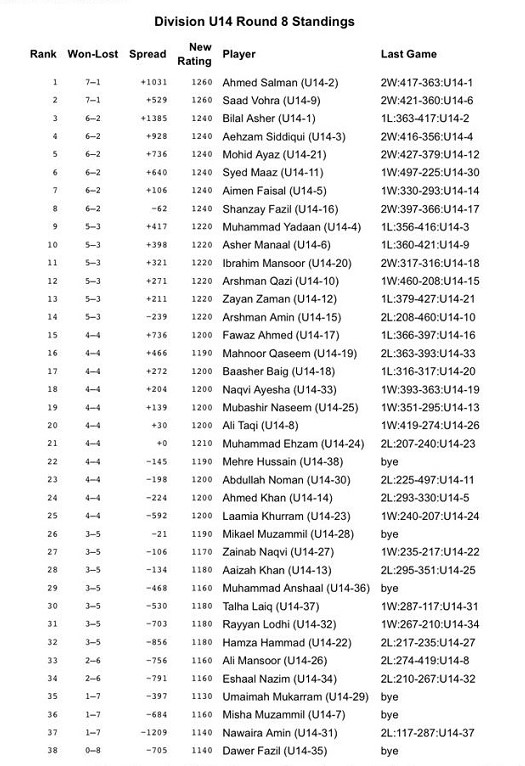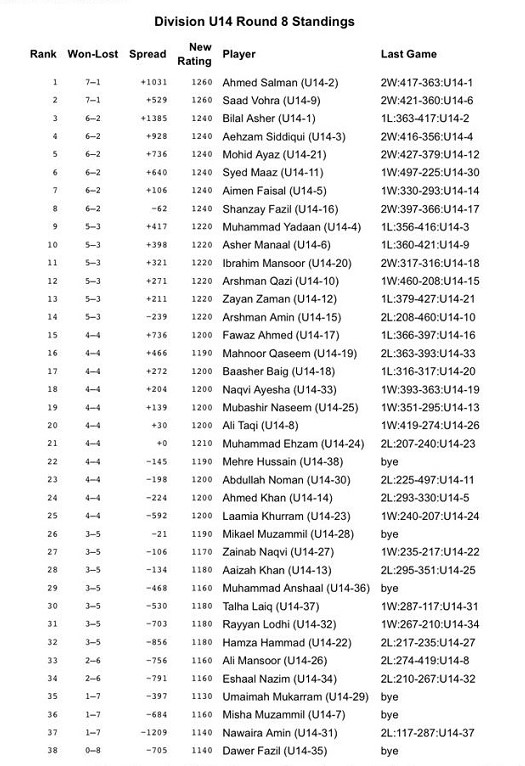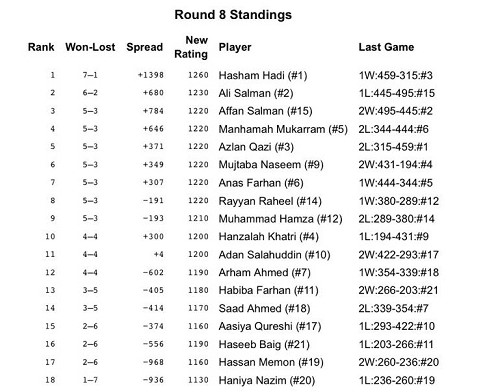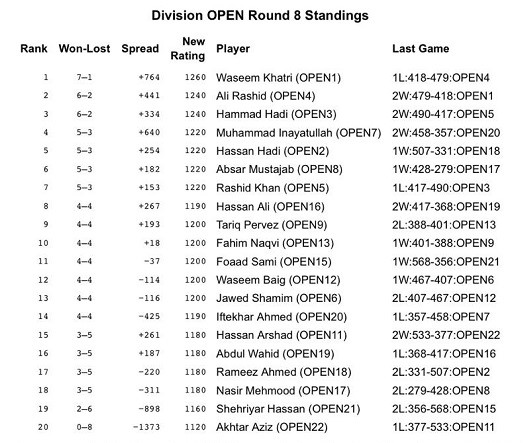 Scrabble Event 12th March; Reigning National + World & Asian Youth Champions In 80 Competing Players
The Scrabble event of the Karachi Games 2023 will be played at BVS Parsi High School on Sunday, 12th March under supervision of Pakistan Scrabble Association. The day long event will conclude with prize distribution by Ms. Mehernaz Bharucha, principal of BVS Parsi School at 6.00 PM.
2022 Asia Cup Youth Scrabble Championship; India: Hasham Is Asian Champion; Indian Madhav…
80 top players based on national rating have been shortlisted for the tournament. The reigning world youth champion Ali Salman, reigning Asian Youth champion Hasham Hadi, reigning national champion Wasim Khatri and several former Nation champions are among the participants.
2022 World Youth Scrabble Championship: Final Round | Pakistan's Ali Salman Is World…
The participating players (scroll below for lists) are divided into three categories:
Under-14,
Under-19 and
Open categories
34th Gladiator Pakistan Scrabble C'ship;Masters 2022: Waseem Khatri's Record Tenth Win
Open Category Participants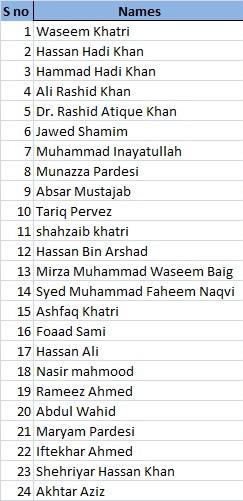 Under 19 Category Participants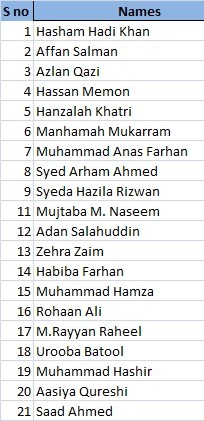 Under 14 Category Participants