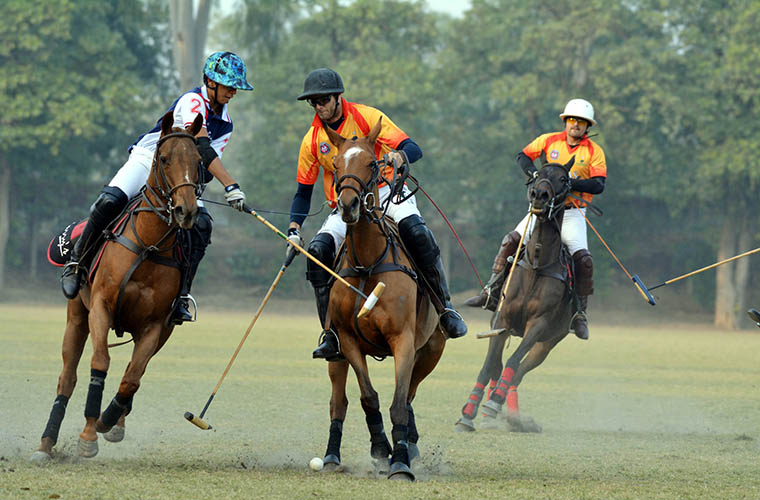 LLAHORE: Barry's Friday qualified for the main final and Outfitters booked berth in the subsidiary final of the Outfitters-sponsored Lt Gen Shah Rafi Alam Memorial Polo Cup 2018 being played here at the Lahore Polo Club (LPC) ground.
Barry's beat Rijas/Green Orchard by 7½-5 in the important match of the day to make their way to the main final. Raja Samiullah and Hernan Pieres emerged as hero of the day for Barry's as both contributed a hat-trick each in their team's triumph while Raja Mikael Sami hit one to complete the tally. From the losing side, Ahmed Nawaz Tiwana struck a hat-trick and Geoffredo banged in a brace but their efforts couldn't bear fruit for Rijas.
Ahmed Nawaz struck the first goal for Rijas by converting a 30-yard penalty but Raja Samiullah fired a field goal to level the score at 1-1. The second chukker was fully dominated by Barry's, who hammered a hat-trick through Hernan (2 goals) and Mikael (1 goal) to take healthy 4-1 lead. Hernan also converted the first goal of the third chukker to further enhance Barry's lead to 5-1. Rijas then bounced back in style and thwarted two tremendous goals through Ahmed Nawaz and Geoffredo to reduce the deficit to 5-3.
In the high-voltage fourth and last chukker, Rijas continued their good show and slammed in one more goal to further reduce the margin to 5-4. Raja Samiullah then came from behind and banged in a brace to give Barry's 7-4. Rijas then started attacking Barry's goal and although they succeeded in converting one goal to make it 7-5 yet it proved too little too late for them as when the final whistle was blown, they lost the match 7 ½ -5, as Barry's had half goal handicap advantage as well.
Eulogio Celestino and Shah Shamyl Alam were the field umpires.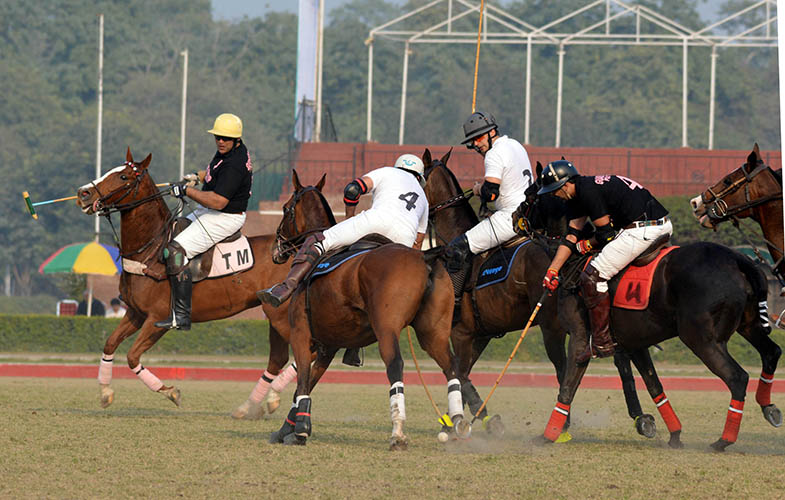 Earlier in the first encounter of the day, Outfitters defeated Guard Group by narrow margin of 4-3½ to book berth in the subsidiary final. Shah Shamyl Alam scored a brace for the winning side while Adnan Jalil Azam and Ahmed Ali Tiwana contributed one goal apiece. From Guard Group, Taimur Mawaz Khan thwarted two goals and Bilal Haye struck one.
Guard Group opened their account through a field goal by Bilal Haye to take 1-0 lead which was soon equalized by Outfitters, when Adnan Jalil Azam also fired a field goal to finish the chukker at 1-1 draw. The only goal of the second chukker was converted by Ahmed Ali to give Outfitters 2-1 edge while Shah Shamyl added one more goal in Outfitters total to make it 3-1 in the third chukker.
The fourth and last chukker saw both the teams fighting well against each other and striving to score more and more goals. Guard Group first succeeded in slamming in a field goal through Taimur Mawaz to reduce the margin to 3-2 but Shah Shamyl pumped in another goal to further enhance Outfitters' lead to 4-2. In the dying moments of the match, Taimur Mawaz Khan banged in a beautiful field goal to close the gap to 4-3 and when he was struggling for another one, the final whistle was blown, Outfitters won the match 4-3½ as Guard Group had half goal handicap advantage.
Maj Omer Minhas and Raja Arslan Najeeb supervised the match as field umpires.
For updates regularly visit: Allsportspk