The Slovenian Police honoured a Turkish skier Sila Kara by awarding her a Medal of Selflessness, for saving the life of a 12 year old Slovenian boy.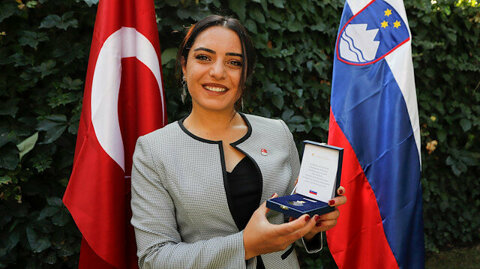 According to the details, Kara had saved the life of a boy by holding him for 15 minutes and not letting him fall from chairlift till Police and rescue staff arrived. The incidence occurred in Krvavec Ski Resort during a warm up of Krvavec Giant Slalom 2020.
The medal awarding ceremony was held in Slovenian Embassy, Ankara where Primoz Seligo, the Slovenian Ambassador honoured Sila Kara with the medal, in presence of Mehmet Muharrem Kasapoglu, the Turkish Youth and Sports Minister.