Barry's, Army and Master Paints / Rizvis eased past their respective rival on day two of the ongoing Diamond Paints National Championship for Quaid-e-Azam Gold Cup being held here at Lahore Polo Club grounds. Tournament is being sponsored by Diamond Paints Industries.
On the day, Barry's won over Newage/BBJ Pipes, Army beat Rijas Aces/PAF and Master Paints/Rizvi's edged aside Master Paints Blacks.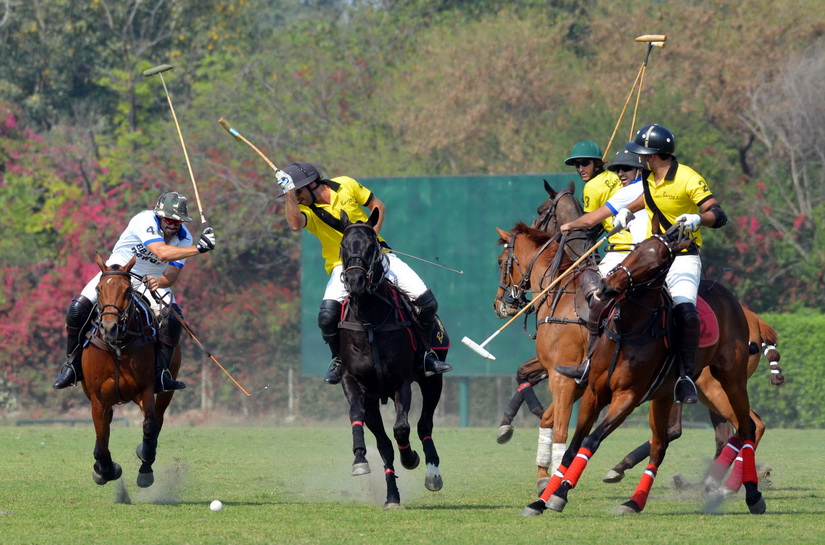 In the opening match of the day, Barry's defeated Newage/BBJ Pipes by three goals margin 10-7. Seven of the winning team's 10 goals were converted by Juan Mario Tito with two coming from Ramiro Zavaleta and one was scored by Bilal Haye. Newage/BBJ Pipes got its goals from Salvador Ulloa, who converted six goals while Ahmed Zubair Butt hit one.
Tito provided Barry's upper hand in the very first minute of the game but Salvador not only leveled the score but also got lead for Newage in the first chukker of the match. However, Ramiro did not let the match slip away and before the quarter is closed he found an opening in a field move to equalize the score two-all.
Tito started the second chukker in the same fashion and took Barry;s one goal up. That lead short-lived when Salvador brilliantly converted a 40-yarder. Then Tito responded with two back to back goals, one with a spot penalty hit and the other a field goal. It also swelled Barry's lead over Newage to 5-3.
Newage started the third quarter with their fourth goal in a move developed by Salvador and converted by Ahmed. But Tito did not look in a mood to give a free hand to rivals and in between the third and fourth chukker, architected two goals by hitting in one 30 yarder and producing another for Bilal to score which initiated the fourth quarter.
Salvador, however, managed to field goals in the same chukker but in between, Tito's musing continued that kept Barry's in control 8-6.
Ramiro and Tito manipulated two field goals in the fifth and final chukker to complete their tally of 10 goals and Salvador came up with his team's seventh and his personal sixth to conclude the match with Barry's winning with ease.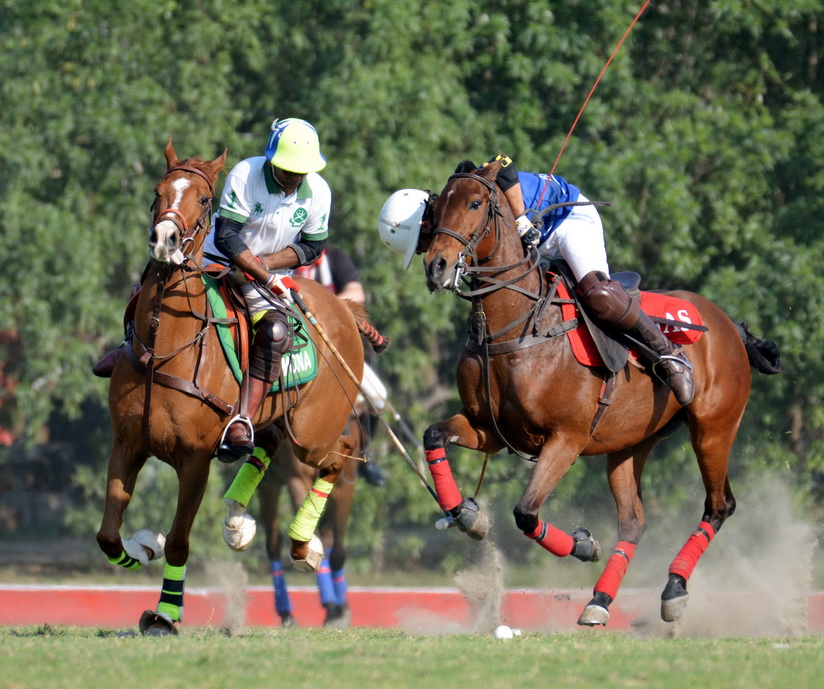 Thanks Ignasio Negri's hat-trick, Army in the second match completed a 9-3 rout of Rijas Aces/PAF. Ignasio Negri came up with six goals, Brig Zulfiqar Ali got two and Maj Umer Minhas one. All the three goals of the losing side were hit in by Diego Araya.
The time the match started it seemed the game would be a close contest because after a couple of moves in the opening chukker both Army and Rijas riders got involved in tit for tat attacks. But their moves produced one goal each for either team. Ignasio from Army and Diego from Rijas were the scorers.
In the second chukker, gas in Rijas cylinder evaporated totally and Ignasio gained control of the proceeding. He developed four goals in that quarter, one through 60 yard hit, one in a field move and two spot penalty hits. He scored his and team's sixth goal to start the third chukker that also saw Diego score his team's second goal. In the same chukker Brig Zulfiqar amd Maj Omer were seen getting in action to score a goal each.
The game in the fourth and fifth chukker was quite slow in which one goal each were converted by both the teams. Diego dominated the fourth quarter which was also his and team's third goals while Brig Zulfiqar scored in the final chukker to get his second and team's ninth goal.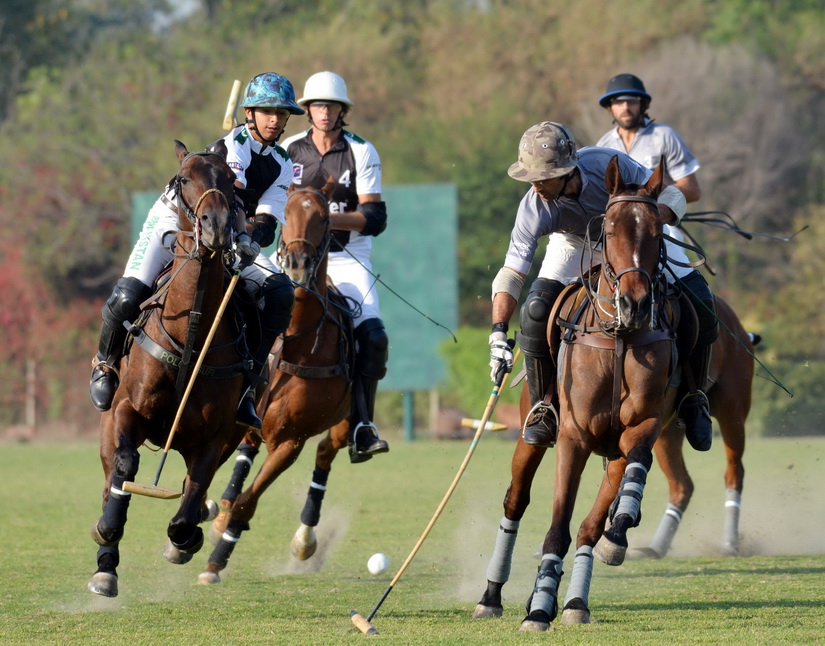 Master Paints/Rizvi's fought all ends to overcome Master Paints Blacks 6-5. Both the teams were even by the close of first four chukkers and in the fifth and final chukker, Hamza Mawaz Khan produced the golden goal to ear win for Master/Rizvi's. Hamza Mawaz Khan developed three goals, Saqib Khan Khakwani hit two and Juan Croz Losada hit one for the winning side and from the losing team, Gerardo Mazzini converted three goals while Hissam Ali Hyder and Raja Mikael shared one goal each.
Howard George Smith and Jason Dixon were the umpires for the matches while Ignasio Negri and Miguel Luis were referee.