LPC LAHORE: Barry's, Diamond Paints and Newage/BBJ Pipes carved out contrastive victories in the Diamond Paints National Open Polo Championship for Quaid-e-Azam Gold Cup 2018 matches played here at the Lahore Polo Club (LPC) ground on Friday.
In the first match of the day, Barry's overpowered Army by 9-4. Star of the day Juan Maria Ruiz Tito fired fantastic four goals for Barry's while Ramiro Zavaleta hammered a hat-trick and Bilal Haye scored a brace. From the losing side, Ignasio Negro thwarted three goals while Mighuel Luis Duggan contributed one.
Barry's dominated the first chukker by converting two while Army banged in one to make it 2-1. Barry's then stretched their lead to 3-1 by scoring one more through Ruiz Tito but by the close of the chukker, Army reduced the margin to 3-2 through Ignasio. The third chukker was fully dominated by Barry's as they banged in a brace to enhance their lead to 5-2. Barry's then scored one more in the beginning of the fourth chukker to get 6-2 edge. Army then bounced back and hit two back-to-back goals to reduce the margin to 6-4. In the dying moments of the fourth chukker, Barry's added one more to make it 7-4. In the fifth and last chukker, they converted two more to win the match by 9-4.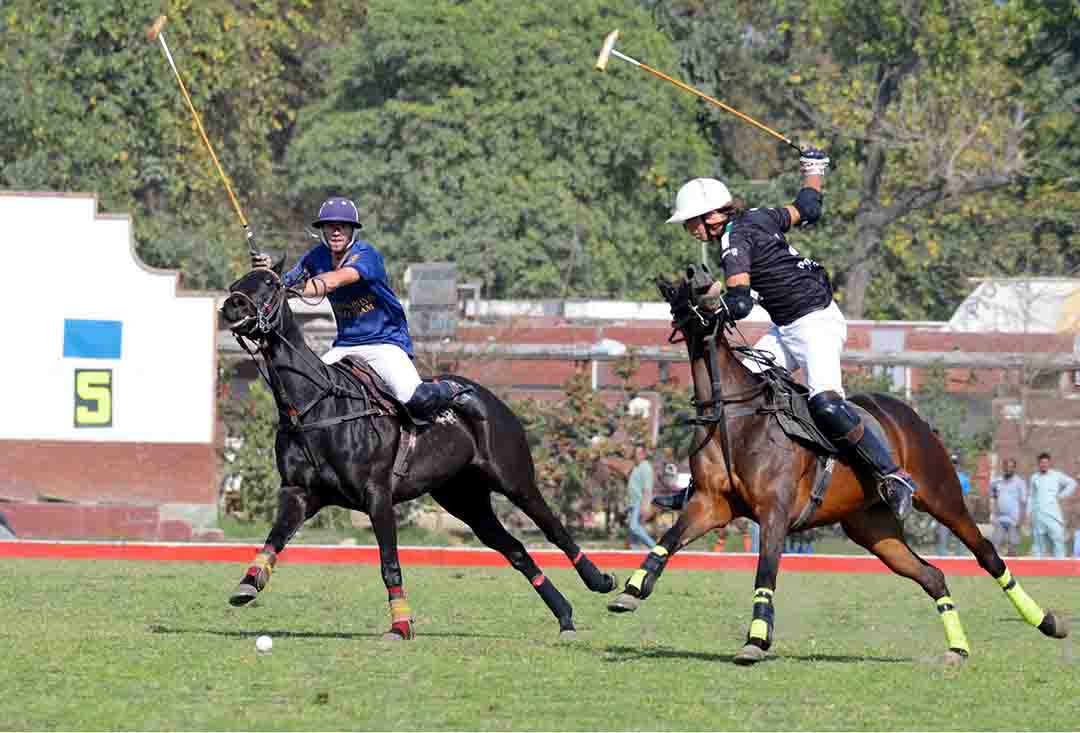 Diamond Paints defeated Master Paints Black by 8-7 in the thrilling second encounter of the day. Macos Araya was top scorer for the winning side by scoring four goals while Eulogio Celestino and Mir Huzaifa slammed in two goals each. From the losing side, Gerardo Mazinni hammered a hat-trick while Hissam Ali Hyder struck a brace, and Sufi M Haris and Raja Mikael Sami hit one goal apiece.
The opening goal of the match was converted by Master Paints Black off 60-yard penalty but Diamond Paints then fought back well and thwarted back to back two goals to take 2-1 lead. The second chukker was though evenly poised as both the teams hammered three goals each yet Diamond Paints were enjoying 5-4 lead. The third chukker was fully dominated by Master Paints Black as they banged in a brace to get 6-5 edge.
Diamond Paints then prevailed in the fourth chukker as they thwarted three tremendous goals to have 8-6 lead, but in the dying moments of the match, Master Paints Black struck one to make it 8-7, but they failed to snatch victory from the jaws of Diamond Paints, who in the end were the ultimate winners of the thriller.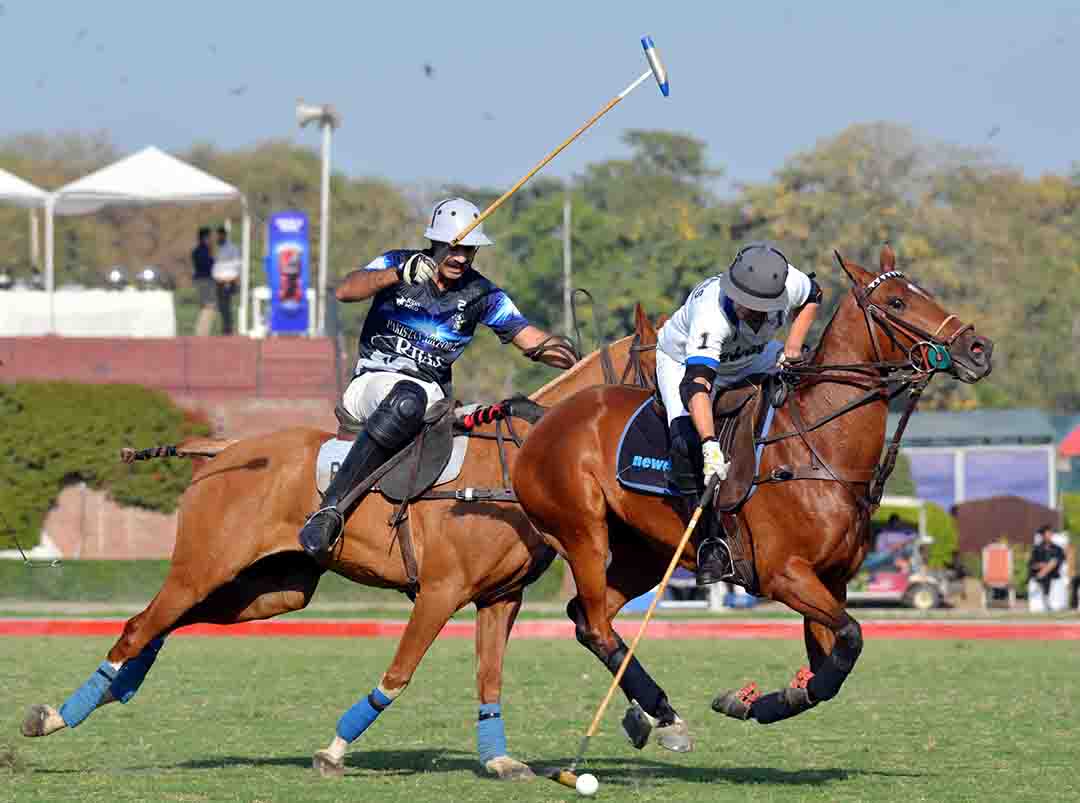 In another nail-biting encounter of the day, Newage/BBJ Pipes edged past Rijas Aces/PAF by 10-9 after a hard struggle. Salvador Ulloa was so severe with stick and pony that he smashed in superb seven goals while Ahmed Ali Tiwana struck the remaining three to complete the tally for the victors. From the losing side, Deigo Araya produced five goals while Juan Cruz Araya and Faisal Shahzad contributed two goals each but their efforts couldn't bear fruit for their team.