The PSF-International Squash Circuit-1 continued with the Quarter final matches played and the event having moved into the Semi Finals stage which would be played on 28 February, 2022. 
The Semis scheduled as follows:
1st Semi Final
Farhan Mehboob will play against his younger brother Waqas Mehboob at 1400 Hours
2nd Semi Final
Hamza Khan will play against Farhan Zaman at 1500 Hours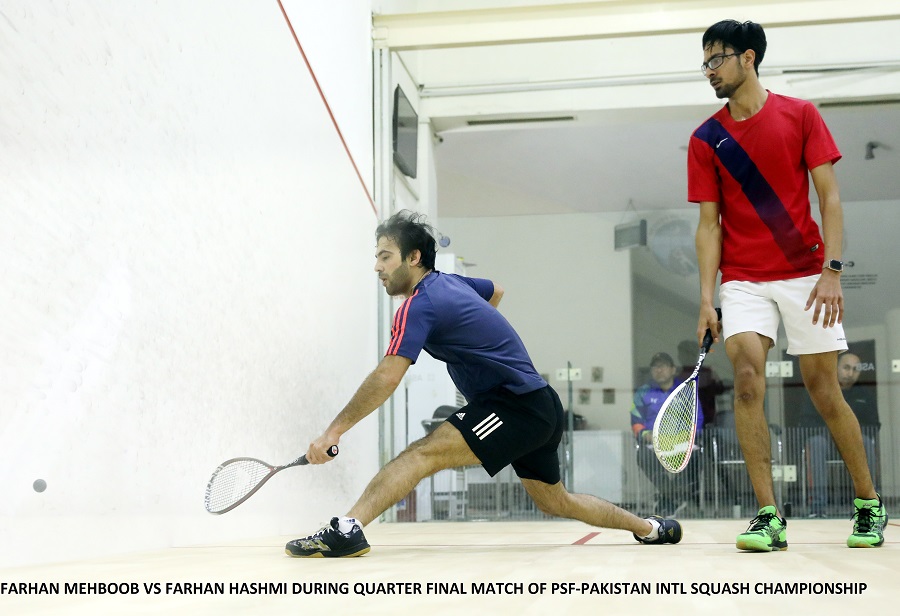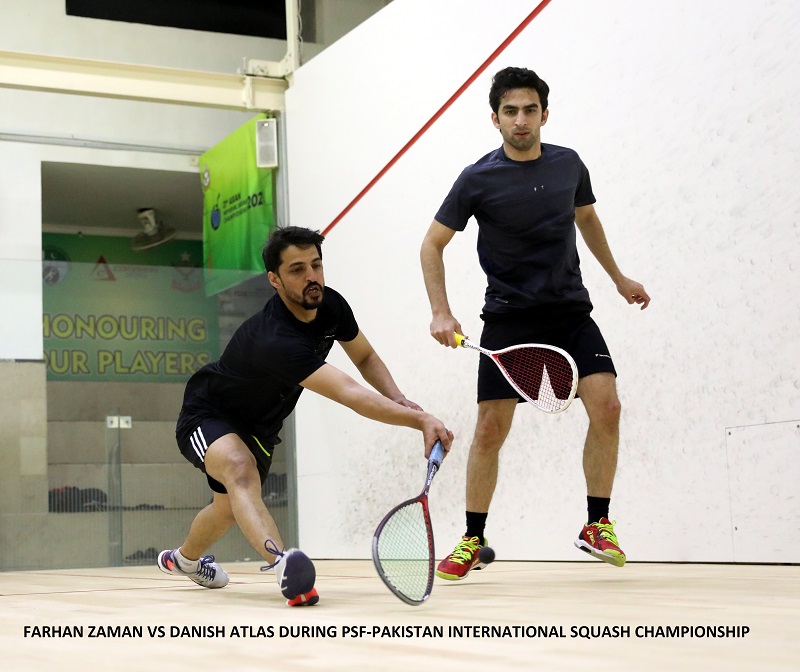 Results of Quarter finals
1st Quarter Final, World No 240 Farhan Mehboob bt World No 203 Muhammad Farhan Hashmi by 11-5, 8-11, 11-4 and 11-9 in 29 Minutes. 
2nd Quarter Final, World No 157 Waqas Mehboob bt World No 168 Hamza Sharif by 11-5, 11-8 and 12-10 in 25 Minutes. 
3rd Quarter Final, World No 220 Hamza Khan bt World No 253 Zeeshan Zeb by 11-8, 12-10 and 11-8 in 31 Minutes.
4th Quarter Final, World No 116 Farhan Zaman bt World No 197 Danish Atlas Khan by 12-10, 11-6 (retd Hurt) in 14 Minutes.