3rd International Tour de Khanjarab cycle race was the latest sports event casualty due to the global corona virus attack. The cancellation was announced by the PCF-Pakistan Cycling Federation, which annually organizes this race in association with the Gilgit-Baltistan government.
The International Cycle Race was scheduled to take place from 18th to 21st June month from Gilgit to Khanjarab.
Tour de Khanjarab is among the highest road altitude races which starts at 2,800 metres and finishes at 4,700 metres. In comparison the final stage of Tour de France is 2,802 metres.
According to PCF, the Tour de Khanjarab which also has participation of foreign cyclists will be held in 2021, subject to the health and safety conditions.
During 2019 the 2nd edition of the race was held during the month of June, with participation of 90 local and international cyclists, which included representation from also Switzerland and Spain.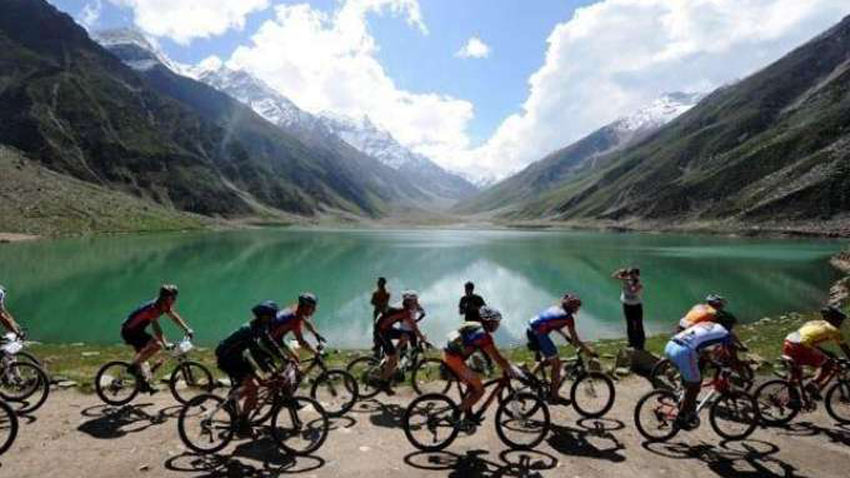 The 2019 winner was Balochistan's Najeebullah. The ranking of first five cyclist's was:

1. Wapda/Baluchistan – Najeeb Ullah – 8:41:31
2. Baluchistan – Hanzala – 8:44:43
3. SSGC – Abdul Razzaq – 8:46:47
4. Army – Abdullah Khan – 8:48:44
5. Afghanistan – Fasihulla Rahmani – 8:52:37