The two sisters Parkha Ijaz and Rimsha Ijaz of Defence Raya Golf Club enkindled splendid and elevated records in the ladies category of national golf scene of Pakistan during the course of participation in the ladies category of 40th Punjab Open Golf Championship of Pakistan.
From Friday, 15th October, the main Professional and Amateur categories will commence with 105 leading golf professionals of Pakistan battling for honours and prize money stakes which are in the range of Rupees 5 million. This contest amongst incomparable and  peerless golf champions will continue from Friday to Sunday. Also there will be top notch golf playing amateurs of the national golf scene .And all this activity at the Pakistan Air Force Golf and Country Club Golf Course in Lahore.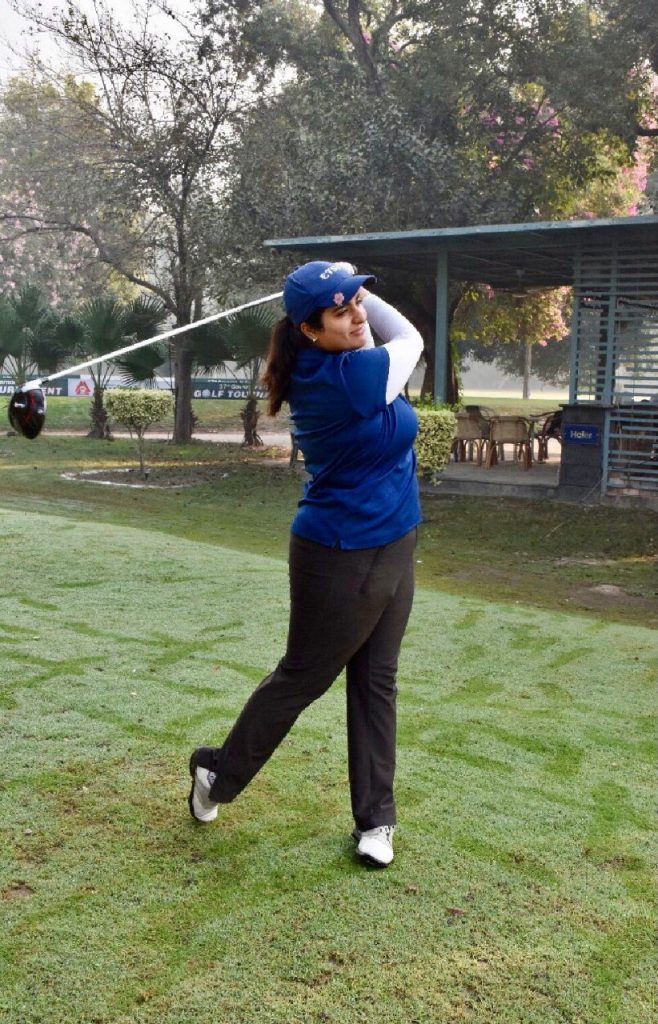 The Ladies category competition was spread over two rounds and as the final holes 18 concluded for ladies, the Punjab Title holder for 2021 turned out to be Parkha Ijaz with two rounds magnificent and imposing aggregate score of 136 (gross 68 on the first day and another 68 on second day) eight under par. Never before in the history of ladies golf in Pakistan has any amateur lady aspirant come up with an eight under par over two rounds. This is certainly a remarkable day for Parkha and especially her proud parents who gave up their residence in Peshawar and shifted to Lahore to avail better golf playing facilities.
While Parkha Ijaz has retained her Punjab Title, her sister Rimsha Ijaz ended up as the runner up with two rounds scores of 68 in the first round and 70 in the second and her aggregate for two rounds was 138, six under par. So we now have two girls who have shown admirable golf playing skills that the golf community can feel proud of. As for their application of golfing skills, the hitting off the tees on all par fours and par fives was error free and powerful and the distance covered was over 270 yards. Other aspects like fairway shots, chipping around the greens and the most taxing of all, the putting on greens were classy and consummate.
Parkha felt extremely pleased with her performance and hoped to carve out more victories in tournaments to come .
Other events that concluded yesterday at the PAF Skyview Golf Course were event for Senior Professionals, event for Senior Amateurs and event for Junior professionals.
Results of these events are:
Senior Professionals: Naseer Khan (Peshawar)73 +73=146, first with prize money of Rs 126,000; Tahir Naseem (Gymkhana)77+71=148, second with prize money of Rs 78,750; M.Akram (Gymkhana )74+76=150,third with prize money of Rs 61,500; Senior Amateurs ;Lt Col M.Shafi (Garrison)83+75=158,first;Tariq Mehmood(Garrison)77+82=159;second;
Asim Tiwana (Gymkhana)84+77=161,third;Junior Pros;A .Wadood(Multan )70+74=144,first with prize money of Rs 72,000;M.Saqib(Garrison)74+73=147,second with prize money of Rs 56,000;Ali Raza (Garrison)80+77=157 ,third with prize money of Rs 43,200;