*ANNOUNCEMENT*
Dear Chess Fraternity,
Positive developments are taking place in Pakistan Chess arena. Thereby, during May and June multiple activities are taking place which include: international (Youth event in Maldives), district and provincial level events all over Pakistan for National Championship and ultimately 44th Chess Olympiad.
As Pakistan Chess Masters is a 3 day Mega Classic Highest Prized championship*, so for players to have a less clustered schedule and have an easy playing environment *it has been decided to postpone Pakistan Chess Masters 2022* .*

Important Notes:
1. Punjab Qualifying Chess Championship will be independently held. For which details will be announced shortly by Chess Association of Punjab contact.
2. *Paid Fees will be refunded* on priority basis. If required 03070033325 may be contact.
Grateful for the enthusiastic response. In sha ALLAH will be in touch.

Management Team Pakistan Chess Masters
The Highest Cash Prized Championship Award of Rs. 350,000 will be distributed to Winners according to the decided structure (mentioned below) + Special Trophies will be presented to First three of each Event and Certificates will be presented to all Participants.

Events 1 – Pakistan Chess Masters – Men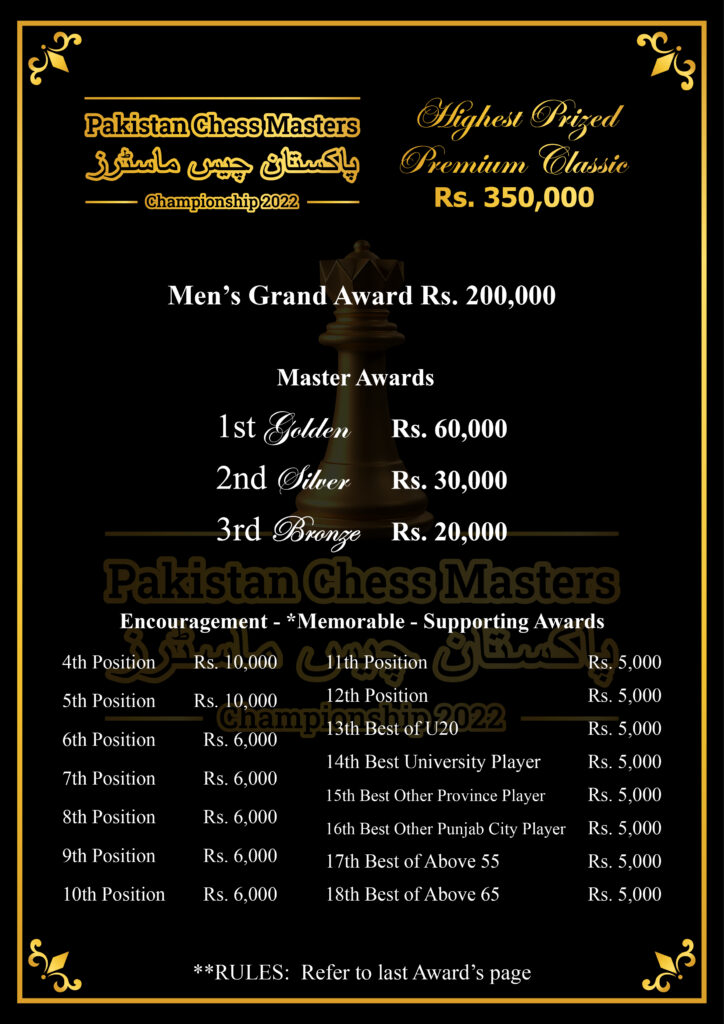 Events 2 – Pakistan Chess Masters – Women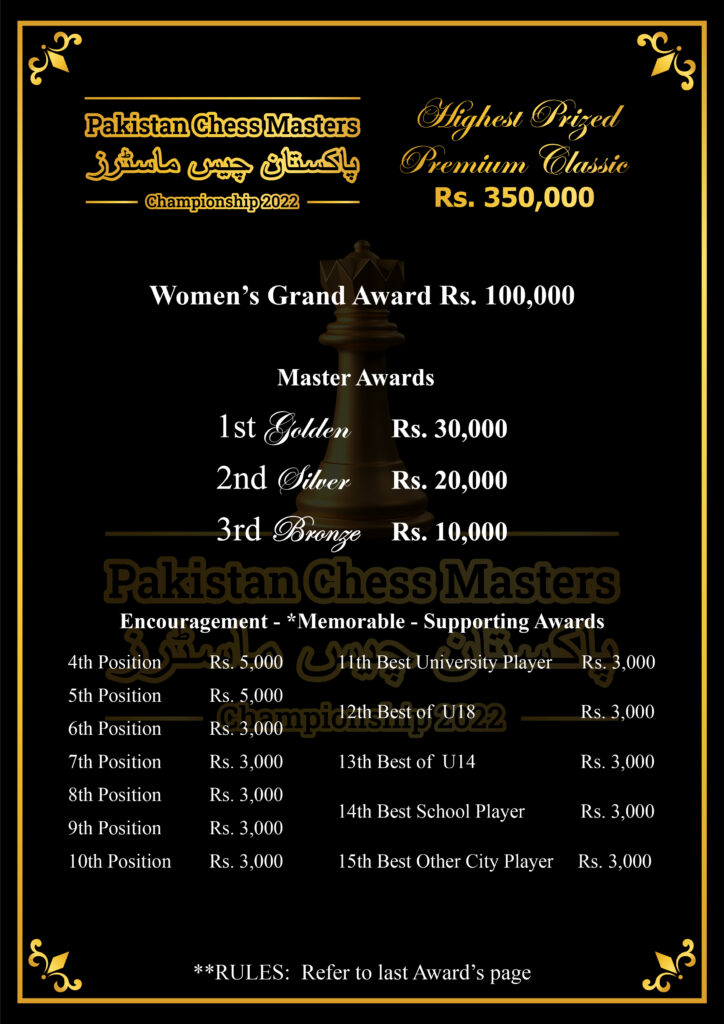 Return To Pakistan Chess Masters 2022 Details
Event 3 – Pakistan Chess Masters – Juniors'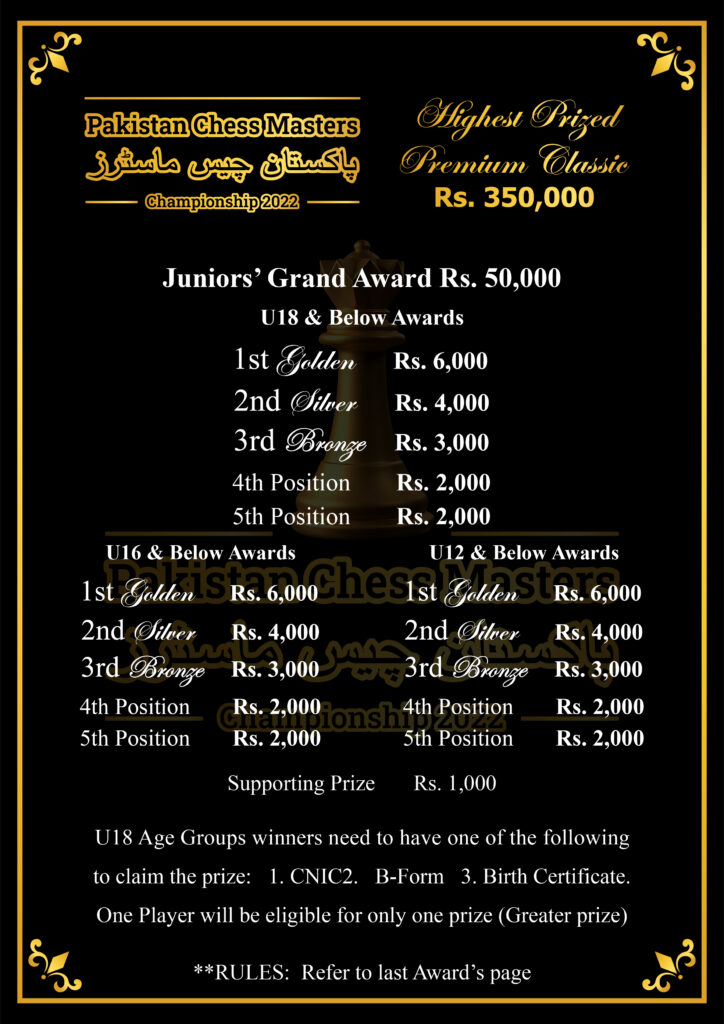 Memorable Awards (Men & Women)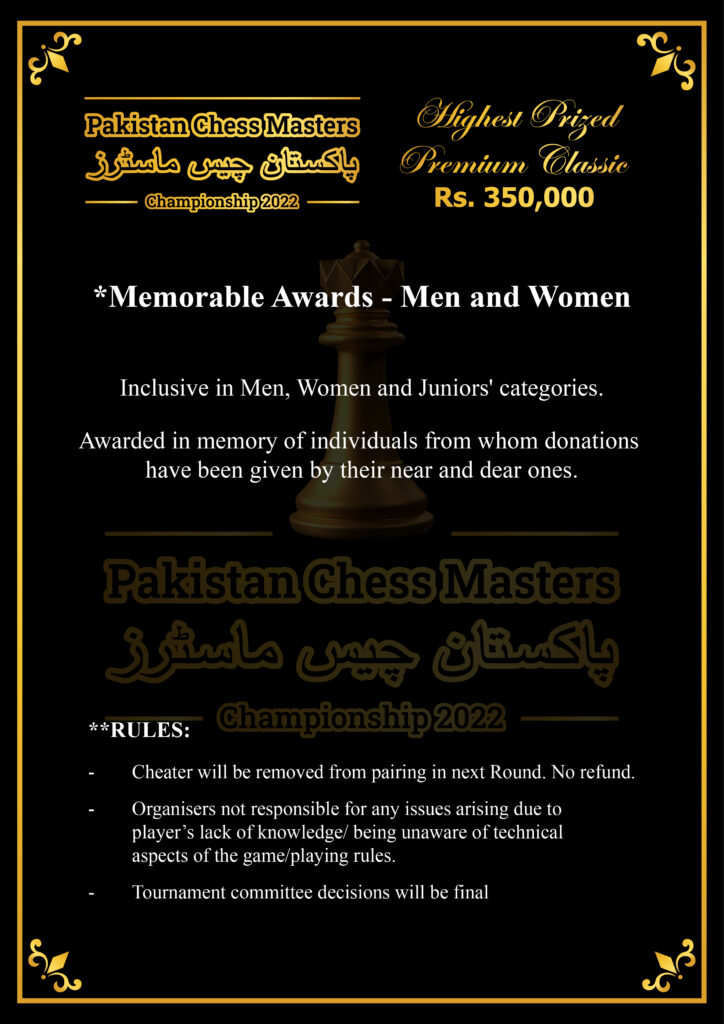 Return To Pakistan Chess Masters 2022 Details