The Author: Salman Khalid is a visually impaired college lecturer. Having done his M.Phil. in English literature, has represented Pakistan in the International conferences conducted by United Nation and was certified by UN in the matters concerning disabilities. A knowledgeable sports enthusiast, he is a valuable member of Allsportspk editorial team.
Over the years, the athletes with disabilities have displayed their skills in various games at the world stage, mainly at Paralympic. One of the exciting game that the special athletes around the globe are into big time, is archery. Yes, the game which sounds quite challenging even for the able-bodied archers is played quite skillfully by the individuals having some physical limitation.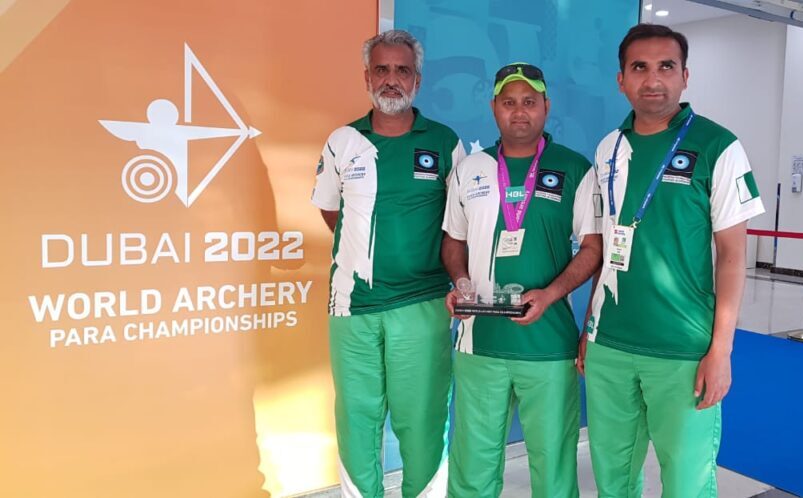 Para-archery is a sport of accuracy as it requires a great concentration and strength to hit the target. The archers shoot arrows at a target marked with ten scoring zones, from a set distance. Para-archery was first introduced as a Paralympic sport in the 1960 Paralympic Games in Rome. The sport is now governed by the World Archery Federation. They run the Para-Archery World Championships and the Paralympic Games.
Allsportspk would like to highlight the performance of two Pakistani visually impaired archers who participated in the Para-Archery World Championship that took place in Dubai just over a month ago. Tanveer Ahmad and Waleed Aziz, the blind archers from Pakistan, happened to be in Dubai for this grand archery competition just for the sake of participation as they were taking part in such mega event for the very first time. However, it was way more than a mere participation as they were able to do amazingly well in this world championship, particularly Tanveer, who ended up winning a silver medal. This was an impressive start for Tanveer and Waleed at the Dubai 2022 Para-Archery World Championship as through this fantastic performance, they made their debut quite memorable one.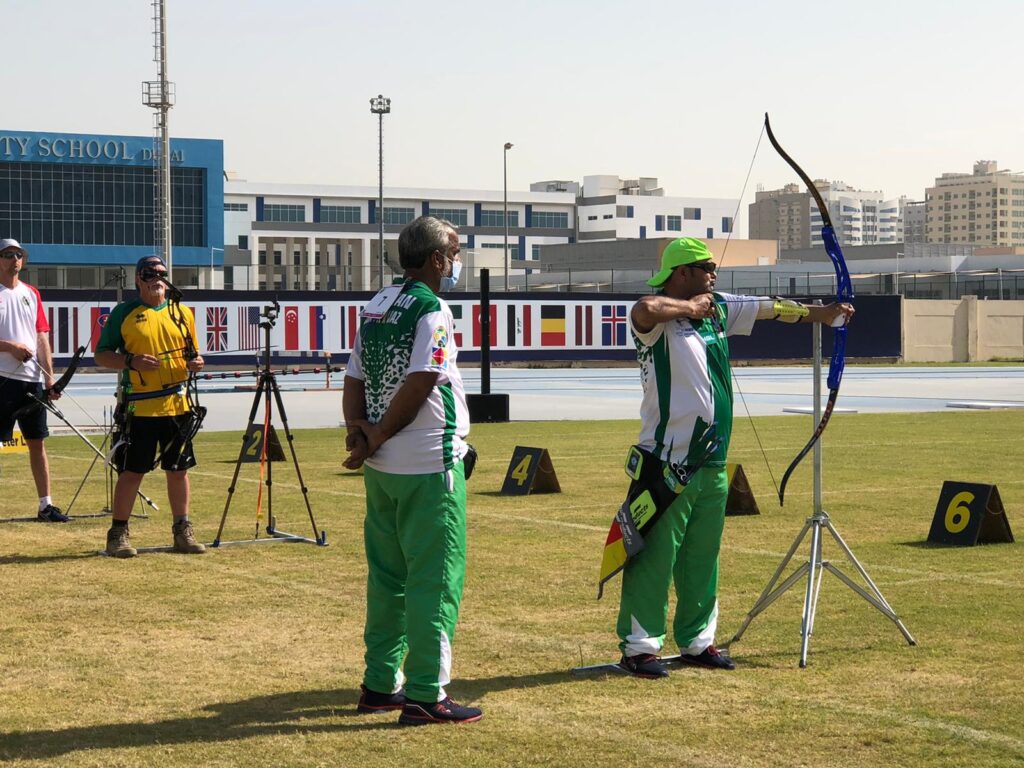 After the qualification round, Tanveer was seeded 7th, a place ahead of his junior compatriot Waleed Aziz, who could not go beyond quarter-final stage but still managed to occupy the 8th position. Tanveer certainly made the most of his opportunity, going all the way to the final, where he was beaten by the impressive world number two Ruben Vanhollebeke from Belgium.
Speaking after his defeat in the final, the 38-year-old Tanveer was still over the moon as he could able to grab a silver medal representing Pakistan. It was a moment to cherish for both the players to make their international debut at a World
Championship where they left a wonderful impression for sure.
Waleed Aziz thinks archery has given him a new life and that the more he shoots the better he feels. For him, it is a matter of an immense pleasure whenever he is able to hit the bull's eye. It is just like shooting in the dark, yet hitting the mark, said Waleed who is working as principal of a government school in city of Rawalpindi.
Both Tanveer and Waleed have played blind cricket for nearly 15 years before trying their luck in archery, creating an equally great impact.
They also gave a big credit to their archery coach, Muhammad Ijaz who played a significant part in their success. They also mentioned PFFB-Pakistan Foundation Fighting Blindness for its moral and financial support during their journey.
Both these brave athletes proudly felt that they have done the country proud and proved the fact that even with visual impairment, one can hit the target with sheer accuracy.