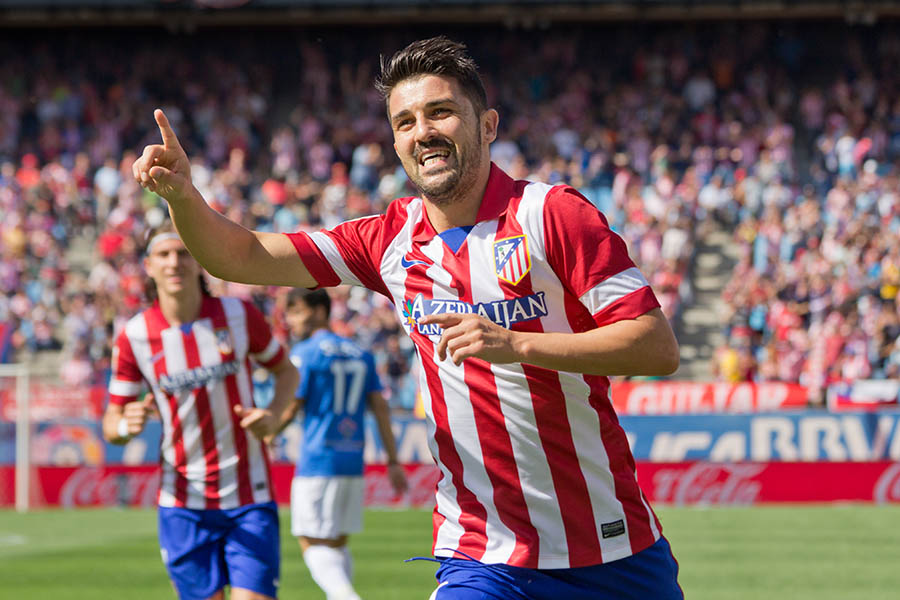 Allsportspk is continuing our new series. This article is the third of the series and highlights another football player who is highly skilled but not as widely hailed as some of his counterparts.
  FACT SHEET  
Life date(s)
3 December 1981 – Alive
Age
36
Played from-to
2000-Present
 Team(s)
Sporting Gijón B, Sporting Gijón, Real Zaragoza, Valencia, Barcelona, Atlético Madrid, New York City (Present)
Country
Spain
Family
In 2003, Villa married his childhood sweetheart Patricia González, who had also been a footballer in her teenage years. Together they have three children: Zaida, Olaya — named after the wife of Fernando Torres, who is a close friend of Patricia — and Luca.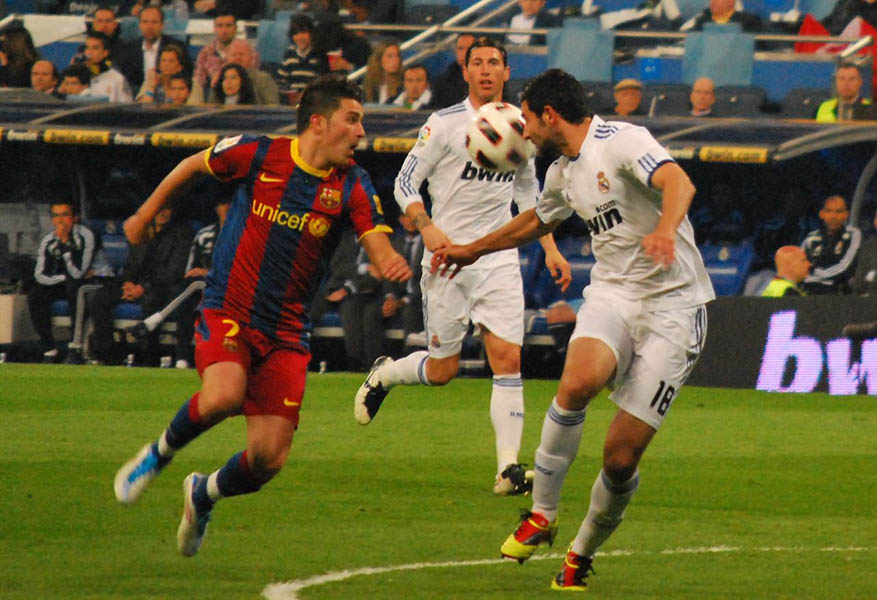 It was David Villa's destiny to become a football player. David broke his right leg at age four. Doctors said that surgery would be a quick fix but would reduce his mobility forever. The only option for a full recovery was a long and arduous process where the young boy would have to wear a cast on his right leg for about a year's time. Jose, David's father, would not be discouraged, though. He supported his son through this tough period and helped him train with his left leg during recovery. This must have seemed so inconsequential, but David had started to develop ambidexterity, a trait which would help him become proficient with both feet. This would be a major weapon in his arsenal during his professional career.
David Villa is, undoubtedly, one of the most complete forwards of his generation. The Asturian has all the qualities that a manager yearns for his forwards to have. Two-footed and a lethal finisher, Villa can score goals for fun. Not only can he score a lot of goals but he can score them in a variety of different ways. Villa is not only a fantastic poacher in front of goal but also has the added attribute of accurate long range strikes. What makes the former Barcelona man extra special though, is his ability to create goals for himself and those around him. Villa is a quick, agile, and mobile team player, with excellent technique and dribbling skills, who is also known for his work-rate and intelligent offensive movement, as well as his ability to either create space for teammates or make attacking runs into the area. Due to his vision and passing ability, he is also capable of dropping deep to link up play with midfielders, and of creating chances and providing assists for teammates, which has allowed him to be deployed as a supporting forward, as an attacking midfielder or as a winger throughout his career, in addition to his more common role as a center-forward. He is also an adept set piece and penalty taker.
The Under-rated Footballers – 1: Gheorghe "Gică" Hagi
The now 36-year-old has been an integral part of successful teams at both club and international level. At club level, he won all major collective honors in Spain and was part of the brilliant Barcelona side which won the UEFA Champions League in 2011. At international level, Villa was instrumental to Spain's rise to world dominance. He was part of the victorious teams at the UEFA Euro 2008 and the FIFA World Cup 2010. He was top scorer at both tournaments and has the honor of being the all-time leading goal scorer for Spain.
So, the fair question is that why is David Villa underrated in comparison to other strikers like Sergio Aguero or Thomas Muller? This question does not have a straight forward answer. Several factors may have led to this including the fact that he was overshadowed by the brilliance of the Xavi-Iniesta duo at national level and by Messi at club level. His laid back and low key demeanor has also kept him away from the spotlight. David has never been a media darling as well and has quietly been shunned. All of these factors have likely contributed to him not being as celebrated as some of his peers.
One thing is for certain though, no matter the shirt on his back, David Villa has always proven his worth on the pitch. Recognition of his individual brilliance hasn't always been prompt or genuine or admirable or satisfying, but does it even matter? It doesn't. He is one of the best strikers of his generation and his accomplishments speak for themselves.
For updates regularly visit: Allsportspk