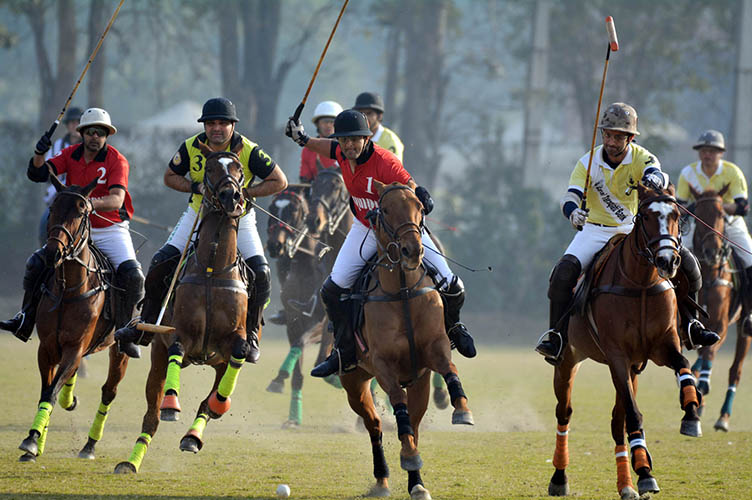 LPC LAHORE: Saqib Khan Khakwani steered Zarai Taraqiati Bank Limited (ZTBL) to a hard-fought 4-3 victory over Olympia Chemical in the Royal Marketing Pakistan Polo Cup 2018 match played at the Lahore Polo Club (LPC) ground on Wednesday.
Saqib Khakwani turned out to be a star of the day by thwarting three tremendous goals for ZTBL while Raja Arslan Najeeb struck the remaining one goal to guide his team to victory. For Olympia Chemical, Abdul Rehman Monnoo banged in a brace and Agha Musa Ali Khan hit one, but their efforts couldn't bear fruit for their team.
Both the teams displayed quality polo, superb mallot and pony work and succeeded in scoring one goal each in the first chukker. The second chukker was identical to the first one as both the sides added one more goal each in their total tally to make it 2-2. ZTBL stamped their authority in the third chukker by pumping in two impressive goals to take 4-2 lead. Olympia Chemical then bounced back in the fourth and last chukker, but they could add only goal in their total tally and lost the important match 3-4.
On Thursday, two matches will be played as BBJ Pipes will vie against Diamond Paints in the first match of the day at 2:00 pm while Army will fight against Master Paints/EfU Insurance in the second encounter of the day at 3:00 pm.
For updates regularly visit: Allsportspk