Asad Zaman continued his dominating performance in the Sapphire Punjab Junior Tennis Championship 2021 as he reached the semifinals of the U-18 and U-14 age categories at the Punjab Tennis Academy courts in Bagh-e-Jinnah, Lahore.  
The Day 2 Results were: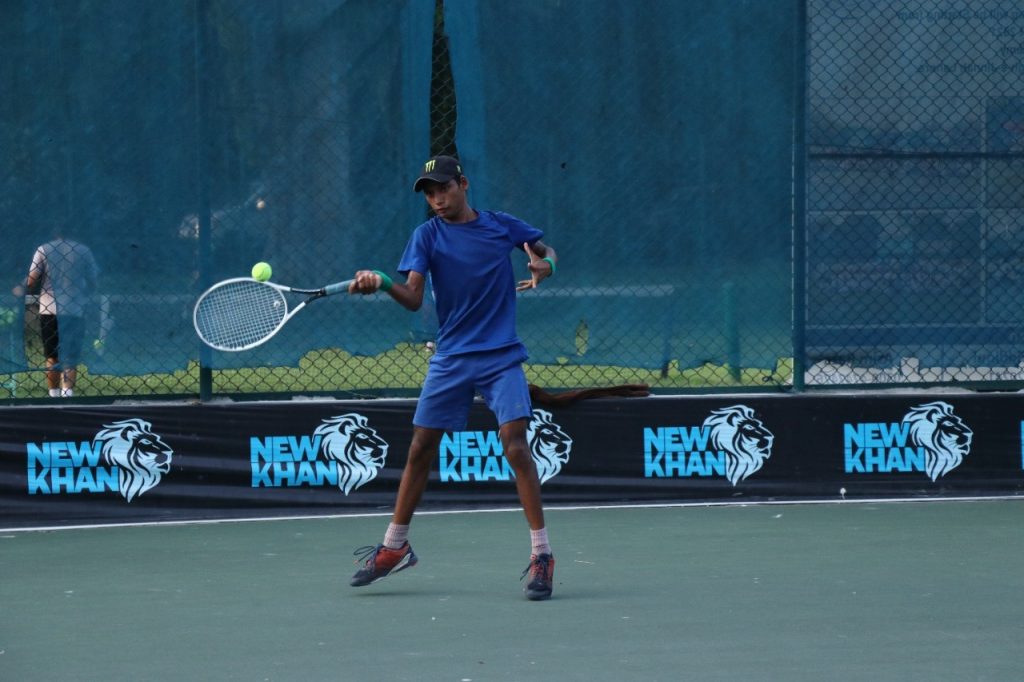 In the U-18 quarterfinals, Asad Zaman was up against spirited Shehryar Anees. Both the players were engaged in long rallies and powerful down the line shots and after a tough battle, Asad managed to hold his nerves and overcame talented Shehryar with a score of 7-6, 5-7, 10-8. The other quarterfinals of the day proved to be almost one-sided affairs, where Faizan Fayyaz brushed aside Hamza Jawad 6-1, 6-1, promising Bilal Asim put little effort to overpower Ahtesham Humayun 6-2, 6-2 and emerging player Abdul Hanan Khan beat Ahtesham Arif 6-3, 6-2.  
In the U-14 quarterfinals, Asad Zaman also displayed tremendous tennis skills and overwhelmed Zain Saeed 8-2. Omer Jawad was also in good form and trounced Hashir Alam 8-3, Shehryar Anees outpaced Abdullah Sajjad Wahla 8-3 and Ahtesham Humayun thrashed Raja Mustafa 8-0.
The U-12 quarterfinals saw sensational Omer Jawad hammering Harris Bajwa 8-0, Hashir Alam outclassing young Hajra 8-1, Abdur Rehman trouncing Aalay Husnain 8-1 and Ismail Aftab defeating Abdullah Sajjad Wahla 8-4.