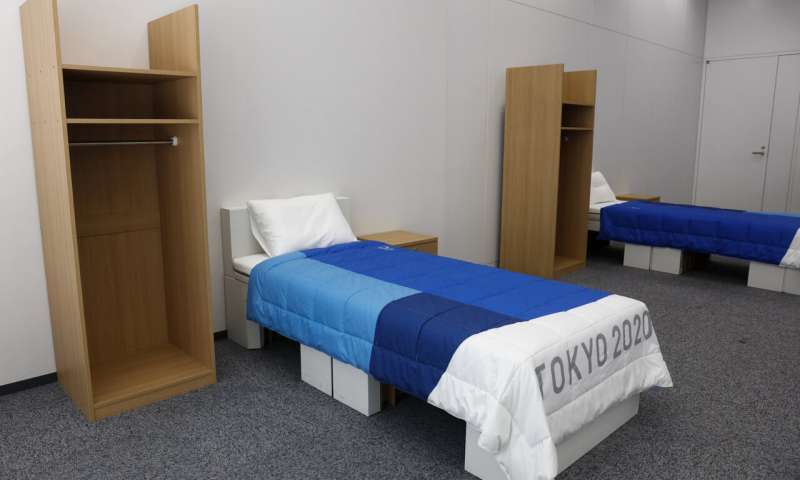 Around 12,000 athletes will be pouring into the Japanese city of Tokyo for 2020 Summer Olympics games along with millions of spectators and the event organizers have come up with an environment friendly plan to accommodate them.
Organizers have unveiled the living arrangements for the summer Olympics as well as Paralympics participants featuring beds made from recyclable cardboard and plastic mattresses that will be recycled after the competition.
The sustainable sleeping arrangements include 18,000 beds for summer Olympics athletes and 8,000 beds for Paralympics athletes fitted in apartments in the Tokyo Bay Area.
The purposefully built apartment complexes will be auctioned off in the same conditions after the Games have finished.
The Tokyo 2020 Olympics' arrangements feature a special focus on the environmental impact and a number of measures have been adopted to make the global sports competition environment friendly and sustainable.
All electricity consumed during Olympics games will be provided by renewable sources and the medals are made from recycled electronics such as mobile phones and computers.
Moreover, the Olympics torch itself is manufactured using aluminum waste and all the podiums in venues are built with recycled plastic waste.
The 2020 Summer Olympics will be held in Tokyo, Japan from July 24 to August 9 and around 12,000 athletes from 206 nations will be competing in 33 sports.
For regular updates keep visiting: Allsportspk