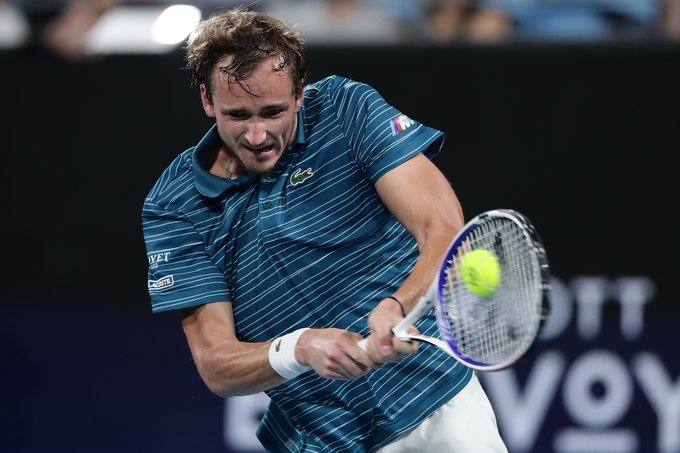 The day 8 of the Inaugural Edition of the ATP Cup in Australia saw a number of sensational matches between the final eight remaining teams battling it out for a place in the semi finals.
Team Russia was the latest one to qualify for the semi finals after Daniil Medvedev and Karen Khachanov won their singles matches against Argentina to break the tie.
Medvedev who is currently world number five downed Argentina's Diego Schwartzman 6-4 4-6 6-3 building on the early breakthrough provided by Khachanov's 6-2 7-6 (7-4) victory over Guido Pella.
Earlier in the day, Team Australia were the first to qualify for semi-finals after downing Great Britain 2-1 in a hard-fought quarter-final containing some of the greatest tennis moments.
Britain's Daniel Evans emerged victor to impose a crucial 1-1 tie by upsetting France's Alex de Minaur 7-6(4), 4-6, 7-6(2) in the 3 hours 24 minutes match, the longest ever of the tournament so far.
Serbia, Canada, Spain and Belgium will face off tomorrow in the second session of quarter-finals to determine the final four teams in the ATP Cup.
For regular updates keep visiting: Allsportspk