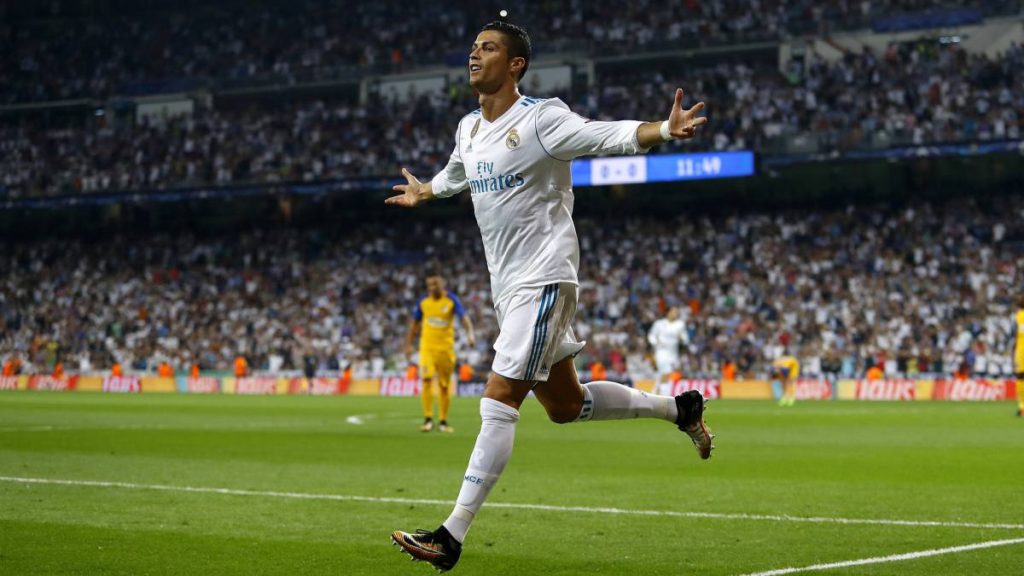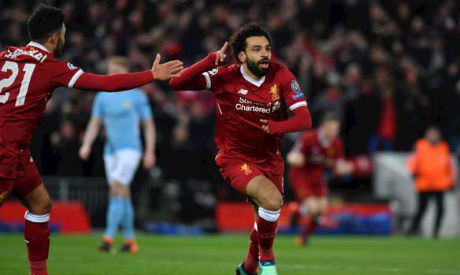 With the UEFA Champions League final just days away, Allsportspk brings to its readers an article on the two men who could single handedly decide the fate of the contest: Cristiano Ronaldo and Mohamed Salah.
The most skilled performers deserve the grandest of stages to showcase their terrific talents. In club football, the biggest stage is, without a shadow of a doubt, the UEFA Champions League. Every season, the cream of Europe's top football clubs lights up the prestigious tournament. The masters of the beautiful game try to outdo each other and achieve greatness.
For the last decade, the UEFA Champions League has been almost single handedly dominated by two individuals. Mind you, those two individuals are special. Yes, quite special. The two men in question are, of course, Cristiano Ronaldo and Lionel Messi.
Football fans have been witness to two of the greatest ever battling it out for the throne of the best football player in the world. At times, the talents of the two have been so extraordinary that they have made the tournament quite predictable. In fact, in the last four years, one of Messi or Ronaldo has been on the tournament-winning side as Barcelona and Real Madrid have taken Europe by storm.
This year could very well increase that streak to five years as Ronaldo's Real are once again just one step away. However, this time is a little different. This time, there is an outsider. An outsider with mesmerizing quality and an insatiable hunger to become the world's best. That man is Liverpool's Mohamed Salah.
When Mohamed Salah joined Liverpool in last year's summer transfer window, Liverpool fans were quietly excited. They were getting a talented, fairly young winger who was capable of scoring as well as making goals. They expected Salah to do well in Jurgen Klopp's attacking Liverpool side. However, not even in their wildest dreams, did any fan ever think that Salah would do what Salah has done. The Egyptian King, as he is now affectionately called by adoring fans, has surpassed all expectations. Actually, he has demolished them.
In his very first season with Liverpool, the 26 year old has broken the record for the most number of goals in a 38 game Premier League season with his tally of 32 goals. He has also been heavily involved in setting up goals for his teammates in Klopp's free flowing system. Most impressively, perhaps, is the fact that Salah has carried over his blistering form in the league to all other competitions as well. This includes the Champions League. Salah has together with Sadio Mane and Roberto Firmino scored 29 goals while the whole of Madrid's team have scored 30 goals in the competition. Such has been Salah's contribution to Liverpool's successful campaign, that it has been compared to that of Messi and Ronaldo this season.
After the semi-finals, that talk has only increased as Ronaldo and Salah booked their team's places in the UEFA Champions League final. And for once, the comparisons to Ronaldo are justified.
Allsportspk panel has used per game statistics to compare Salah and Ronaldo in the Champions League and see who could make the difference on Saturday night in the Champions League Final. Totals have not been used as both players have played different number of game minutes. Here are the results:
Statistics
Goals
Salah: 0.91
Ronaldo: 1.36
Assists
Salah: 0.36
 Ronaldo: 0.27
Key Passes
Salah: 1.73
Ronaldo: 1
Chances Creat
Salah: 2.09
Ronaldo: 1.27
Pass Completion
Salah: 73%
Ronaldo: 81%
Shot Accuracy
 Salah: 73%
  Ronaldo 51%
It's easy to see from both player's stats just how influential they are to each of their teams.  Ronaldo is without a doubt one of the best goal scorers the world has ever seen and his consistency is unbelievable. It's, then, not a surprise to see that he is still the focal point of Real's team at an age when most players are thinking of retiring. He can, at any moment, with a goal or a pass turn a game on its head.
Salah, though not quite as focal to Liverpool's attack as Ronaldo is to Real's, is still the English club's main man. His effectiveness and intelligence on the ball means he utilizes every touch for his team's benefit. His high performance in all facets of the attacking game is proof of that. In truth, there is not much difference in the performance of both the players this year. They are different in their play style but are equally dangerous.
The whole of the football world is eagerly awaiting the UEFA Champions League final on Saturday. Fans are anxious to know the outcome of what is sure to be a terrific battle. Will it be the start of King Salah's reign or will the old master Ronaldo retain his crown? We will find out very soon.
       For updates regularly visit: Allsportspk