PARIS: French Open is a major tennis tournament and is also known as Roland-Garros. It's one of the four Grand Slam tournaments in tennis and ranks only second to the US Open which is ranked 1st.
The qualifiers for French Open 2018 are in full flow as tennis players are displaying their best talent on the tennis court in order to qualify for this mega event.
On the other hand, top players of this sport from both men & women are also gearing up for this tournament as everyone wants to win this prestigious title.
Some of the top players, their current form, skill and their chances to win the French Open 2018 are:
Men Tennis Players
Rafael Nadal – King Of Clay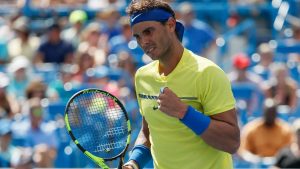 Having recently won the Italian Open 2018, Nadal is in tantalizing form and now his eyes are on the French Open. Nadal, is currently ranked the number one tennis player in the world.
However, that will be of little worry to his opponents. As, the real advantage that Nadal has is the dominance he is capable of showing when is playing on clay courts.
Moreover, he is also the defending champion of this title as he also won it last year by beating Stan Wawrinka in the final.
Dominic Thiem – A Chance For Redemption?
The Austrian player shocked the world after he ended Nadal's winning streak by beating him in Madrid Open 2018's quarter-finals. After this win he showed the potential of true tennis player that can be a motivating factor for him to win this Grand Slam title.
Moreover, the 8th ranked tennis player will be seeking redemption against Nadal as he was beaten by the Spaniard in the French Open 2017 as Nadal won the title.
Stanislas Wawrinka – Time To Overcome His Inconsistences
Wawrinka is currently having an unpredictable and inconsistent career. As, sometimes he's on top, while other times he just hits the bottom. But, this does not mean that the 33-year old doesn't have the potential to step up his game when need be.
As, it was Stanislas who managed to beat Novak to reach the finals of French Open 2017 but he didn't manage to win it against Nadal. But, French Open 2018 is a great chance for him to prove his mettle in front of the whole world by winning it of course.
Alexander Zverev – The German Star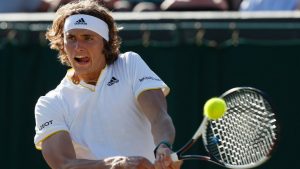 Zverev has the Madrid Open title to his name and also holds the runner-up position in the Italian Open, a title which he lost to Nadal, but proved his mettle in front of the whole world. The tough time that he gave to the champion of clay was a clear sign that the World No.3 cannot be taken lightly.
And, if the German continues this form of his, chances are he might even win the French Open 2018.
Women Tennis Players
Serena Williams – The Greatest Woman's Tennis Player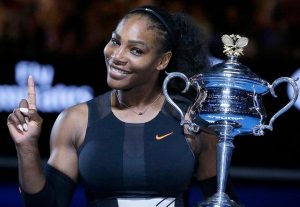 Even the tennis legend, Roger Federer admitted that Serena might be the greatest women tennis player of all time. And, he might be correct in his assumption as Williams has 23 Grand Slam titles to her name of which three are French Open titles.
Also, Serena is returning to this tournament after two years and was out from the tennis scene for months due to the birth of her child. However, nothing has ever stopped Serena in the past and nothing is going to as she will be the player to beat at the French Open 2018.
Simona Halep – Time To Win Her Maiden French Title?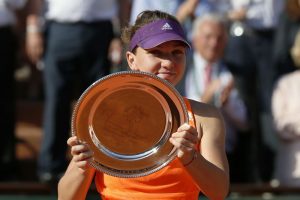 Despite being the number one women's tennis player in the world, Halep hasn't won a single French Open title. She reached the final in 2017 but couldn't manage to win it, however this time she is a solid contender to win her maiden title as she has been in superb form as of late.
But, she has to overcome her finals nervousness as she has lost many titles due to this weakness and fans are certainly hoping that she is working on changing this weakness into a strong ability.
Maria Sharapova – Time To Rise Again
Sharapova has not won a Grand Slam title since 2014, so it begs the question that as to why she is a contender of winning this title? Well this is only because of her determination and ability to make a comeback that she has been included in this list.
As, despite serving a doping ban of 15 months Sharapova reached the semi-finals of the Italian Open 2018. However, the French Open is another ball-game and she would have been in her best form if she wants to win it.
Who do you think would win?
This was Allsportspk list of the top contenders to win the French Open 2018. And, now we would like to know your thoughts as tennis fan. Do comment below and don't forget to share this post with your friends & family.
For updates regularly visit: Allsportspk