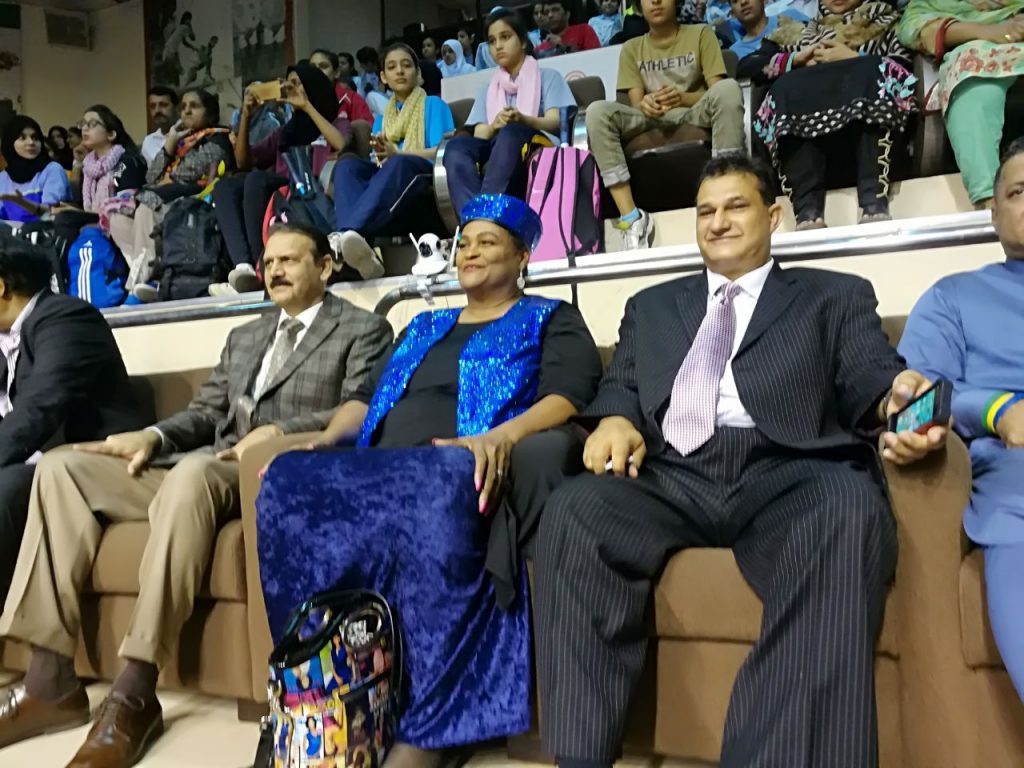 World Squash Day was celebrated all over the world on Saturday, 14th October, 2017.  As part of celebrations, Pakistan Squash Federation organized a Squash Tournament for Women Senior and Under-19 age categories, at Mushaf Squash Complex, Islamabad on 13 – 14 October, 2017.
A considerable number of players from the provinces of KP, Punjab and Sindh participated in the tournament.   A prize money of Rs 300,000 was distributed amongst the participating players.
In the Under-19 finals, Ms. Noor Ul Huda from SNGP defeated Ms. Komal Khan from Wapda with a game score of 11/3, 11/9, 6/11 and 11/7 .
In the Senior Women category, Ms. Riffat Khan from Wapda defeated Ms. Zoya Khalid from Army with a game score of  11/9, 1/11, 11/3, 6/11 and 11/6.