XIV West Asia Baseball Cup 2019: Pak Team Announced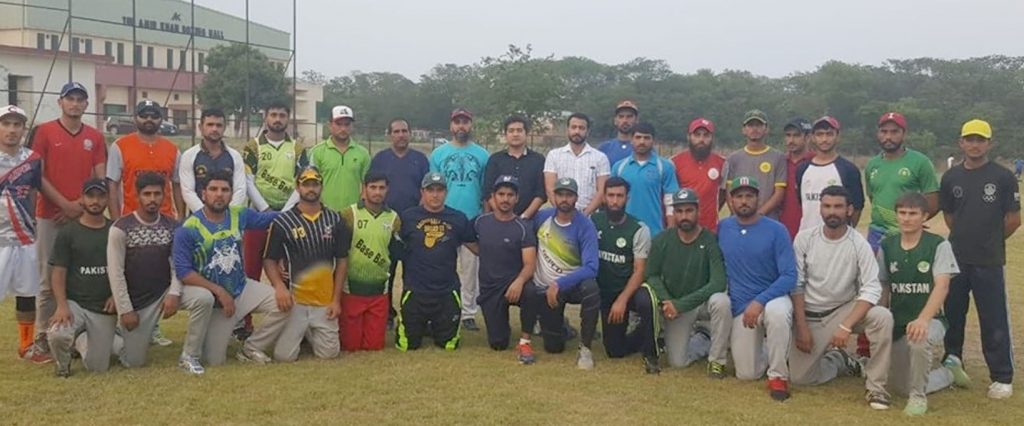 The XIV West Asia Baseball Cup 2019 event is scheduled to be held from 15th till 29th July, 2019 in Sri Lanka. The teams from Bangladesh, India, Iran, Nepal and Sri Lanka are participating in the event.
Pakistan is placed in Group B and will play the first match against Iran on 15th July and will face Bangladesh on 16th July, 2019.

Pakistan Baseball team was announced by PFB – Pakistan Federation Basketball as follows:
Inayat Ullah Khan,
Muhammad Amjad Aslam,
Arsalan Jamashaid,
Faqir Hussain,
Muhammad Rafi,
Ubaid Ullah,
Muhammad Abdullah,
Fazal Ur Rehman,
Jawad Ali,
Muhammad Usman,
Muhammad Zakir,
Muhammad Sumair Zawar,
Umair Imdad Bhatti,
Muhammad Haris,
Arsahd Mahmood,
Muhammad Sadiq,
Muhammad Taimoor Javed,
Syed Amin Afridi,
Ali Asad, Tariq Nadeem,
Muhammad Awais,
Ahtisham Akram.
Reserve players:
Muhammad Zohaib Malik and
Haseebullah Khan

Technical Management:
Mussadiq Hanif (Head Coach),
Syed Babar Ali Sherazi (Fielding Coach),
Basit Murtaza (Bating Coach),
Shah Muhammad (Trainer),
Samiullah (Physio),
Muhammad Zubair Wattoo (Umpire).
Administration Managemnt:
Syed Fakhar Ali Shah (Team Leader),
Muhammad Mohsin Khan (Team Manager),
Perwaiz Ahmad Sheikh (Assistant Manager).
For more updates keep visiting allsportspk