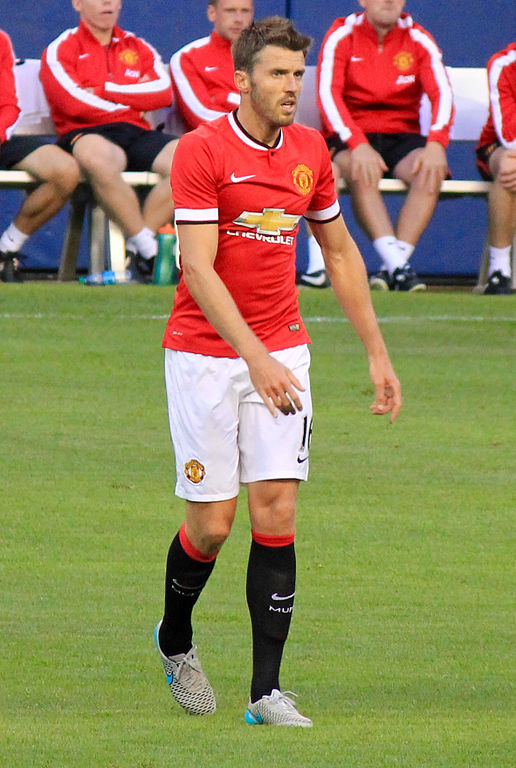 Allsportspk brings its readers the second article of our new series on underappreciated footballers whose talents are not as widely acclaimed as some of their peers.
FACT SHEET
Life date(s)
28 July 1981 – Alive
Age
36
Played from-to
1999 – Present
Team(s) played
West Ham United, Swindon Town, Birmingham City, Tottenham Hotspur, Manchester United
Country
England
Family:
Carrick has one brother, Graeme, who is four years younger. He was also at West Ham United but suffered several injuries which put an end to his playing career.
Fans of Manchester United, who have seen so many great players don their club's famed shirt, are famous for coming up with creative chants for their favorites. Chants about Cantona, Best and Ronaldo can be regularly heard during matches and outside grounds. In between those chants is a chant about Michael Carrick. It goes like this:
"It's Carrick you know, it's hard to believe it's not Scholes
It's Carrick you know, it's hard to believe it's not Scholes…"
The chant is pretty self-explanatory. It compares Michael Carrick with his one-time midfield partner and team mate, the phenomenal Paul Scholes. Paul Scholes was perhaps the greatest midfielder to ever play for Manchester United. So, if Carrick is compared to him, he should be pretty special himself. And he absolutely is.
How Pakistan Made The World Cup Shine
When people talk about central midfielders, they talk about strong tackling, powerful running and dominating physique. Michael Carrick is maybe lacking in all those departments. Yet, he has been one of the best, if not the best, central midfielder for the last decade and was one of the key factors to United's impressive domestic and continental performances from 2007 to 2011. The question then is how?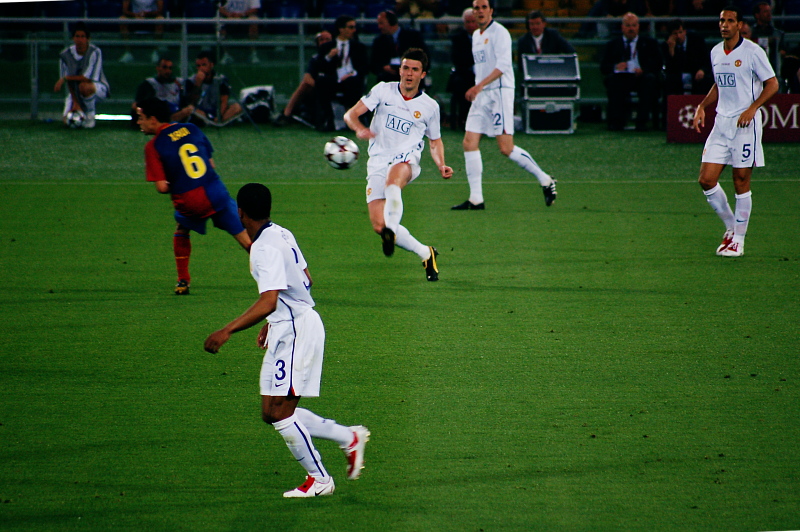 Simply put, the now 36 year old is an anomaly. When you are watching the game, you barely notice Michael Carrick unless you are very attentive. However, if you are attentive, the genius of the man is easy to see. The English midfielder has the gift of understanding the game so well that he can stop dangerous situations even before they develop. His reading of the game helps him anticipate any attacking threats from the opposition team, most of the time by covering space and making interceptions. On the ball, Carrick has so much time and the finesse to utilize it. His passing range and ability is as good as anyone in the football world. Able to play short and long passes with a delightful ease, Carrick can grab a game by the scruff of the neck and slow it down or speed it up to his own tempo. With the game at his tempo, Carrick can completely control it and initiate attacks for his team which more often than not lead to goal scoring opportunities. The former Tottenham Hotspur player also has a very accurate long shot which is rarely seen due to his position on the field as a holding midfielder.
The Under-rated Footballers – 1: Gheorghe "Gică" Hagi
Carrick has been central to United's success and has been lauded many a times by his team mates as well as his peers. However, he has never really gained international acclaim like Sergio Busquets or Xabi Alonso. One of the possible reasons for that is Carrick's personality. Carrick keeps a low profile off the pitch and rarely does interviews. Another reason may be that he was unlucky to be born in a generation of gifted English midfielders, like Gerrard and Lampard, who received more praise as their contributions to the game were more obvious. The presence of Gerrard and Lampard has also lead to a reduced role for Carrick at the international stage.
It's been 11 years since Carrick signed for United. In those 11 years, he has played a starring role in leading United to every possible trophy that the club could win. He may not have been the most explosive or the flashiest player to play for United during those 11 years. But, he was definitely the classiest.
For updates regularly visit: Allsportspk