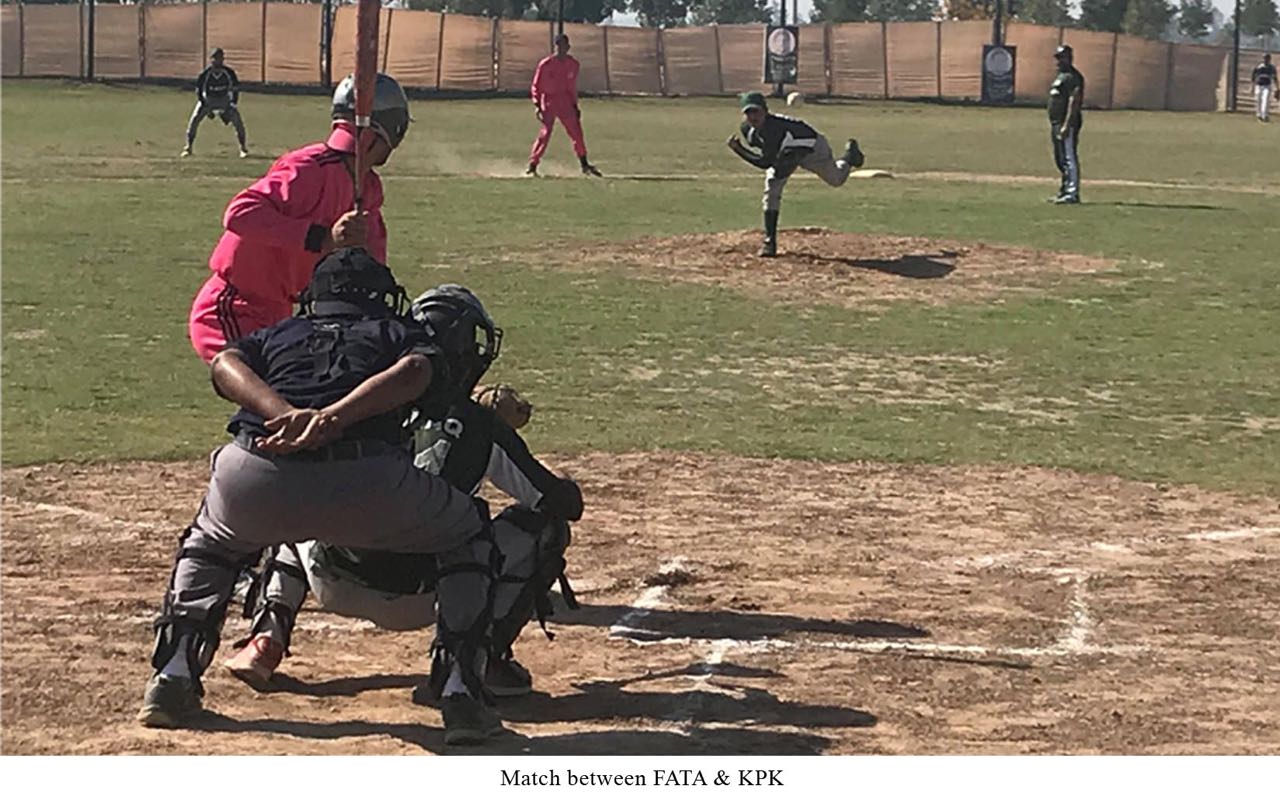 Two matches were played on the 2nd day of 23rd Khawar Shah Baseball Championship 2018.
The first match was played between FATA and KPK.
– For K.P.K:n Mansoor, Hameed and Faisal score 2 runs each, Waseem, Abid and Asim contribute with 1 run each.
– For FATA:  Irfan and Gohar score 2 run each, Waheed, Nasim, Hazratullah and Attaullah scored 1 run each.
The second match was played between Punjab and K.P.K.
           – For Punjab:  Ali Raza and Afraz score 3 runs each, Nasir score 2 runs, Asif,
             Zeeshan, Zeeshan Rasheed and Bilal contributed with 1 run each. Ali
             Raza hit a home run.
07-03-2018 Matches
Game 6:  Army vs Police at 09:00 am
Game 7   WAPDA vs Punjab at 02:00 pm