The J7-34th Federal Cup National Ranking Tennis Championships 2021 moved into the finals phase after arduous and effortful tennis playing activity at PTF-SDA Tennis Complex, Islamabad.
Top seed Aqeel Khan and 3rd Seed Muhammad Shoaib will vie for the top honour in the Men's Singles final of J7 Group – 34th Federal Cup National Ranking Tennis Championships, after winning their respective semifinals against Yousaf Khalil 2-0 and Mohammad Abid 2-1. Final will be played on Saturday (tomorrow) at 2:00 PM.
Semi 1 – Aqeel Khan Vs Yousaf Khalil
In the first semi final top seed Aqeel Khan was in fine touch and prevailed over Yousaf Khalil and built up the winning lead 4-0 by breaking 7th and 4th game of Yousaf by hitting a number of winners down the line. He won the first set at 6-2. In the second set he kept the same pressure and won set and match at score of 6-3 by breaking 6th and 9th game of Yousaf and took the revenge of the Lahore defeat.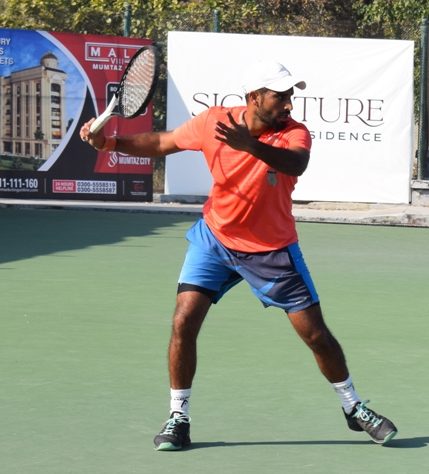 Semi 2 – Muhammad Shoaib Vs Muhammad Abid
In the second semi final, twenty years old Muhammad Shoaib toppled the 2nd seed Muhammad Abid by playing high caliber and remarkable tennis. His forehand and back hand ground strokes were perfect in rhythm and he was flawless from the net out played 2nd seed Muhammad Abid in a thrilling and entertaining three set match. Muhammad Abid won the first set at 6-3 by breaking 8th game of Shoaib. Whereas Muhamamd Shaib bounced back and won the second set in the same trend at 6-3. In the final set Shaoib was very steady from the base line and long rallies were witnessed during the final set which was at 6-2 by breaking 3rd and 7th game of Abid and caused the major upset of the tournament. The match lasted 2 hours.
In the Ladies singles finalized are top seed Sarah Mahboob and 2nd Seed Ushna Sohail and moved into final with imposing victories over their opponents. Sarah beat Esha Jawad 6-0 6-2 and Ushna beat Noor Malik 6-2; 6-2.
The Day 3 Results are as appended below: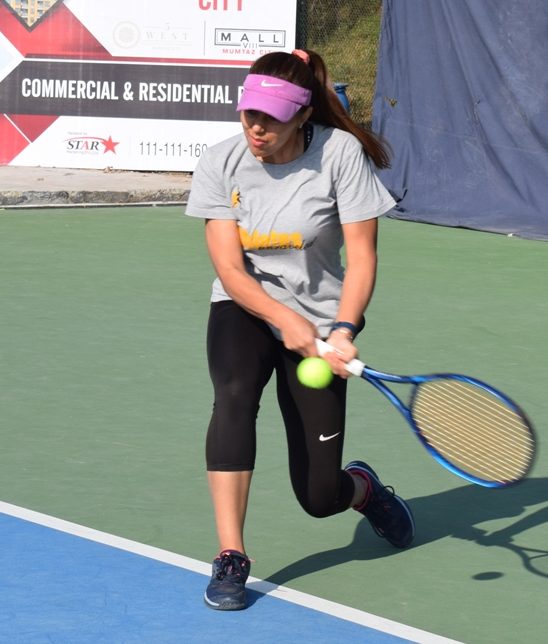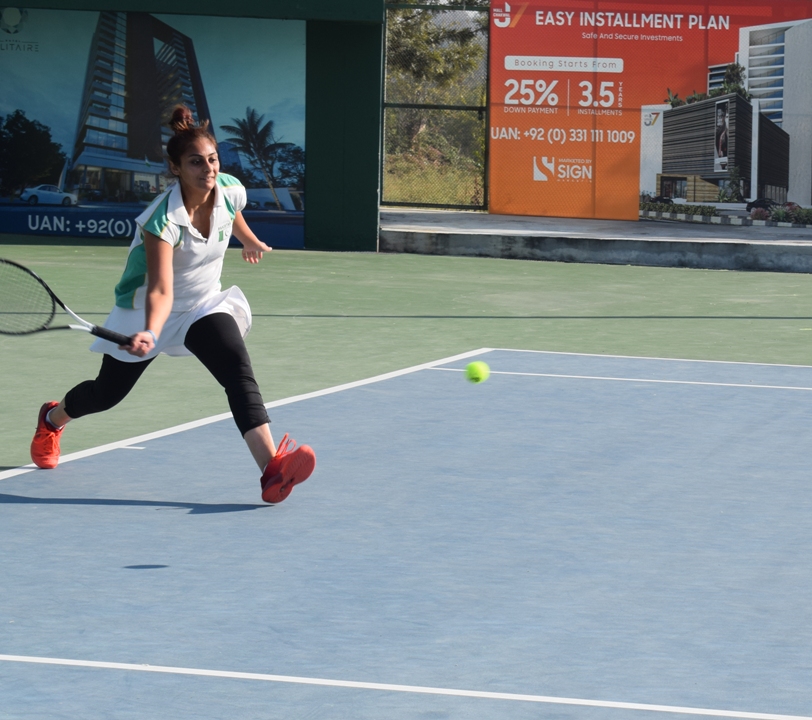 Men's Singles (Semi Finals)
Aqeel Khan beat Yousaf Khalil 6-2, 6-3
Muhammad Shoaib beat Muhammad Abid 3-6, 6-3, 6-2
Ladies Singles (Semi Finals)
Sarah Mahboob beat Esha Jawad 6-0 6-2
Ushna Sohail beat Noor Malik 6-2, 6-2
Men's Doubles Final (in progress at the time of publication)
Yousaf Khalil / Heera Ashiq Vs Barkatullah / Muhammad Shaoib
Ladies Doubles Final (in progress at the time of publication)
Sarah Mahboob / Mehaq Khokhar Vs Ushna Sohail / Noor Malik