IGC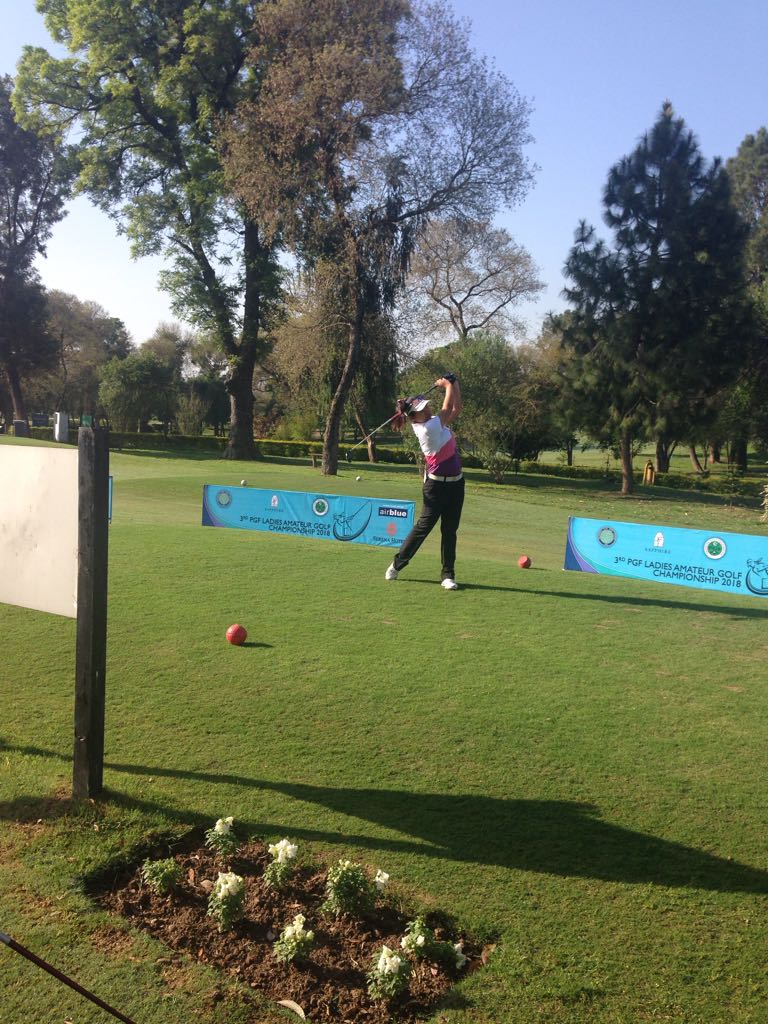 ISLAMABAD: The three rounds and 54 holes Gold  event of 3rd Pakistan Golf Federation(PGF) Ladies Amateur Golf Championship 2018 commenced at the par-72, picturesque and beautiful Islamabad Golf Course.
At the close of the first day, a total of 15 ladies participated in the GOLD Category with handicaps 0 to 15. From Thailand there were two 4 handicap golfers and from Bangladesh there were two 7 handicap golfers playing for the title. 07 lady golfers in the Senior Golfer category also teeded off.
As the first round progressed, noticeable was the exceptional expertise of the lady champions from Thailand – Miss Sarunchana Rattanasi, who sparkled during the first 18 holes and dazzled with her phenomenal hitting and accuracy loaded shot making from the fairways. She virtually lit up the Islamabad Golf Course with splendid show of golfing skills as is reflected by her first round score of gross 67, five under par, compiled with the help of five birdies and thirteen pars. Delighted with the playing environment and the hospitality extended by Pakistan Golf Federation and the Organizing Team, she stated "I had a really satisfactory round and I am excited about the fact that I am the leader at the end of the first round".
Jantita Aungusee Wong also from Thailand was too in a dominant form. Although her excellence level was not too comparable with Sarunchana, she was forceful as far as application of golfing skills go and played steadily over the first 18 holes. She is placed in second position after the first round with a score of gross 72, level par and stands five strokes behind the leader. Placed at the third slot is the lady from Bangla Desh,Sonia Akhter. With a round of gross 76, she seems determined to challenge the leaders with a better show over the next two days of the Championship.
Other competitors in line are Liza Akhter (Bangladesh) 80, Humera Khalid(DHA Karachi)81,Ghazala Yasmin (Garrison Lahore) 82 and Hamna Amjad(Kamra) at 83. Bracketed at a score of gross 85 are Tahira Nazir (Rawalpindi)and Rimsha Ijaz(Defence Raya ,Lahore) followed by Tehmina Ali (Karachi Golf Club) 87, Parkha Ijaz (Defence Raya,Lahore) 88 and Ana James Gill (Royal Palm) 89.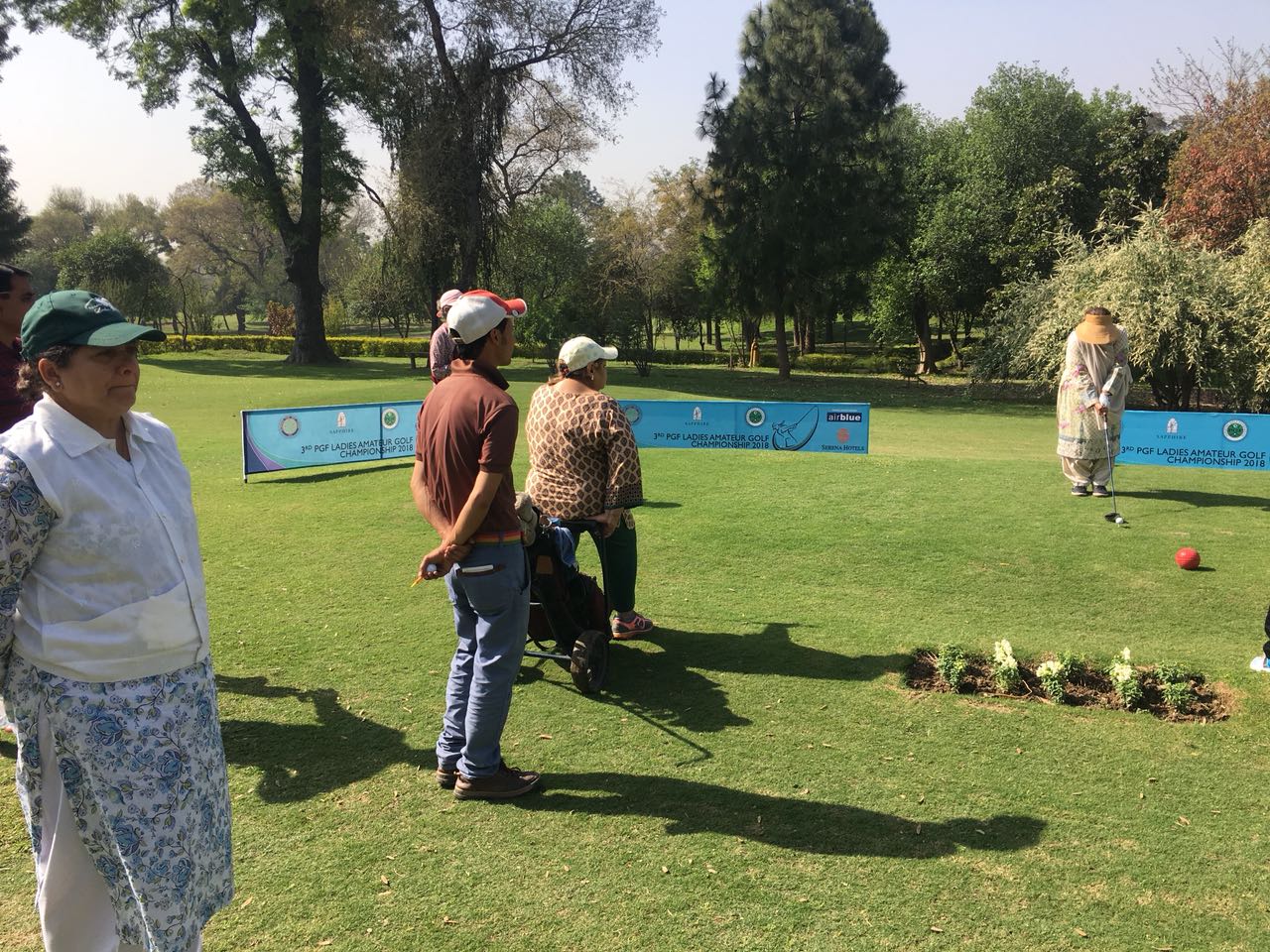 7 Ladies played today over 9 holes in the Senior Lady Golfers Category. Ms. Sarah Mehmood secured First Position with Net EVEN Par.
On 17th March, the round two of Gold Category will continue alongwith the ladies participating in the Silver & Bronze Categories. A total of 55 ladies will be participating for the title in these categories of Handicap 16-24 and 25-36 respectively.
For updates regularly visit: Allsportspk