Aaron Finch's T20I World Record: Which 5 Batsmen Can Break It?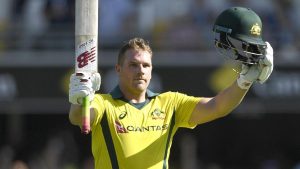 T20 Cricket is both entertaining and thrilling and this is why over a span of some years this format of cricket has attracted the most number of crowds on a global scale. The madness that people have for this format is quite justifiable as records are broken on a constant basis.
One such record was broken in the ongoing T20 Tri-series in Zimbabwe. In the match between Australia and Zimbabwe, Aaron Finch destroyed the hosts by scoring 172 runs and break his own record of 156 runs which he made against England. After this innings, Finch became the only batsman in T20 internationals to have two 150+ scores to his name.
But, records are meant to be broken. This is why Allsportspk expert panel presents you a list of 5 such batsmen who are capable of breaking this record in the near future.
#5 Glenn Maxwell (Australia)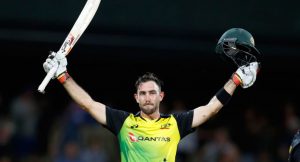 Such is the explosiveness of the Australian that, denying the talent and potential of Glenn Maxwell might be considered as a sin in the cricket world. Nicknamed as "The Big Show" Glenn Maxwell reeks of inconsistency but is not short of giving scintillating performances whenever the team needs him.
His performance against Sri Lanka in a T20I match in which he scored 145 runs in only 65 balls with 14 fours and 9 towering sixes is a proof of his immense batting power. Furthermore, his 2 centuries in this format are a solid proof of his ability to go big anytime he wants to.
At present, he is a middle order batsmen however, if he gets a chance to open with Aaron Finch then he can become a solid contender to break the current Australian captain's record.
Whose Number 4? Move to the next page to find out!