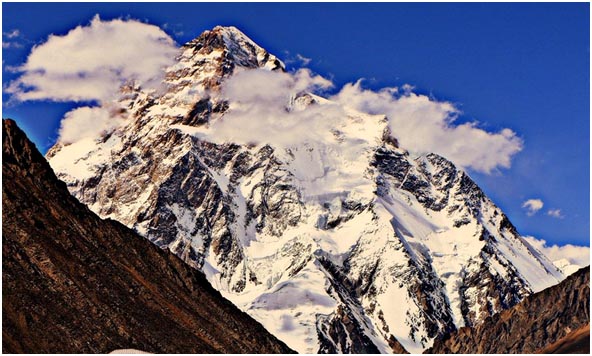 Chogori is a chronicle of Saad Munawar's epic journey towards K2 base camp and Gondogoro LA during 2017. It recounts the authors trekking experience on one of the longest glaciers in the world, known as Baltoro glacier, within 7 extremely strenuous days.
Upon reaching comes the first glimpse of the K2, covered in the beautiful coating of untouched snow. This site is eloquently narrated by the author, "The beauty that God has created is infinite, but we as humans do not have the ability or the power to catch a glimpse of all His miracles. Even the whole life seems short for witnessing the allurement created by Him".
From here the book covers the author's experience of climbing towards Gondogoro LA. This is a breath taking account as it was done in extreme darkness and the top point was reached at twilight.
Chogori is the only book/travelogue in Urdu language that covers this complete journey. Even the famous 'K2 Kahani', written by Mustansar Hussain Tarar, does not cover the crossing of Gondogoro pass, which is considered as the most difficult and dangerous mountain pass in Pakistan and probably the world. It stands at an altitude of 5700 meters, higher than any mountain in Europe. Not only does this travelogue describes the beauty of the northern side of Pakistan, but it also contains correct data about the locations, distances, altitudes and weather conditions of Gilgit Baltistan, Baltoro Glacier, Vigne Glacier, etc.
Once an individual starts to read Chogori, it instantly feels like the reader is travelling with the author. From waking up in the morning under clear blue skies of Askole village and drifting through the wild till the base of K2.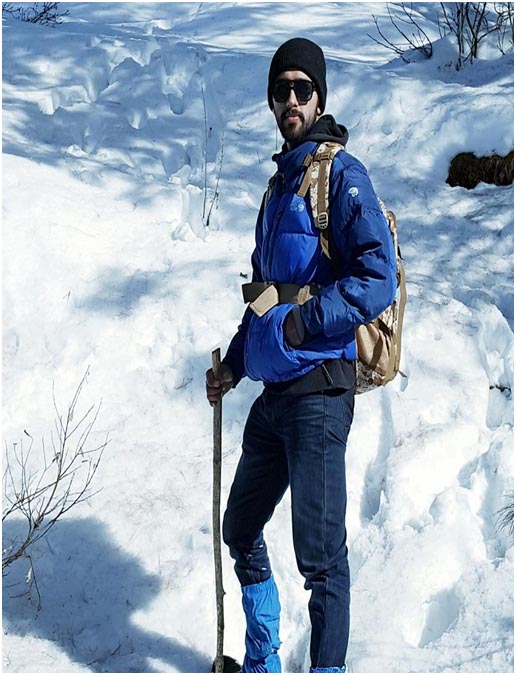 In an exclusive interview to Allsportspk, Saad Munawar talks about his passion for trekking and says ". There are many places where you have to travel on foot, and despite gadgets to assist us in transport there is no other means of conveyance. Also, we rely heavily on the technology and gadgets to aid us even in our daily life. Trekking brings you closer to your Creator with every step you take and that's the beauty of it".
Chogori is the real – local name of K2 which is the 2nd highest in the world with an elevation of 8611 meters. It is located between the Pakistan-China border in the area called Baltistan. Interestingly, not many people know the real name and also why it is called Chogori.
Nonetheless, the book Chogori has all the details about the insanely beautiful region, which includes some of the highest mountains in the whole world, including K2. Out of the peaks that exceed 14,800 meters across the world, Pakistan has been blessed with 5 of them.
Saad Munawar's Chogori deserves an ovation for taking the people on a tour of the beautiful world of glaciers, mountains, green valleys and ferocious rivers – the gift of Divine Power.
For updates regularly visit: Allsportspk