Allsportspk as part of its 'Recognition Series' highlights the top player of various sports, especially the ones which do not receive much media coverage, thereby, recognition.
This time the game selected is Scrabble which demands a high-level of English vocabulary skills of much deeper level. And for a player to excel to a masterly level it requires a eidetic memory and proficient strategies of play.
There are many players who have excelled, however, Allsportspk team focusing on the Scrabblers presently playing in the Global Scrabble circuit, has selected six of the outstanding ones.
Nigel Richards
Born 1967
Nationality : New Zealander
Occupation: Professional Scrabbler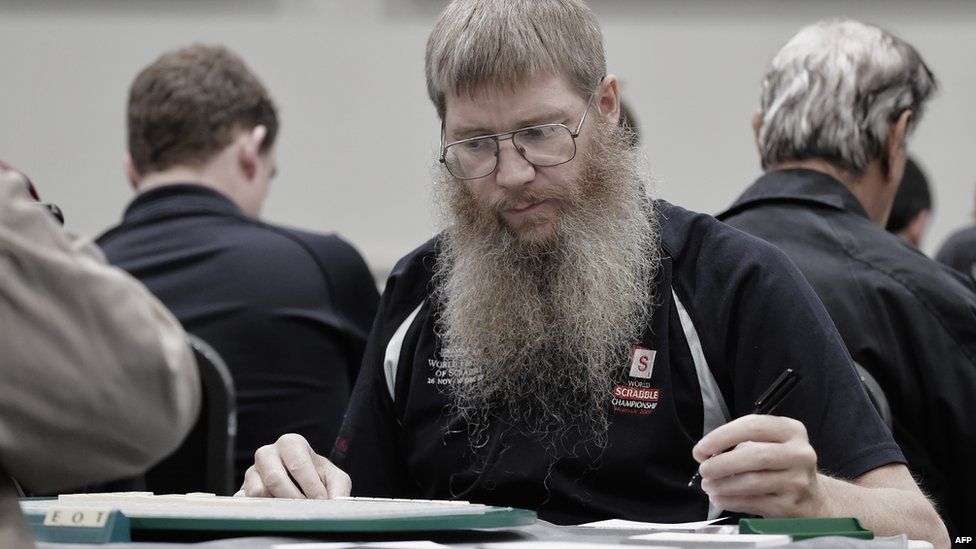 The most comprehensive introduction for Nigel Richards has to be that: he is to Scrabble what Lionel Messi is to Football or Michael Jordan is to Basketball. Nigel Richards was introduced to the game Scrabble at an age of 28; nevertheless, he proved to the world that it is never too late to begin something new.
Nigel Richards is renowned widely as the only person to have won the World Scrabble Champion title more than once. In addition, he also won the World French Scrabble Championship without being able to understand a word of French. Nigel Richards has a photographic memory and thereby, has won 75% of his tournament games.
Accomplishments
2007 World Scrabble Champion
2008 USA National Scrabble Champion
2010 U.S. National Champion
2011 World Scrabble Champion
U.S. National Champion
2012 U.S. National Champion
2013 World Scrabble Champion
U.S. National Champion
2015 French World Scrabble Champion
2017 Winner of the WGPO Word Cup
2018 World Scrabble Champion
French World Scrabble Champion
2019 World Scrabble Champion
Winner of WESPAC
David Eldar
Born 1990
Nationality: Australian
Occupation: Professional Poker Player

David Eldar started playing Scrabble when he was just 5 years old and is the youngest player to reach Australia's top ten. In addition, he also became the youngest player ever to win a State Championship. In his youth, David became addicted to Scrabble and was always keen to gain more experience and improve his game. Inevitably, his skills progressed and soon he was qualified to play at Masters Level.
Although he did face some defeats, but always came back stronger. After a passionate journey starting from 2003 – his first achievement – David Eldar eventually proved himself by clinching the title of the "World Scrabble Champion" in 2017.
Accomplishments
2003 Victorian State Champion
2005 Runner-up Australian Masters
2006 World Youth Scrabble Champion
Runner-up Australian Masters
2007 Australian National Champion
Runner-up Australian Masters
2008 Causeway Challenge Champion
2010 Runner-up of King's Cup Thailand
2016 North-American Scrabble Championship Winner
2017 World Scrabble Champion
Allsportspk Spotlight: Scrabble Wiz Kid Imaad Ali Honoured
Brett Smitheram
Born 1979
Nationality: British
Occupation: Scrabble Spokesperson and Businessman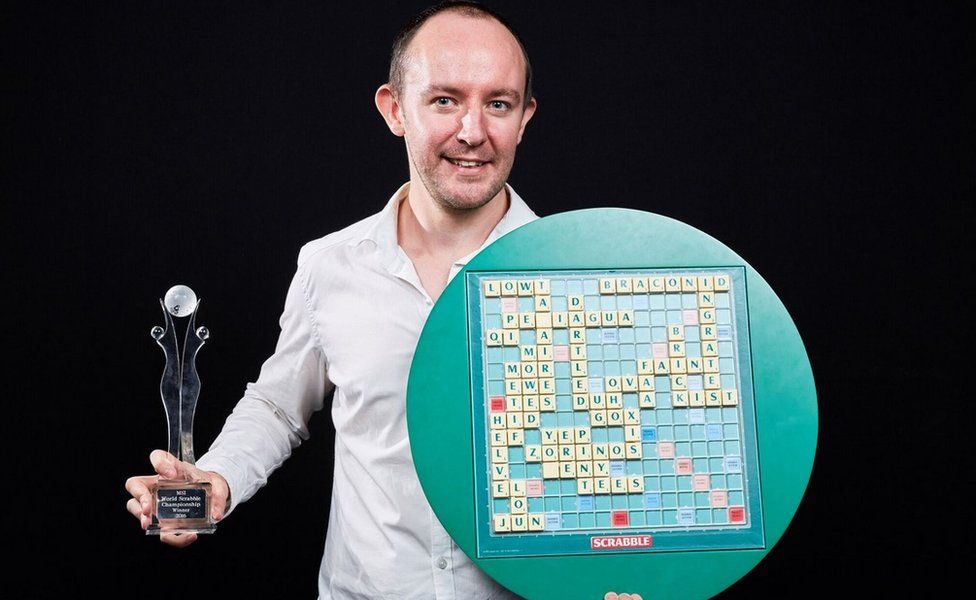 Brett Smitheram is one the most successful Scrabble players of all time. He is widely renowned as the "Scrabble Grand Master" in the world of Scrabble. Having played competitive Scrabble since 1996, he has maintained his title since 2 decades by annually winning local and international tournaments.
After achieving the World Champion Title in 2017, he continued to compete and was consistently ranked among the world's top 5 Scrabble players. Aside from playing Scrabble, Brett also contributed to the media as a spokesperson on Scrabble topics.
Accomplishments
2000 UK National Scrabble Champion
2003 British Matchplay Scrabble Champion
2004 British Matchplay Scrabble Champion
2005 Winner of ABSP Masters
2006 British Matchplay Scrabble Champion
2010 British Matchplay Scrabble Champion
2011 Northern Ireland Champion
2016 World Scrabble Champion
2017 Northern Ireland Champion
2018 Northern Ireland Champion
2022 UK National Champion
Pakorn Nemitrmansuk
Born 1975
Nationality: Thai
Occupation: Architect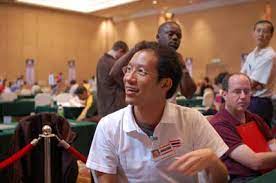 Pakorn Nemitrmansuk being one of the top Scrabble players in Thailand, has competed in the World Scrabble Championships six times and ultimately he was crowned the World Champion in 2009. Besides he is also a four-time winner of the Brand's Crossword Game King's Cup which is an international tournament held annually in Thailand.
Accomplishments
1991 Runner-up of King's Cup
1992 Winner of King's Cup
1994 Runner-up of King's Cup
2003 Runner-up of WSC
Winner of King's Cup
2005 Runner-up of WSC
Winner of King's Cup
2009 World Scrabble Champion
Winner of King's Cup
2010 Winner of King's Cup
2011 Second Runner-up of WSC
Moiz Ullah Baig
Born 1997
Nationality: Pakistan
Occupation: Student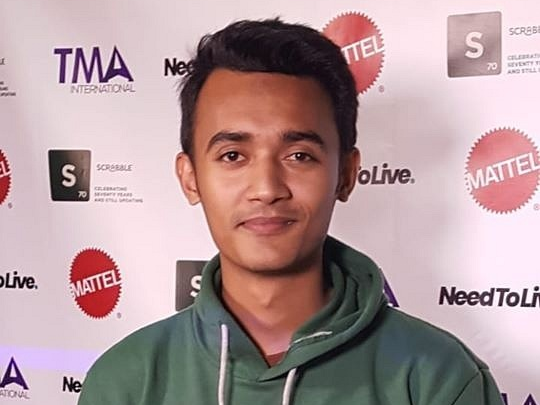 Moiz Ullah Baig is an eminent Scrabble player who has won both WESPA Youth Cup and World Junior Scrabble Championship. Regarded as the 'Giant of Scrabble' and was also appointed as the coach of the Pakistan Scrabble Team in 2016.
Currently studying in Germany, recently won the 2022 Continental Scrabble Championship in Germany.
Accomplishments
2013 World Youth Scrabble Champion
2014 Second Runner-up of Mind Sports Youth Cup
2015 Runner-up at Pakistan National C'ship
2016 Runner-up at Pakistan National C'ship
2017 Runner-up at World Junior Scrabble C'ship
Runner-up of Princess Youth Cup
2018 World Junior Scrabble Champion
Pakistan National Scrabble Champion
2022 Winner of the Berlin Continental Scrabble C'ship
Wellington Jighere
Born 1992
Nationality: Nigerian
Occupation: Businessman and Professional Scrabble player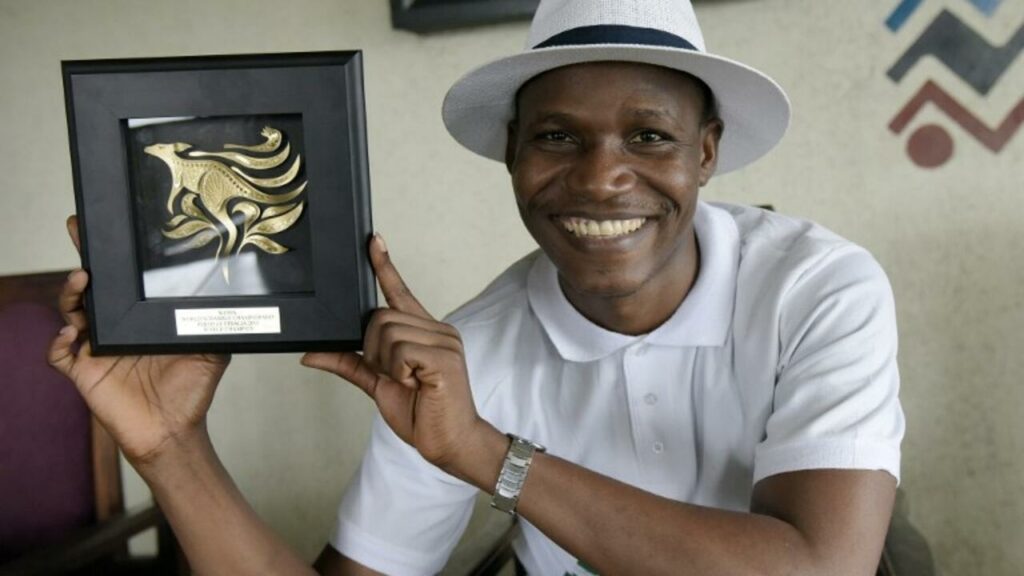 Wellington Jighere is a professional Scrabble player and the first African to claim the World Champion title by winning the WESPA Championship in 2015. He has contributed to the Scrabble field by designing the successfully popular board known as the WELLYboard.
Accomplishments
2007 Second runner-up in WESPAC
2008 African Scrabble Champion
2010 African Scrabble Champion
2015 World Scrabble Champion