Cricket Records: Players Who Played In 15 Teams +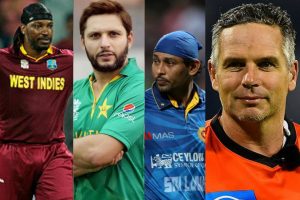 There have been a ton of players who have played cricket for quite a while, and represented either a state, club or a nation. But, there have only been a few cricketers, who have represented more than 15 teams in their career so far.
What is astonishing is the extraordinary record of these players and having the unique skill of considerable measure of aptitude and assurance, which is required to adapt in various types of cultures.
Moreover, these cricketers know how to beat several obstacles, which allows them to play for distinctive teams, and it unquestionably says a great deal, in regards to their perseverance and love for the game of cricket.
Allsportspk presents a list of 5 such cricketers.
#5 Tillakaratne Dilshan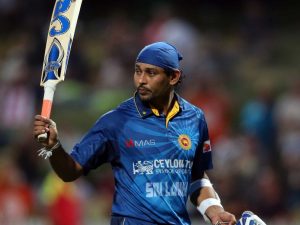 Tillakaratne Dilshan, the pioneer of the 'dilscoop' (also known as 'ramp shot' in cricketing terms) is known for his inventive striking and for being the first Sri Lankan batsman to score a total of 1500 runs in T20 internationals.
His most punctual relationship with cricket started while playing for the Kalutara Town Club in 1996-98 and Singha Sports Club in 1997-98, which then proceeded further, when he joined Sebastianites C&AC for a two-year span of 1998-2000.
Among several other cricket records, Dilshan is also the first player to hit 200 fours in T20 Internationals, however, these insights are justifiable, on the reflection that he has played for more than 15 teams in his entire career. These teams include:
Basnahira, Basnahira Cricket Dundee
Basnahira South
Bloomfield Cricket and Athletic Club
Chittagong Vikings
Delhi Daredevils
Derbyshire
Dhaka Gladiators
Guyana Amazon Warriors
Hambantota Troopers
Northern Districts
Royal Challengers Bangalore
Ruhuna Reds
Sri Lanka
Surrey
Sydney Thunder
Tamil Union Cricket and Athletic Club
Due to his intensive experience for playing with so many teams, the former Sri Lankan opening batsmen also holds the record for having the most number of ODI runs by any batsman at the age of 35.
Test Cricket: 11 High Performers Of Current Era
Another record of the Sri Lankan's is his individual score of 161 not out, which is still the highest score by a Sri Lankan in a World Cup.
For #4 go to the next page!