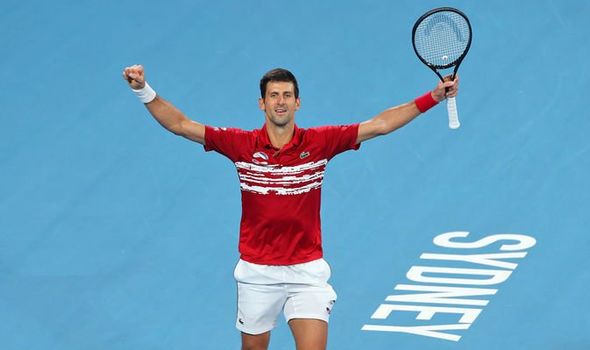 Novak Djokovic pulled off a remarkable performance on the final day of ATP Cup 2020 to lead Serbia to the title victory of the inaugural championship.
The World No. 2 won his singles, as well as team doubles, matches against Rafael Nadal-led Spain in a spectacular battle of Tennis legends along with their teams.
Djokovic and teammate Viktor Troicki emerged victor in the tiebreaker doubles against Spain's Pablo Carreno Busta and Feliciano 6-3 and 6-4 in Sydney to determine nthe final champion of the tournament.
Spain's Rafael Nadal made the controversial decision to sit out the final doubles contest citing his burned-out form visible in his earlier clash with Djokovic.
The 32-year-old Serbian was definitely the key to success for his side as he forced the doubles decider after beating the World No.1 Rafael Nadal the 6-2, 7-6(4) in their singles clash.
The victory meant a new milestone for Djokovic extending his winning streak to 19 sets since 2013's US Open Final and marked his seventh consecutive victory against Nadal.
Spain had gained an early lead on the final day of ATP Cup after Roberto Bautista Agut defeated Serbia's Dusan Lajovic 7-5, 6-1 during their singles match.
Read Allsportspk's Weekly Sports News Roundup
For regular updates keep visiting: Allsportspk