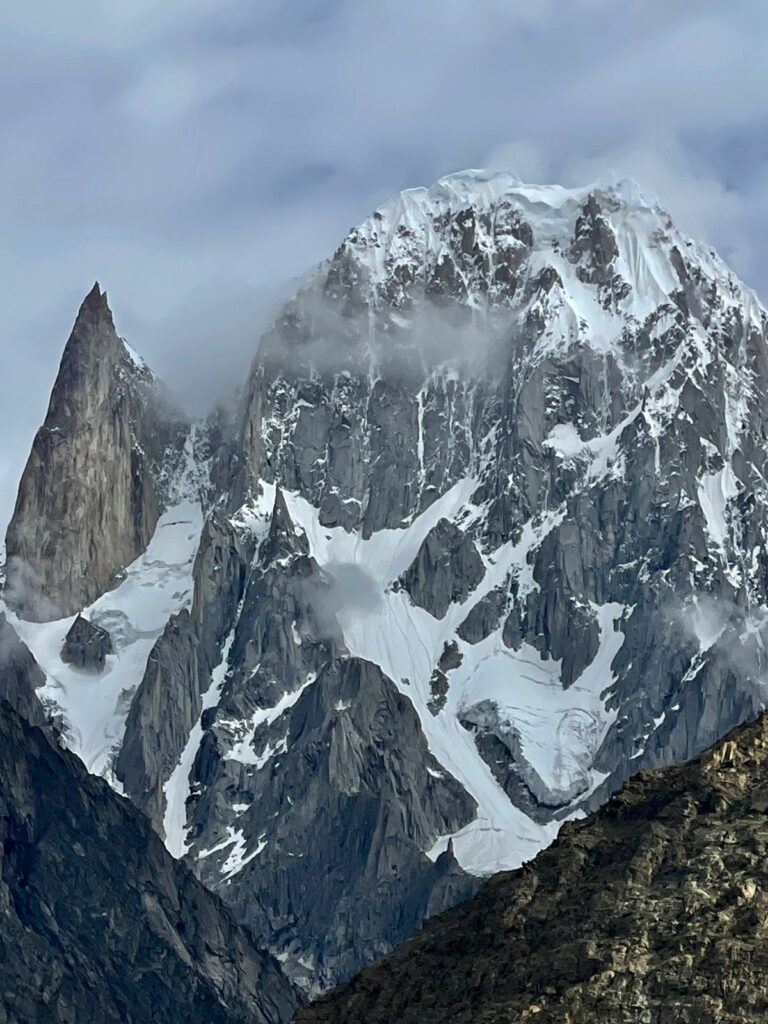 Exploring and being close to the Divine gifts of natural beauty is part of Malik Asad Majeed personality, an avid adventure traveler, trekker and amateur photographer.
A regular contributor to Allsportspk, this time Asads' camera on 16-07-2022, captured the spectacular beauty of the majestic 'Bulimotin.'
Known by multiple names – The Bublimotin, Bubli Motin, Bublimating or Ladyfinger Peak. It is a distinguished rock spire in the Batura Muztagh, the extreme western subrange of the Karakoram mountain range and above to the southeast of Hunza Valley.
The peak name 'Bubli mo Ting' literally means 'Bubli's peak.' According to a folk story, Kisar a prince from Baltistan, came to Hunza and married a princess called Bubli.