During the Bundesliga week 23, Bayern almost lost their top spot to RB Leipzig after a close win against Paderborn. While RB Leipzig thrashed FC Schalke 5-0 to continue showing that there is a team in the making. The main highlights of Week 23 were:
Bayern Munich played a nail-biting game against Paderborn, where a late Lewandowski special made sure that the Reds stay on the top spot. The teams were level on 2-2 and Bayern seemed to have almost lost two crucial points, a late but great strike by Lewandowski gave Bayern a 3-2 lead over Paderborn. Bayern therefore retain the first place.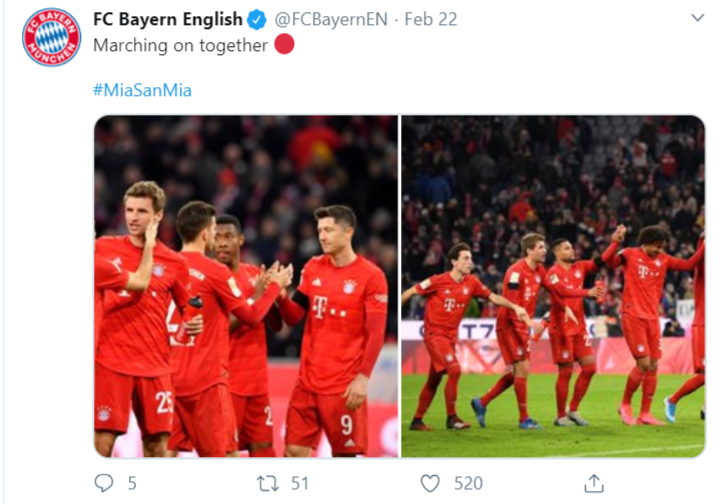 RB Leipzig beat FC Schalke all ends up winning the game by a whopping score line of 5-0. The most interesting thing about this contest was that none of the Leipzig's goal scorers scored more than a goal. They, however, stay on the second spot yet again.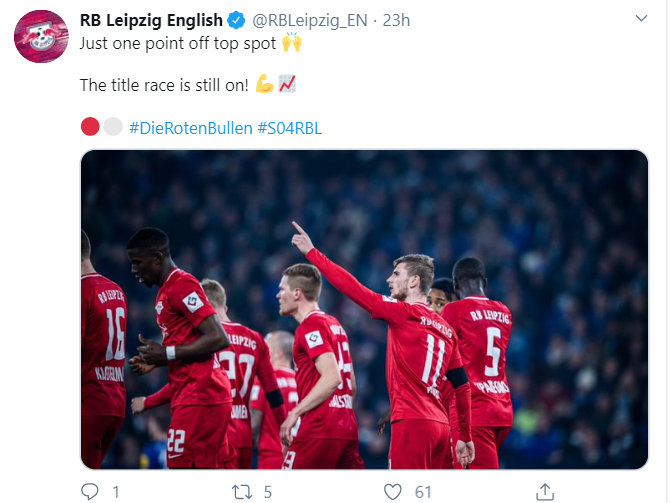 FC Koln also pulverized Hertha Berlin 5-0 in its endeavor to find a way back into the tournament. While, Wolfsburg too walloped FC Mainz 4-0, showing their class in this game as well and winning their second game consecutively too.
Fortuna, Bayer Leverkusen and Borussia Dortmund all won their games with a score line of 2-0 over FC Freiburg, Augsburg and Werder.
Monchengladbach vs Hoffenheim was a very tight game where after playing an evenly poised game against each other, both the teams could manage a goal apiece and the match drew at a score line of 1-1.
WEEK 23- Points Table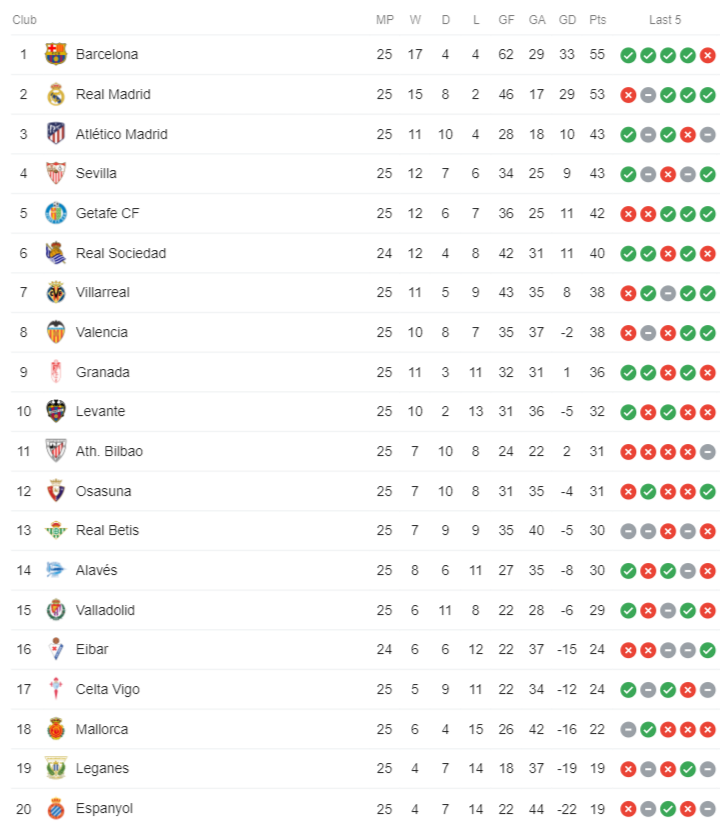 Points Table Overview
Bayern retain their top spot after winning an important contest against Paderborn, courtesy of a Lewandowski special. They are just a point clear of the second placed team though.
RB Leipzig yet again remain at the second place despite a great win over FC Schalke. Their goal difference compared to Bayern's is now -3 while they are even three points clear of the third placed team as well.
Borussia Dortmund continue their comeback run in this contest and are continually at the third spot, continuing to find their way amongst the top two. Their goal difference of +33 overall is significant for them to help them bounce back further in this tournament.
Monchengladbach are fourth, however, they have played one game less. Their one less game would prove to be significant in the later stage of the tournament as they are just two points short of the third placed, Borussia Dortmund.
FC Wolfsburg has taken a long stride to the seventh place, overtaking both Hoffenheim and SC Freiburg. Although Wolfsburg still has a long way to go in this tournament, their comeback run must have rung bells for the other teams and is surely a wakeup call for all of them as well.
FC Schalke stays at the sixth spot despite being thrashed at the hands of RB Leipzig.
FC Koln has too started finding a way back into this tournament as they are now thirteenth from fourteenth, this climbing a spot.
Fortuna, Werder and Paderborn are on the verge of relegation.
Keep following Allsportspk for Football and other Sports Updates