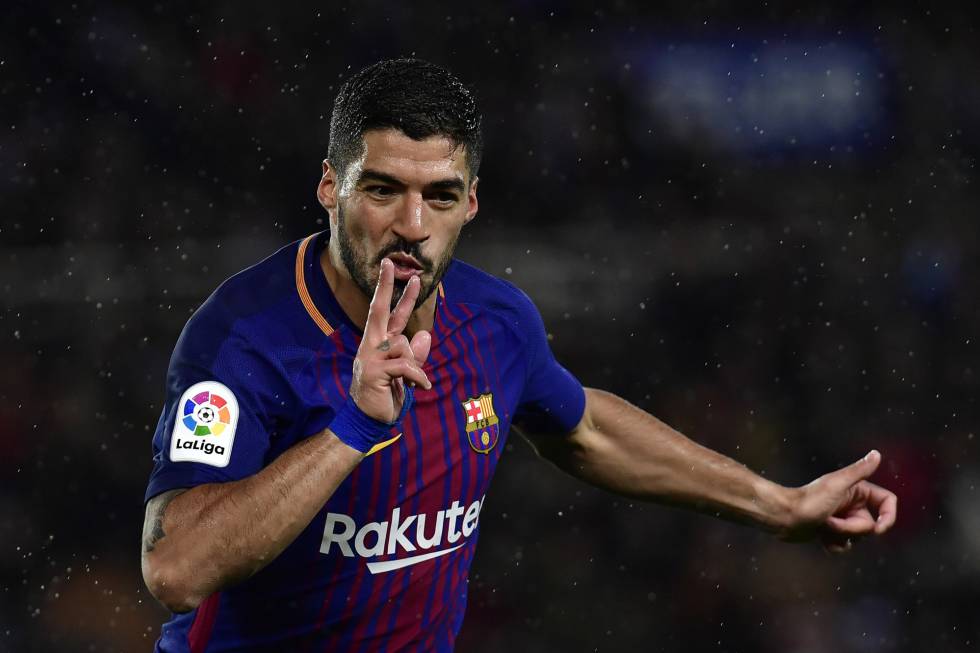 Is Barcelona finally letting their prized attacker go? Or will he be retained by Camp Nou in the upcoming summer transfers? Nothing can be said for sure but rumours around Suarez are spreading in number as I write this article.
Luis Suarez, the current Barcelona sensation. Who is he?
Suarez, is a Uruguayan professional footballer who currently represents Uruguay as his international team and Barcelona as his club.
With a salary of about £15.08 million pounds in 2018, Suarez is one of the most well-paid footballers in this sport.
A Little bit Suarez's History with the club
Suarez, has been well, clinical for Barcelona for as long as one can remember. Since, his debut for the Spanish club the forward has managed to score 151 goals from a total of 195 appearances since 2014.
These numbers are impressive, if not as sensational as his co-striker Lionel Messi who is the all-time leading scorer for Barcelona.
Moreover, these numbers are not even a slight indicator of the brilliance of this player as he has scored for Barcelona several times in high pressure situations.
A recent example of him, showing his skills would be the El-Clasico which was held on 6th May. In that game it was Suarez who scored the opening goal for his team, although the match ended in a draw.
Why would Barcelona even consider to let him go?
So, after considering this player's contributions why would Barcelona consider his transfer to another club? Well, the most apparent reason that is currently circulating the news is his age factor.
Suarez is 31 years old and Barcelona need a much younger player to take his position that will fill his role with the same responsibility that he is doing right now.
Does Suarez want to leave the club?
Currently, there has been no indication as to whether Suarez is considering to move to another club. But, Barcelona knows that after a year or two his worth as a player will come down due to his age factor.
What are the other potential prospects that Barcelona are considering?
Nothing can be said for sure but as of this moment, the strongest player to replace Luis Suarez seems to be Antoine Griezmann.
Griezmann is 27 years old and is a French footballer who currently plays for Atletico Madrid. Reportedly, Barcelona and Atletico Madrid's bosses have met each other in a meeting, however nothing is final as of yet.
But, the news of a 100 million transfer of Luis Suarez in exchange for Antoine Griezmann is in the air nowadays.