The ruthless killing of George Floyd, an unarmed 46-year-old black American, on 25th May 2020 initiated a massive uproar around the globe, with the center of protest being the United States. The protests were aimed at being peaceful and calm, but many turned into violent ones as well.
Sports celebrities have sentimentally reacted and raised their voices on the murderous act of a white police office.
For Latest Coronavirus Updates Do Visit – Allsportsk C'virus Radar
Along with the sports celebrities and world leaders, sports fans from around the globe have criticized the murderously death and honoured George. The recent instance was in California where surfing fans staged a 'paddle out' to show their reverence and hoped that such a tragic event does not take place in the future. Similar gestures have been announced by various sports bodies including the famous European Football Leagues.
Allsportspk shares views of a few of the famous and legendary sports personalities: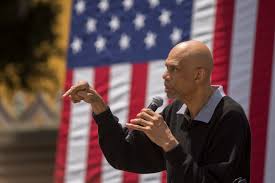 Kareem Abdul-Jabbar, the all-time leading scorer of basketball history, has emphasized that over the past few decades, black people had been pushed to the edge. The six-time champion of the NBA said that the police forces killed peaceful black people at an 'inordinate rate', only because of the complexion that they held.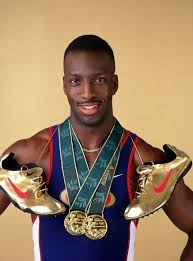 Michael Johnson, the four-time American Olympic gold medalist, shared similar thoughts on the matter and mentioned that he was hopeful that the current protests would lead to a change. The ex-national sprinter said that similar protests and voices had arose in the past, yet not on such a grand level. He said that anyone who understood true fairness, was fed up with the current circumstances, and sincerely advocated for change.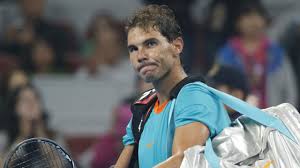 The Spanish tennis legend, Rafael Nadal, also shared his thoughts on this problem saying that all peaceful white people are against any racism, however, he was dismayed how the protests were used as a scapegoat for looting stores and shops.
For Latest Coronavirus Updates Do Visit – Allsportsk C'virus Radar
Some sports celebrities have physically taken part in the protests as well to voice their concerns. Anthony Joshua, the current heavyweight boxing champion, took part in the protests held in the United Kingdom. He remarked that racism is a virus and it was a compulsion to act as a vaccine to end it. He shared about it through his Instagram account too.
The winger of the England national football team and for Manchester City, Raheem Sterling, corroborated the protests as well stressing that racism is a disease which is being fought by the protesters.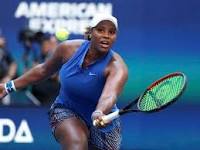 Furthermore, Taylor Townsend, a famous American tennis player, has said that she is often mistaken for other black tennis players like Serena Williams. She said that anyone who sees a black woman playing tennis, self-assumes that she is some famous black tennis player and not who that person actually is, which greatly disappoints her. She, however, remarked that she was hopeful that the ongoing protests would lead to some change this time.
Allsportspk Sports Revival-LIVE Tracker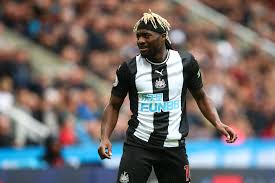 Allan Saint-Maximin, the French winger for Newcastle United of the Premier League, was also deeply moved by the murder of George Floyd. He said that this case touched everyone and that this does not have to be repeated again.
From the world of rugby, many players and coaches including Gregg Popovich, have strongly condemned the killing. Gregg said that it is misunderstood that any black man is a promoter of violence. He added that the policeman who killed him was also under this misconception and that this stereotype has to end.
The ex-basketball legend and current businessman, Michael Jordan said that he was utterly pained and sorrowful on what a black person like him underwent. Adding that he was plainly angry at what had happened, he pledged to donate $100 million to fight social injustice around the globe.