Pakistan and Malaysia announced teams for the online scrabble event to be held under the Pakistan's Virtual Scrabble Bilateral Series on Sunday – 28th June.
For Latest Coronavirus Updates Do Visit – Allsportsk C'virus Radar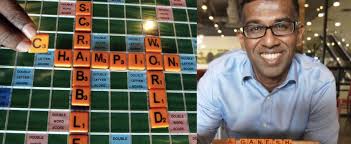 The present No. 1 ranked player in the scrabble world is Ganesh Asirvitham from Malaysia, who to the luck of Pakistan side would not be participating due to personal commitments.
Both of the teams announced include the best minds of each nation for the categories selected. The Pakistan team, includes most the players who played in the winning games against scrabble power houses – Nigeria and Thailand. An added advantage to the Pakistan side is the return of veteran Javed Shamim who could not play in last two showdowns.
According to the Bilateral Series rules:
Each nation will have two teams (A & B) playing.
Both teams together of each country will have in total 16 players. Each team A & B consists of 8 players.
Team B players are under 18 years of age.
4th Virtual Scrabble Bilateral Series: Pakistan Beats The Scrabble Power House -Thailand