In the Open Category Adnan Khan won singles title of ITC Tennis League, while Abdul Wasay won two tiles of U-12 and U-14 categories.
From different clubs, 30 players had participated in the league and around 50 matches were played on round robin format.
The league competitions sponsored by Ms Khadeja Laghari are to encourage tennis at the grass root level.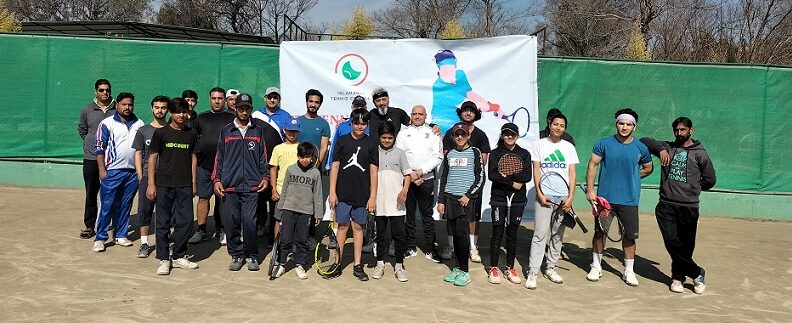 Open Category (Men / Women Mix)
Adnan Khan Bt Muhammad Afaan 6-4; and achieved first position while Muhammad Aafaan Bt Sameer Kiyani 6-3; and holds second position and Sameer Kiyani Bt Sameer Inayat 6-1 and placed as third.
Under 14 Category
Abdul Wasay Bt Orhan Sohaild 6-4 and placed as winner while Orhan Sohail Bt Murukh Sajjid 6- 4; and took the second position, Marukh Sajjid Bt Lala Rukh Sajjid 6-3; for the third Positon.
Under 12 Category
Abdul Wasay Bt Orhan Sohail 6-4 for first position, Orhan Bt Lalarukh 6-2 and took second position while Lalarukh Bt Marukh 6-4 and achieved third position.