After days of debate it has been confirmed that Lionel Messi will continue with Barcelona, primarily to avoid a legal battle.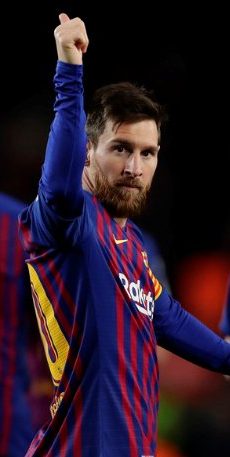 Messi confirmed that due to the € 700 million release clause and as he would not want to take the club to the court, thereby he would not leave. While giving an interview to Goal.com Messi stated that despite his effort to leave the club after a 2019-20 season without any trophy, he would stay in Barcelona. While continuing he would be working with the recently appointed new coach Ronald Koeman.
Messi added that, his attitude will not be different no matter how much he wanted to leave. As he wanted to win so will do his best. Explained that he always wanted the best for the club.
According to Messi the confusion started as he was sure that there was no problem and he was free to leave. This was because the club president had always said that when the end of the season is near, he could decide if he wanted to continue or not.
And now they are stressing on the point that if Messi would have notified the club before 10th June he could have exited without € 700 million payment. According to Messi, this is the period when the club was competing for La Liga, coupled with the awful coronavirus due to which the whole season had been altered. Due to this and as the president had told Messi in the final meeting that the only option to exit is to pay the € 700 million as per contract clause. Which according to Messi was impossible, therefore, he decided to stay put.