The Tuscan Grand Prix and Russian Grand Prix have been included in the revised 2020 calendar, this was announced by Formula 1.
The 2020 FI Grand Prix season, which like other global sports was postponed due to the corona attack, restarted started on 5th July by holding of Austrian GP. Held without spectators the Austrian race was won by Mercedes team.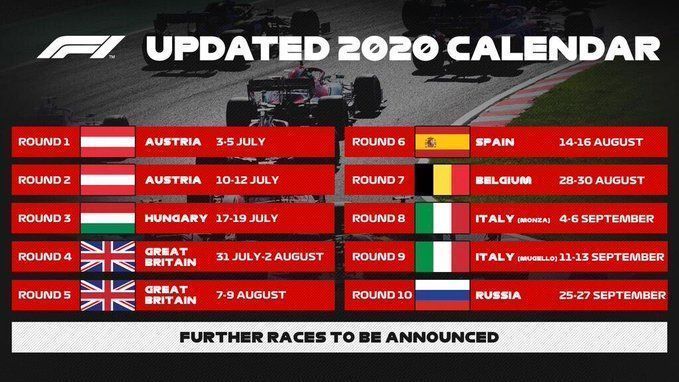 According to organizers, the circuit's first F1 event – Mugello which is owned by Ferrari, will be held during 11th to 13th September. This would be a week after the Italian Grand Prix at Monza, which would also be celebrating 1000th race of Scuderia in the world championship.
The announcement added that the addition of Mugello GP and Sochi GP takes the total confirmed races to 10 during in 2020.