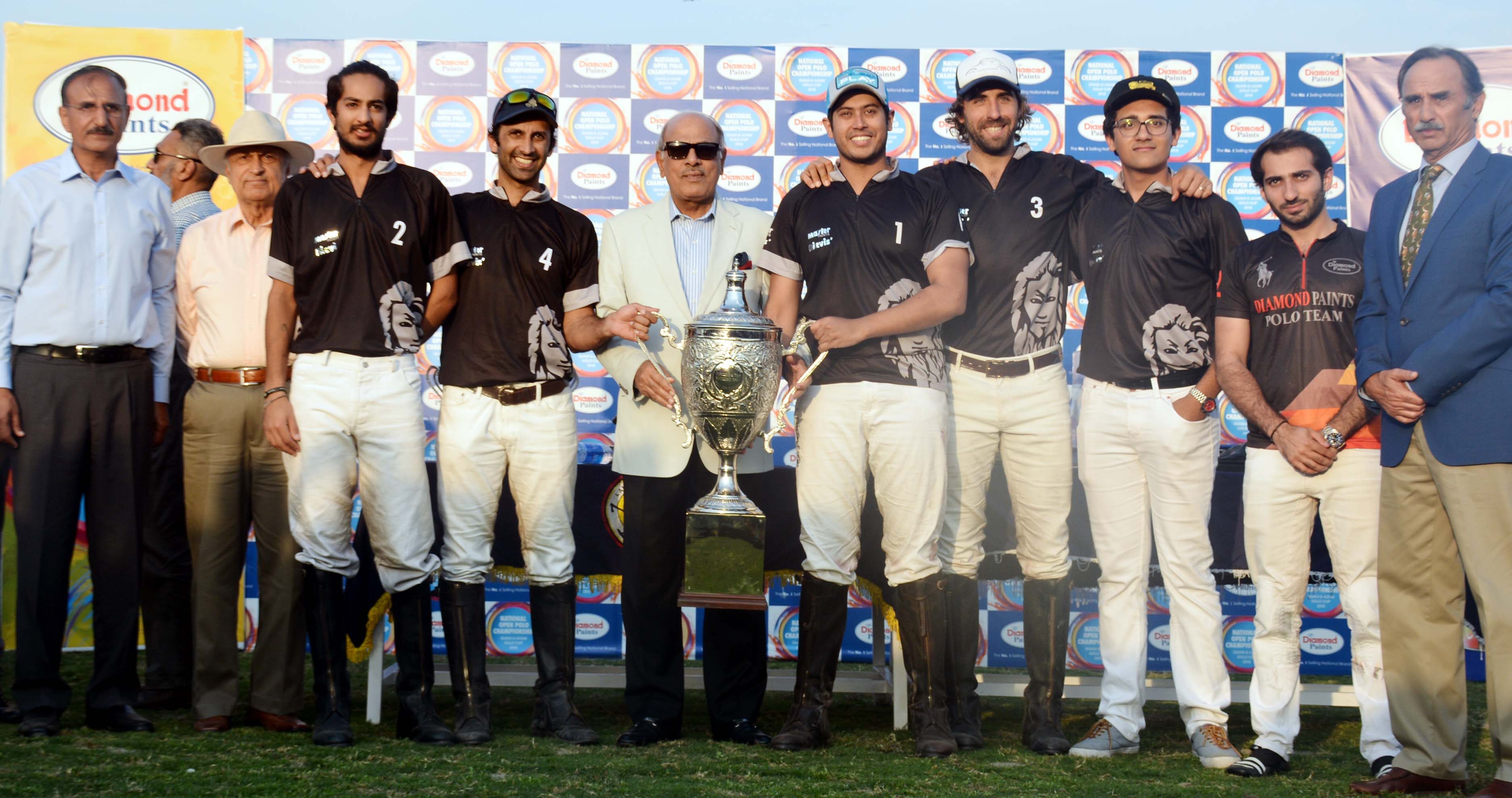 LPC LAHORE: High-flying Juan Cruz Losada led Master Paints/Rizvi's to a title victory as they defeated Barry's 9-8 in the final of the Diamond Paints National Open Polo Championship for Quaid-e-Azam Gold Cup 2018 played at the jam-packed Lahore Polo Club (LPC) ground.
Final
Although Argentinean Losada was the main contributor in Master Paints/Rizvi's title triumph yet it was spirited Hamza Mawaz Khan, who made way for Losada to struck maximum goals for their team as he not only restricted Barry's key player Juan Mariz Ruiz Tito from scoring crucial goals but also slammed in significant one goal to earn man of the match award. Farooq Amin Sufi also contributed one goal.
https://youtu.be/xN_gnonn7uE
Barry's 8-goaler Juan Maria Ruiz Tito also played tremendous polo and pumped in six goals but his efforts were futile in the end. His teammates Bilal Haye and Ramiro Zavaleta converted one goal each.
Barry's had a perfect start as they banged in a brace – one each by Tito and Bilal Haye – to get 2-0 lead. The second chukker saw Master Paints/Rizvi's bouncing back by thwarting two goals while hit one again take 3-2 lead. Barry's continued their dominance in the third chukker as well, as they pumped in two more against Master Paints/Rizvi's one to maintain their lead of 5-3.
Allsportspk Images – National Open Polo C'ship for Quaid-e-Azam Gold Cup 2018 Final 
It were Master Paints/Rizvi's, who stamped their authority in the high-voltage fourth chukker, in which six goals were scored – five by the winning side and one by the losers. It was Losada who showed why he is considered one of the most decorated and dedicated polo players of the world, as he fired fabulous four goals and Sufi Farooq one to give 8-6 lead.
Barry's bounced back well in the fifth and last chukker to level the score 8-8 to make the final nail-biting. Only last minute was left to final whistle and it was anyone's match but Losada once again tried his best to convert the score and fortunately, they got 60-yard penalty. It was Losada who had to convert it in just a few second time, as if he had to fail to put the ball into the goal, the match had to enter in the sudden death chukker, but as per expectations, Losada successful netted the match-winning goal and guided his team to a well-deserving thrilling victory.
Soon after Master Paints/Rizvi's win, the spectators entered the ground and lifted Losada on their shoulders and celebrated the splendid title triumph in a great style.
International umpires Howard George Smith and Jason Dixon officiated the match as field umpires while Diego Araya was match referee.
Subsidiary Final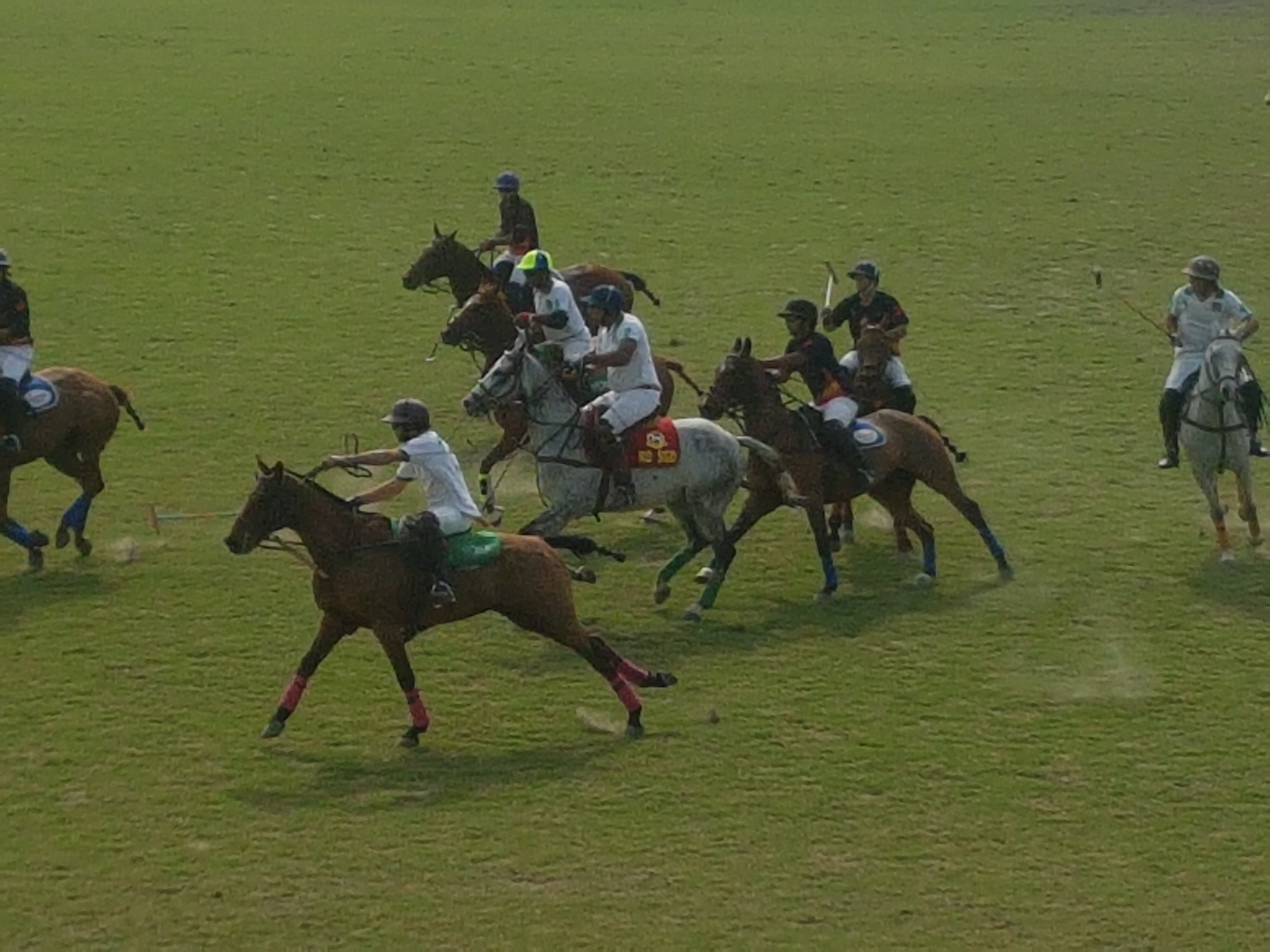 Diamond Paints defeated Army by 9-6 to win the subsidiary final. Form the winning side, Macos Araya slammed in four goals while Mir Huzaifa hammered a hat-trick and Mumtaz Abbas Niazi struck one. One goal of Diamond Paints was own goal by Army's Brig Zulfiqar. From the losing side, Diego Araya scored three goals while Brig Zulfiqar Ali struck two and Juan Cruz Arya one.
The Governor of Punjab Rafiq Rajwana graced the final as chief guest and distributed prizes among the winners. Lahore Polo Club President Irfan Ali Hyder, executive committee members, secretary Col (R) Shoaib Aftab were also present on the occasion.