Pakistan Cycling Federation National cycling academy, Lahore organised a one day 'Balancing Bike Race' at Nishtar Park Complex.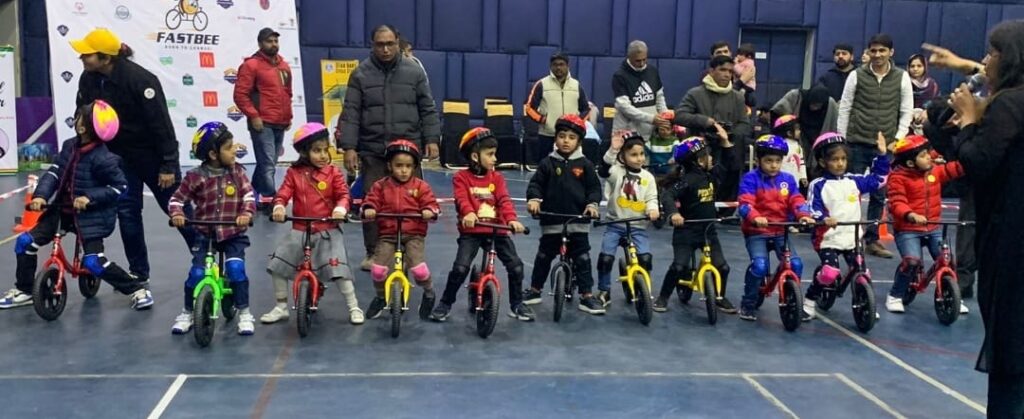 Held for young cyclists of Lahore and surrounding areas, run bike or no pedal bike or dandy horse is basically to train children to ride a bicycle in a balanced manner. This is done with the bikes without – foot pedals, drivetrain, chain, gears, gear shifters, derailleurs, and freewheel.
Organised under the FastBee motive, more then 40 kids took part in this trend setter event. There were 3 type of events – Crawling race, Balance bike for 2 to 3 years and Balance bike for 3 to 5 years kids.
The concept provides healthy competition to kids under 5 years. Maham Tariq UCI level of coach being the founder of this idea, said that "it was my dream to organize such type of event and that she will repeat this event in Lahore and other cities as well."