The Netracon Challenge Cup Golf 2022, trophy was lifted by the 20 member Lahore Team comprising of ten leading professional golf players and ten leading amateur golfers. They achieved victory over the skillful and apt Rawalpindi /Islamabad Team through consistency, remarkable application of golfing skills and an adroit plan formulated by the Lahore Team Captain, Shahid Javed Khan.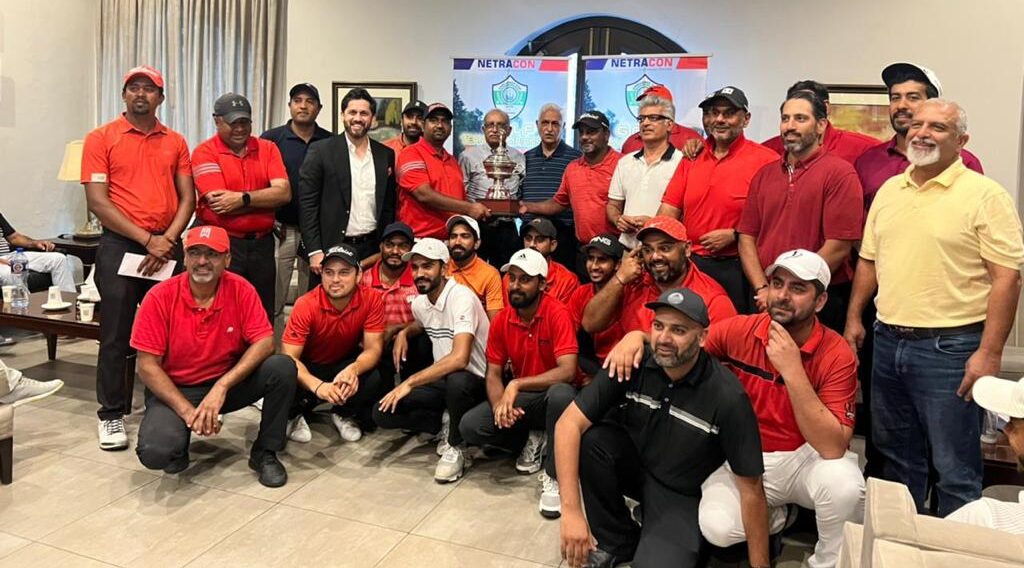 Spanned over 18 holes and while the champions of Rawalpindi /Islamabad played with a sense of purpose, commitment and singlemindedness, they found the golfers from Lahore in exceptional form and their resoluteness soaring and elevated, resulting in an impressive victory margin for the Lahore Team.
In the individual matches Lahore Team accumulated a total of 15 winning points as against five points gathered by Rawalpindi /Islamabad Team and in the four ball matches Lahore Team collected seven points as against three by the opposing team. Overall Lahore Team emerged as the vanquisher with a splendid tally of 22 points while Rawalpindi /Islamabad could just manage eight points.
Radiance of this memorable clash was owed to the presence of big names like Shabbir Iqbal, Hamza Amin Minhaj Maqsood and Taimur Hassan for Rawalpindi /Islamabad and Ahmed Baig, M. Alam, M.Shahzad, Shahid Javed, Salman Jehangir and Hussain Hamid for Lahore. However team members from each side were twenty and victory was only possible if majority played to ability and capacity. And for Lahore those who displayed commanding form were golf professionals M. Afzal, Shahid Javed, Aasher Hanif, M. Shahzad, Aadil Jehangir and M. Alam.
Out of the amateur team members Hussain Hamid played formidably as did Qasim Ali Khan, Salman Jehangir, M. Arsalan, Danish Javed, Mohsen Zafar, Nouman Ilyas, Ahsan Khawaja and Ahmed Jabran.
For the Rawalpindi /Islamabad Team captained by Amir Farooq, Shabbir Iqbal was dominant in his own match of skills and also self assured was Hamza Amin, Bilal Shah and Minhaj Maqsood. The amateur who looked classy was Ralfey Raja.
At the conclusion of the Netracon Challenge Golf Cup, Asghar Shirazi, MD of Netracon Technologies awarded prizes to winning team individually and the winning trophy that was distinguished.