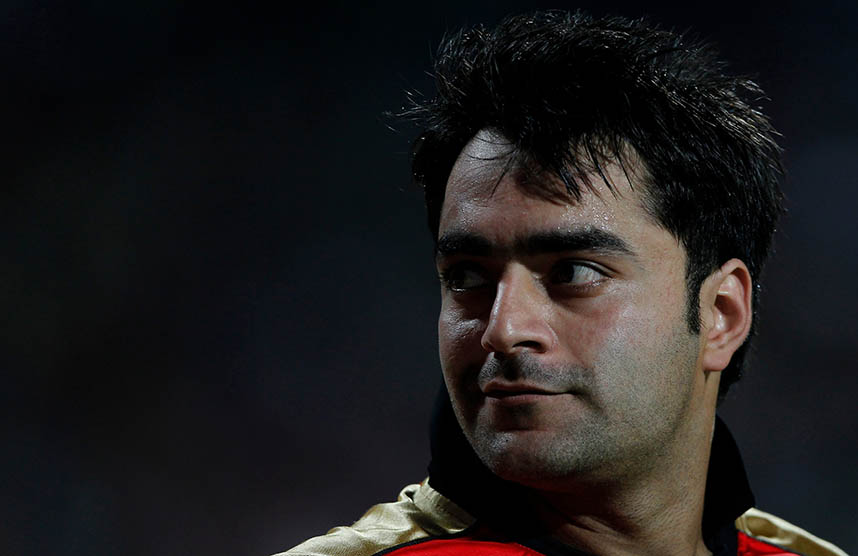 On of the most amazing moments experienced in a sport is when a 'star' is seen playing for the first time. Cricketing legends like Hanif Mohammad, Sachin Tendulkar and Donald Bradman had an instant impact and left the audience clamoring for more. So, in present times when the world saw Rashid Khan burst on to the scene for Afghanistan, it felt like one of those moments. Immediately, the whole world could sense that this youthful teenager was something special.
Cricket Rankings Worldwide – 19th December 2017 
The Nangarhar-born leg spinner is terrifyingly talented at the age of only nineteen. He relies on speed and consistent stump to stump bowling rather than deception with variations. He has perfected his googly and, in fact, bowls them more than leg breaks. The delivery can bamboozle even the most skilled batsman and deliver vital breakthroughs for Khan's team. It is bowled at quick pace, not allowing the batsman any time to shimmy out and get to the pitch of the ball. Rashid's bowling technique and patterns are very similar to another cricketer who took the world by storm when he first started playing. That cricketer is none other than the mercurial Shahid Afridi. It is unsurprising, then, to hear that Afridi was the man the young Afghani used to idolize when growing up. Aside from bowling like him, Rashid sometimes also borrows the former Pakistani captain's trademark celebration after picking up a wicket. It is no surprise that he has quickly become a crowd favorite.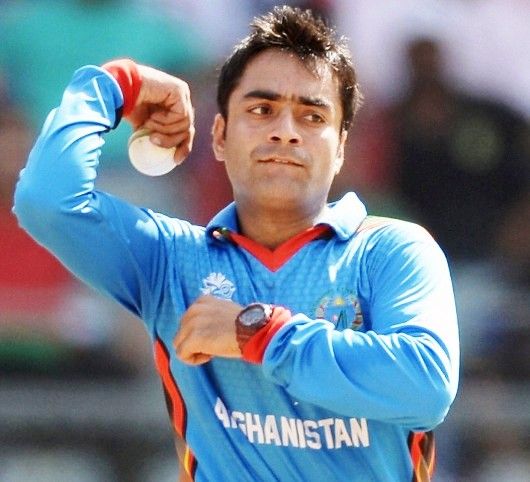 When someone looks at Rashid Khan's statistics for the first time, it is very common to see their jaw slack and their mouth open wide in awe. The numbers posted by Rashid are just that phenomenal. Let's look at them:
In just 32 ODI's, and more accurately 30 bowling innings, Rashid has picked up 70 wickets at an economy of 3.91.
That's an outstanding figure of 2.33 wickets per game.
He has been similarly impressive in T20Is and has 42 wickets in 27 matches at the economy of 5.91.
In February 2017, the bright legspinner fetched the highest ever bid for an Associate player in the IPL Auction. He was snapped up by Sunrisers Hyderabad for INR (Indian Rupees) 4 crores (US$ 597,000). Against top quality opposition, Rashid once again delivered in the IPL. This form has been consistently shown in other international T20 leagues as well.
The crown jewel in Afghanistan's rising international team has also shown the potential of becoming an accomplished all-rounder. With bat in hand, he is more than capable of clearing the boundary late in an innings and has air-brushed many a middling total into a match-winning one for the team he turns out for. Rashid is also an athletic fielder, often placed in the covers, and is well capable of putting in the dives necessary to save the runs which can have a massive effect on a game's outcome.
Best Notable Cricketers of 2017 – Part 1
The question that still persists, can Rashid Khan perform with the same or similar quality against the top teams and players on the cricketing circuit? Only time will answer. With the skills at his disposal and his whole career in front of him, one can only hope that he continues to work hard and maintains consistency in his performances. This is easier said than done, as can be seen with Khan's idol Afridi who struggled to reproduce his top form consistently. However, if he does overcome this obstacle, there is no reason why he cannot propel Afghanistan into the spotlight and in the process, become a truly great player.
Over to Rashid Khan. The whole world is watching.
For updates regularly visit: Allsportspk