Cape Town, South Africa | Herbert Mensah has been elected as the President of Rugby Africa, which is the governing body of Rugby in Africa. This was upon conclusion of the Rugby Africa Executive Committee Elections held on 18th March 2023.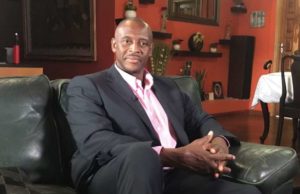 Herbert Mensah, will lead the continent's rugby governing body in the next four years.
Herbert Mensah in his acceptance speech, re-emphasised upon his passionate vision for the growth of African Rugby. Highlighted that he would continue working in areas he had begun and help rugby to progress and grow not just in Africa, but globally. Mensah would use his business experience and apply to Rugby Africa, mainly to generate revenues and development opportunities for all member associations.
Herbert M Bio
Herbert Mensah is a well-known figure in Ghanaian and international sports administration. Being a driving force for the development and growth of Rugby in Ghana, his contribution to the sport's development in the sub-Saharan region has been recognizable.
Mensah's vast experience in sports administration and leadership, is expected to enhance investment in rugby development programs, increased participation of African nations in international tournaments, and greater visibility of rugby in mainstream media.
About Rugby Africa
Created in 1986, Rugby Africa, previously the African Confederation of Rugby (Confédération Africaine de Rugby – CAR), is one of the six regional associations composing World Rugby, the international organization responsible for the governing of Rugby Union and Rugby Sevens. Rugby Africa has 39 members unions.
Rugby Africa unites all African countries which play rugby union, rugby sevens, and women's rugby and organizes the qualifying competition for the Rugby World Cup, and Africa Sevens, a qualifying competition for the Olympic Games.