Top 10 Highest Paid Athletes
Forbes magazine announced the Top 100 highest paid athletes for 2018. Based on this list, Allsportspk research team presents in brief the Top 10 highest paid athletes.
No. 1 – Floyd Mayweather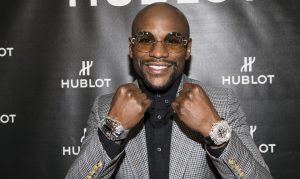 Earnings (2017-2018): $285 million
When your boxing record says 50-0, then you pretty much deserve to be the highest paid athlete in the world. This is the story of Floyd Mayweather who is known mainly by his nicknames, "Pretty Boy" and "Money".
— Floyd Mayweather (@FloydMayweather) June 5, 2018
In his entire career, Mayweather competed in 5 different weight classes and won titles in all of them. His orthodox stance and defensive technique were a defining trait in all of his fights and they were also his biggest asset.
His recent fight with Conor Mcregor was his 50th win after which he got $275 million in winnings. This fight alone took his net worth to $1 Billion and made him the highest paid athlete in the world.
This was also the 4th time in 7 years that Mayweather has topped the charts of the highest paid athlete in the world.
Floyd Mayweather vs Conor McGregor MMA bout draws closer with American 'in talks' with UFC boss Dana White https://t.co/O3Xe1tibtb pic.twitter.com/2pdvgZlMsI

— Mirror Sport (@MirrorSport) December 20, 2017
No. 2 – Lionel Messi
Earnings (2017-2018): $111 million
Messi was the top-scorer with 45 goals in 2018 and his contract extension with Barcelona ensured that he became the highest paid footballer on the planet.
His performances on the field plus his endorsements with brands like Huawei, Hawkers, Pepsi etc. are a major reason as to why the football superstar is paid so well.
.@Forbes: "Lionel Messi's annual salary and bonus (June 1st, 2017 – June 1st, 2018) exceeded $80m before taxes, making him the highest-paid player on the pitch this year. He ranks second overall with $111m (@FloydMayweather $285m), including $27m through endorsement deals." pic.twitter.com/oflgBpL1uc

— The Messi World Cup ? (@MessiQuote) June 5, 2018
No. 3 – Cristiano Ronaldo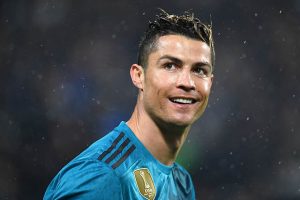 Earnings (2017-2018): $108 million
Ronaldo won his fifth Ballon d'Or and his 5th Champions League trophy, all this combined with 44 goals in 43 matches made him the 3rd highest paid athlete in the world.
His deals with brands like Nike, Herbalife etc. plus his own brand CR7 have given a huge boost to his earnings. And, as of today the global superstar's net worth stands at $400 million.
Cristiano Ronaldo was just dethroned as the world's highest-paid athlete https://t.co/TMhGxMk9sP pic.twitter.com/V3lQg2KHAb

— Money (@MONEY) June 6, 2018
No. 4 – Conor Mcregor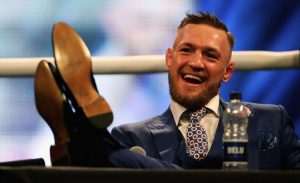 Earnings (2017-2018): $99 million
The Irish fighter and UFC sensation, Conor Mcregor's popularity and his recent fight with Floyd Mayweather made him the 4th highest paid athlete in the world.
Although, he lost the much hyped boxing match against Mayweather, however he still earned $85 million from the fight.
This plus his current endorsements with multi-national brands have made him the only boxer in the Top 10 highest paid athletes after Floyd Mayweather.
Conor McGregor is now one of the top five highest paid athletes in the world #UFC #Forbes #HighestPaidAthletes https://t.co/mlcEOdyunx

— MMAWeekly (@MMAWeeklycom) June 9, 2018
No. 5 – Neymar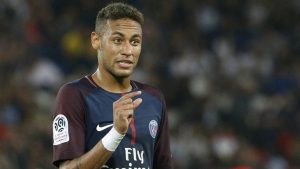 Earnings (2017-2018): $90 million
A record-breaking transfer contract was signed when PSG hired Neymar for a whopping transfer fee of $600 million. This made the 26-year old the 3rd highest paid footballer in 2018 after Messi and Ronaldo.
This contract plus his ongoing endorsements with brands like Red Bull, McDonalds etc. have played a major part in making him the 5th highest paid athlete in the world.
No. 6 – LeBron James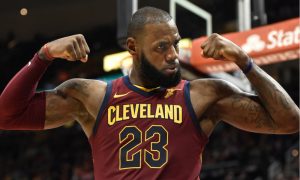 Earnings (2017-2018): $85.5 million
Basketball's most sought after player, LeBron James is enjoying a rewarding career for quite some time now. He is the first player in the Top 10 highest paid athletes whose earnings through endorsements i.e. $52 million is more than his salary i.e. $33.5 million.
This a clear indicator of how big of a brand, LeBron James has become. And, that is why it is no surprise that the basketball legend endorses brands like Nike, Coca Cola, Blaze, Intel etc.
Lebron James must be the number one highest paid nba player!

— John Carl S. Aunso (@JC_00024) June 9, 2018
No. 7 – Roger Federer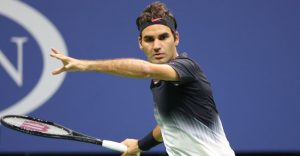 Earnings (2017-2018): $77.2 million
The only Tennis player in the Top 10 highest paid athletes is none other the face of Tennis, Roger Federer. The tennis star earned only $12.2 million from his exceptional performance in 2018.
As his major earnings came from endorsements. Nike, Mercedes, Rolex are just the few of many high-profile brands that have been with Roger for quite a long time now. And, the highlight signing of last year by Roger was of Barillo which is a pasta brand.
This signing alone bumped his endorsements earning by $40 million, thus making him the 7th highest ranked player in the world.
No. 8 – Stephen Curry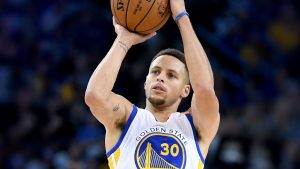 Earnings (2017-2018): $76.9 million
Stephen Curry is the 2nd highest paid basketball player in the world after LeBron James. And, this has to do with his salary which nearly tripled in the previous season due to his spectacular performances in the court.
Curry has also several endorsement partners under his name like Vivo, Bubble, JBL, Chase etc. This allows Stephen to make a whopping $42 million from endorsements alone.
No. 9 – Matt Ryan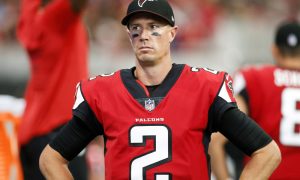 Earnings (2017-2018): $67.3 million
American Football pays very well. And Matt Ryan is a prime example of it. Ryan played a huge role in winning the 2016 NFL MVP and this allowed him to sign a record deal with Falcons for $30 million.
He earned a total of $62 million in salary plus $5 million from brand endorsements like Nike, IBM, Mercedes Benz etc.
No. 10 – Matthew Stafford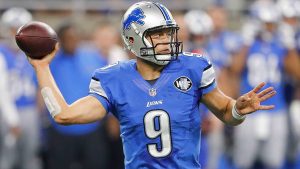 Earnings (2017-2018): $59.5 million
Matthew Stafford made it to the 10th rank in the world's highest paid athletes list after he signed a whopping NFL contract with a total worth of $135 million.
This contract earned him a salary of $57.5 million plus his $2 million brand endorsements in Nike, Ford Motors etc. made him the 10th highest paid athlete in the world.
To see the full list of Forbes Top 100 highest paid athletes in 2018 click here
For updates regularly visit: allsportspk