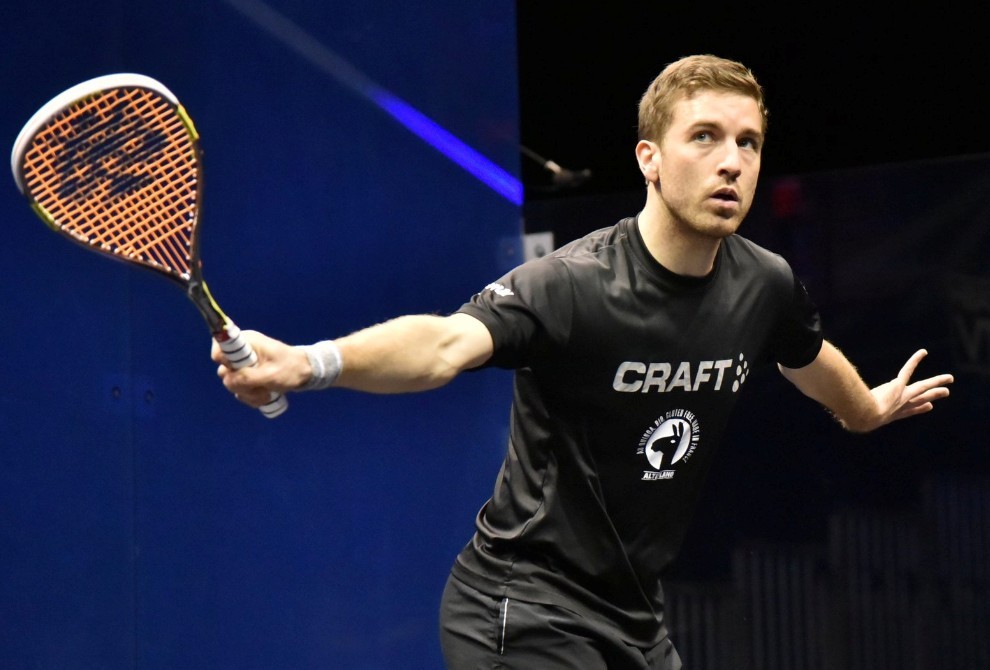 Mathieu Castagnet, a professional squash player who had won his first title in 2016 won again as he took the Wimbeldon club squash open title this year. Castagnet had reached the quarter finals of US and British Open in 2013 and 2014 respectively but had failed to go on from there.
However this time he was ruthless as he defeated England's World No.34 Tom Richards to claim this title for his country. After some thrilling matches with Ben Coleman, Youssef Soliman and James Willstrop Castagnet defeated Richards comfortably in the final to claim this title.
Castagnet was on the moon after this win as the 31-year old expressed his joy over this win. According to him once he got a lead by 2-0 in the match, confidence seeped into him which led him to win this match and claim his second title after two years.
The win marks Castagnet's first PSA World Tour title since the Canary Wharf Classic back in March 2016.
The Frenchman showed integrity and composure and surely looked in top-form as he beat his rival in this match to claim glory for his country.
Final Result
Mathieu Castagnet (FRA) Vs Tom Richards (ENG) 3-0
11-6, 11-9, 11-6
For updates regularly visit: Allsportspk