#8 Philippe Coutinho – Brazil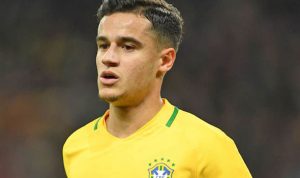 Brazil was carried through the group stages by only one man; Philippe Coutinho. His role in the mid-field proved to be fruitful for the Brazilians. As, Coutinho scored against Switzerland Costa Rica and then assisted Paulinho against Serbia to take Brazil to the Round of 16.
Coutinho also covered up for Brazil's star player, Neymar who was lacking in fitness and performance. His duties as a midfielder and playmaking skills easily make him the best player for Brazil in their disappointing World Cup performance.
#7 Danijel Subasic – Croatia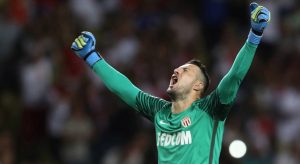 Croatia's Danijel Subasic is the first goalkeeper in our list. Although, he did not win the Golden Glove of this tournament, his influence for Croatia itself deserves a medal of its own.
Having 8 saves in playing time and 4 saves in penalty shootouts, Danijel Subasic's commitment proved to be beneficial for the Croatians.
He saved the penalty of the World Cup 2018's Golden Boot holder, Harry Kane and performed exceptionally well against Sweden. These efforts played an important role in taking Croatia to the World Cup finals for the first time in World Cup history.
#6 and #5 hail from France and Croatia. Move on the next page to find out who they are!