Pakistan Golf circuits largest pursed tournament, the 48th Pakistan Open Golf Championship 2020, worth Rupees 10 Million commenced at Karachi Golf Club. The first day was for a practicing round and will officially tee off on Thursday, 27th January.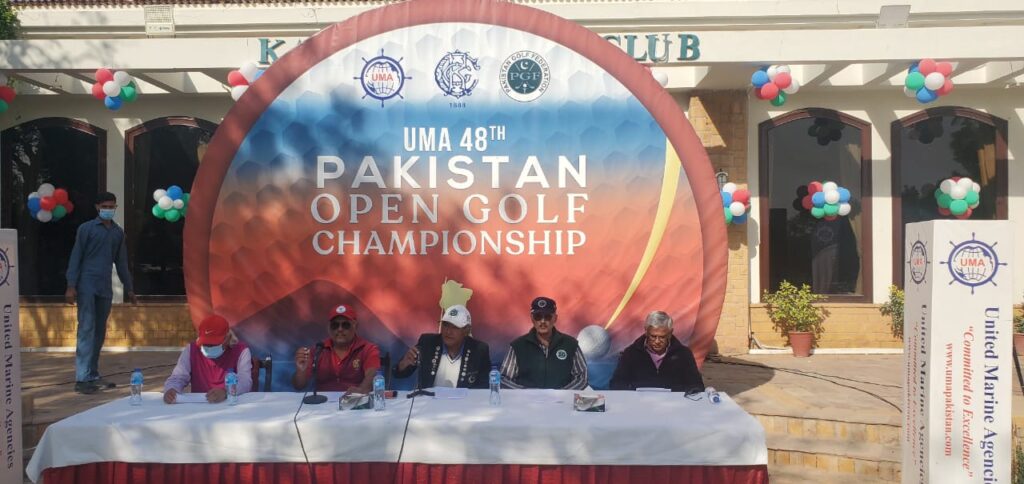 The Championship will be played over 72 holes of stroke play with 18 holes being covered each day. The categories competing will be the Professionals/Amateurs (72 Holes), Senior Professionals (54 Holes) and Junior Professionals (54 Holes).
Organised by Pakistan Golf Federation in partnership UMA-United Marine Agency, the heftiest money tagged Championship, eyed by many golf stalwarts will be in action till 30th January.
The 47th edition was played at Rawalpindi Golf Club with Prize money of Rupees 5M, and won by Muhammad Shabbir for the fifth time.
Pakistan Open Golf Championship 2019
First Pakistan Open was held in the year 1961, which was won by Aameen Taqi Butt. The iconic Mehmood Hussain took over and he won the prestigious title for four years in a row and again in 1973. Thereafter we had title holders who achieved this honour for a year or two and then came along the highly acclaimed Ghulam Nabi. He turned out to be a giant of a player and won the title six times in the years 1982, 1983, 1984, 1987, 1991 and 1997.
The roll call of winners in the past decade has revolved around Shabbir Iqbal, Muhammed Munir and Muhammed Matloob.