The 4th online event of the Pakistan's Virtual Scrabble Bilateral Series will be held on Sunday, 21st June between Pakistan and Thailand, which is regarded among the top three Scrabble nations with 2 World Champions to their credit.
For Latest Coronavirus Updates Do Visit – Allsportsk C'virus Radar
Till present the Pakistan Scrabblers have competed against teams of three nations, the results of which were:
South Africa – won 2-0
Nigeria No 1 ranked Scrabble Nation – Pakistan Team A won; Nigeria Team B won
Kenya – Pakistan won 2-0
The squads announced by both the Pakistan and Thailand Scrabble Associations and being exclusively released by Allsportspk are:
Pakistan Weekly Domestic Virtual Scrabble Tournament – 10th Edition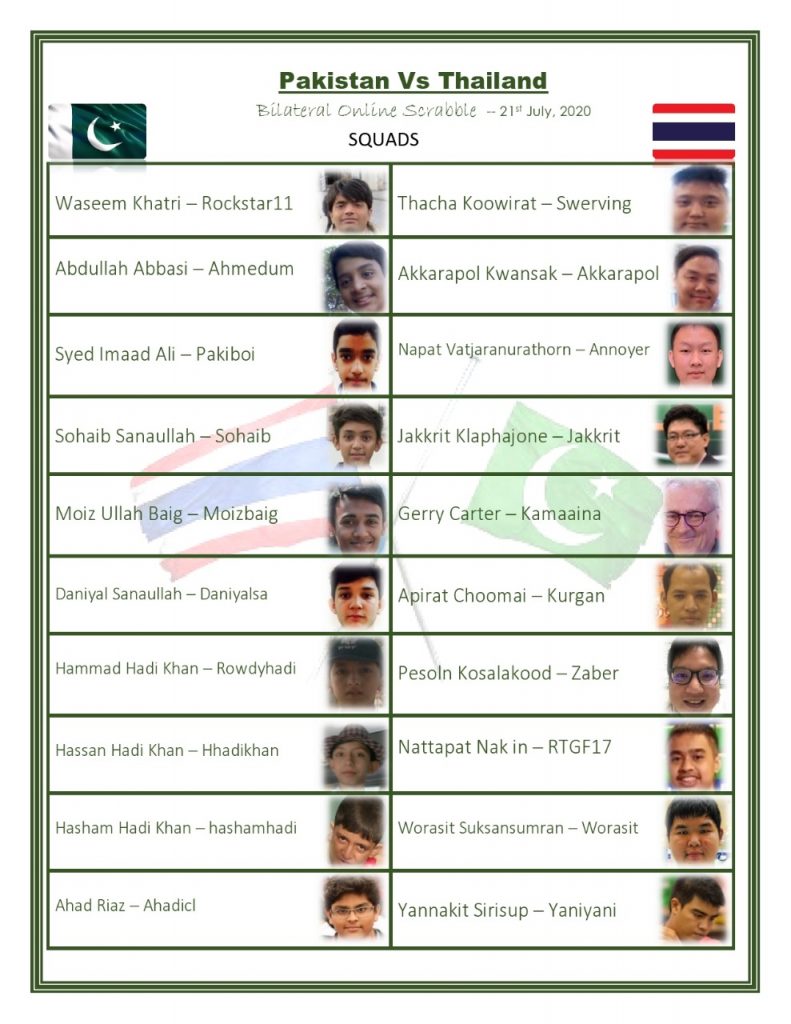 According to the Bilateral Series rules:
Each nation will have one team playing. In previous encounter there were 2 teams each.
Each teams will has 10 players.
Each team member will play 10 games each, thereby in total there will be 100 games.