The Scrabble Virtual World Cup entered into the Semi Final stage. The Quarter Finals stage was completed with all being very close encounters except the one between USA and Singapore.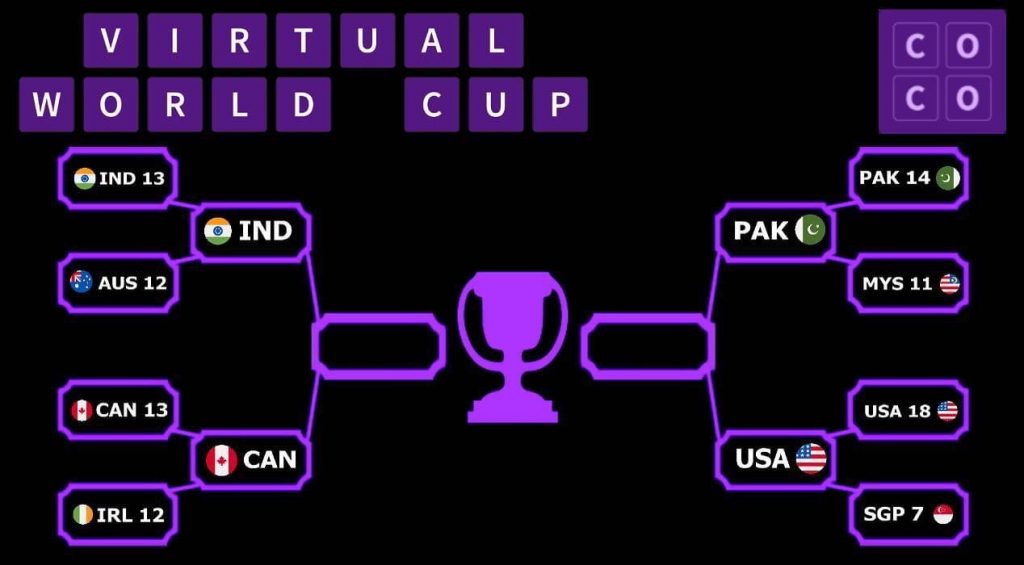 Quarterfinals Results: United States 18, Singapore 7 – Pakistan 14, Malaysia 11 – Canada 13, Ireland 12 – India 13, Australia 12
The Semis are scheduled for the coming weekend – 8th August.
About the Semis, Allsportspk had an exclusive discussion with World ranked and the main player of Pakistan team, Mr. Waseem Khatri.
According to Mr. Khatri, Pakistan's semi final match with USA would be a tough and challenging one. He elaborated that the USA has an edge primarily due to the experience and present world standing of the USA players. The 5 USA players are from among the top 20 of World ranked scrabble players. They include Mr. Jesse Day who was the World Scrabble Championship finalist. Mr. Conrad and Mr. Will Anderson are also among the world best. Although, interestingly Mr. Conrad has been beaten twice by Mr. Waseem in the 2019 Kings Cup held in Thailand.
Despite the strengths of USA team, as per the Allsportspk analysis of Pakistan teams recent performances in Online scrabble events, the Pakistan minds need not be taken lightly. Most of the players are young but the recent successes also in other international events like Bilateral Series, have given the exposure which will have to be reckoned by the USA team. This includes convincing wins against world power houses nations- Thailand, Malaysia and Nigeria. Not to overlook that Pakistan presently holds the Scrabble Junior World Champions title.
As to the India VS Canada match. According to Mr. Waseem both the teams are can be rated equal. The Canadian have a slight edge of experience.
Semi Final Teams
SF 1
PAKISTAN
Waseem Khatri
Moiz Ullah Baig
Syed Imaad Ali
Hassan Hadi Khan
Sohaib Sanaullah
UNITED STATES
Conrad Bassett-Bouchard
Jesse Day
Austin Shin
Will Anderson
Dave Wiegand
SF 2
INDIA
Akshay Bhandarkar
Sherwin Rodrigues
Udayan Grover
Nakul Prabhu
Aditya Iyengar

CANADA
Evan Berofsky
Jeremy Hildebrand
Jesse Matthews
Dean Saldanha
Tony Leah